Beyoncé Flaunts Her Figure in a Sheer Pink Outfit with a Golden Corset in Photos
Beyoncé's latest show of fashion had her gathering the nods of fashion lovers as she mashed up some stylish items while updating her media fashion lookbook.
Music mogul Beyoncé was on her Instagram page sharing the usual spree of tantalizing photos and pleasing fashion choices. In her recent post, the singer flaunted her curves in a stylish outfit.
She shared a slew of pictures that included expert poses as she rocked a pink patterned sheer Charlotte Knowles jumpsuit that fit like a second skin. The outfit included a colorful corset which she wore over the playsuit.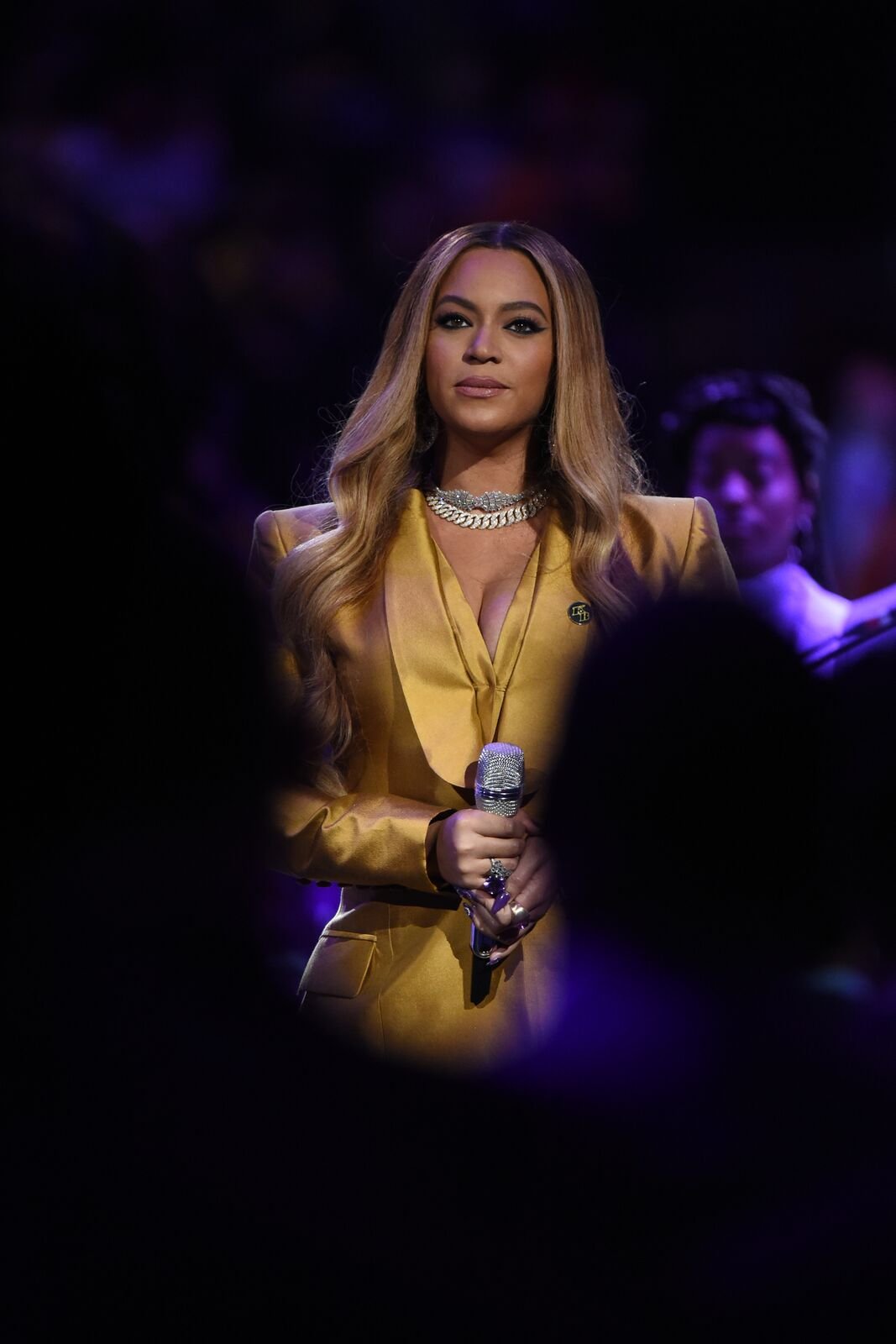 The singer who doubles as a fashion designer flossed some statement jewelry that included choker necklaces, gold herringbone earrings, and some knuckle rings.
The mom-of-three carried a small red purse while her signature wavy hair came down her shoulders in a mass of curls. Her feet were clad in clear heels while she covered her eyes with a pair of orange-toned shades. 
Most of the pictures displayed on her official page included many of her daring poses that exuded versatility and confidence. All these, including her style combination, sure get approval from fans.
Her sheer Charlotte Knowles wear is one of the few displays that have popped up on social media this month. Leading up to this, Beyoncé displayed her famous curves in a neon dress that matched her dainty Medea purse. 
The bustier-style bodice exposed her full cleavage in a criss-cross fashion. The long-sleeved dress that stopped short of her inner thighs highlighted the record-breaking singer's soft-looking skin. 
Despite keeping the social distancing rule intact, she was able to witness a pivotal moment in her friend, Kelly Rowland's life.
Her look was an all-neon glam that coordinated with her shoes and reflected on her gold chunky hoops. Another of her inspiring fashion looks had her sporting a sheer snakeskin TLZ L'FEMME top with Jacquemus dark green micro shorts.
When Beyoncé is not reaching out to fans via her inspirational fashion statements, she partners with brands to encourage the public. Amid the COVID-19 crisis, she lent her voice to the graduating class of 2020. 
During her YouTube "Dear Class of 2020" video, the "Lemonade" crooner encouraged the graduating students to forge ahead with their dreams and highlighted the importance of activism. 
While the novel coronavirus ravaged through the globe, the star was among those who made provisions for citizens as the economy crashed. She also made sure to remain in her own bubble with her family.
Despite keeping the social distancing rule intact, she was able to witness a pivotal moment in her friend, Kelly Rowland's life. Thanks to Zoom, Beyoncé and her friend and former bandmate Michelle Williams saw Rowland bring her second child to the world. 
This, Rowland shared in a recent chat, noting that COVID-19 could not keep her loved ones away. Rowland made it known that she attained success with Beyoncé and Williams through Destiny's Child, but their friendship was what she cherished the most.