Lori Harvey Flaunts Her Abs Posing in a Sky Blue Ensemble & White Bralette with Deep Neckline
Lori Harvey delighted her Instagram fans on Monday after posting pictures of herself dazzling as she posed in a chic outfit, showing off her cleavage. 
Lori Harvey's fans are used to her posting multiple pictures and videos of herself on social media. They were treated to yet another stunning spectacle on Monday after she shared more stunning snapshots of herself. 
The beautiful diva shared two pictures of her posing in a sky blue unbuttoned long-sleeved shirt. In the first photo, she rolled up the shirt's sleeves and put her hands in the pockets of the sky blue shorts she wore, which matched her top.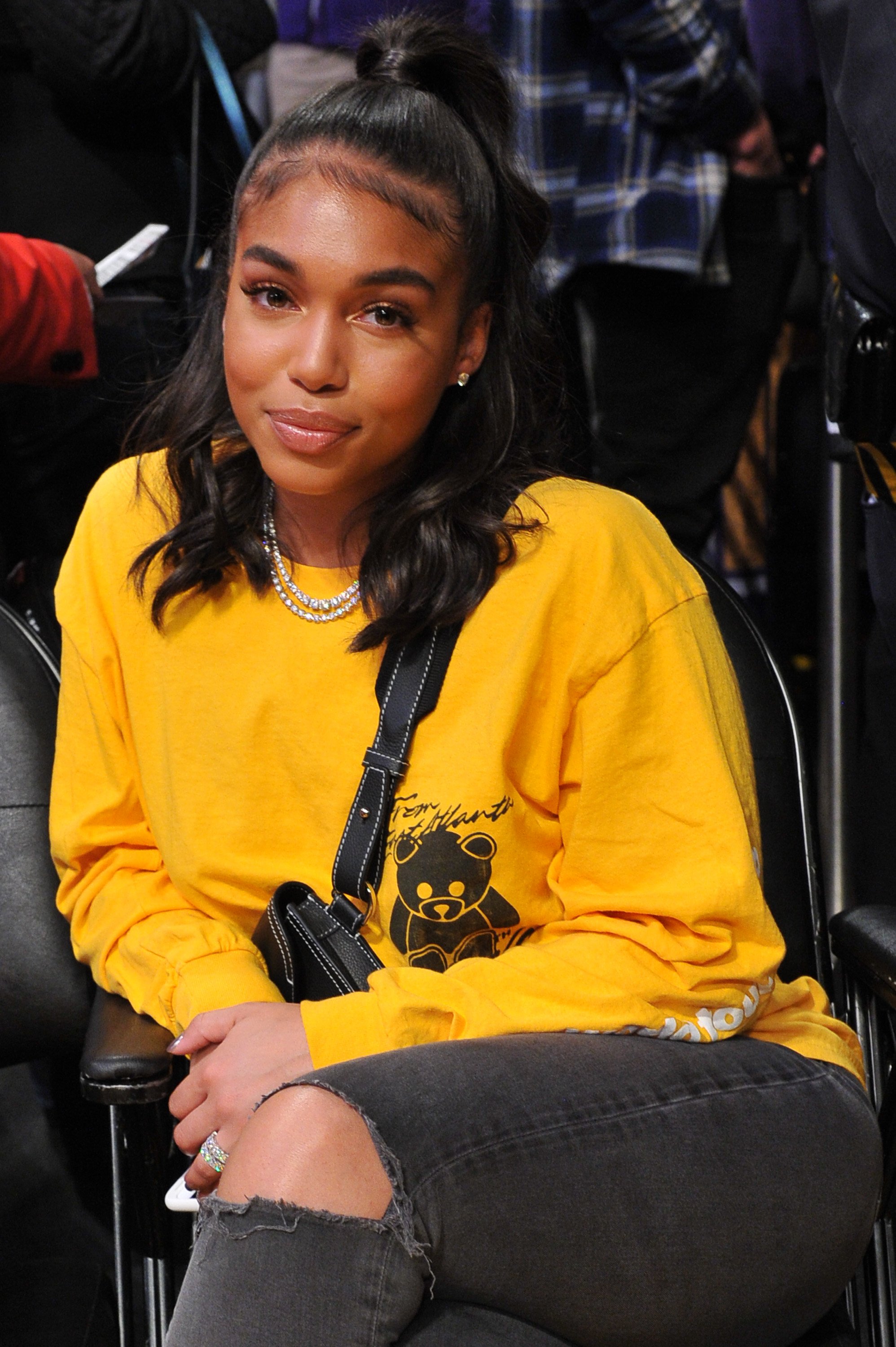 Lori showed off the white bralette she wore beneath the shirt. It featured a deep neckline, revealing her cleavage. She accessorized with a small silver wristwatch and bracelets. 
In the second snapshot, Lori placed her hands on her waist, revealing her flat abs as she smiled for the camera. The pictures also gave a glimpse of her home, showing the white painting, sofa, and portraits. 
She also shared a video of her smiling sightly as she tried to strike the best pose for a picture. In the post's caption, she wrote, "Fresh Face Glow ✨."
Many of her fans thronged to the post's comment section. They took turns praising her for looking gorgeous and extraordinarily beautiful in the pictures and video. 
Lori revealed she tests her beauty products on her 34-year-old boyfriend and actor Michael B. Jordan.
This is not the first time Lori, who once dated rapper Future, is delighting her fans with stunning pictures of herself showing offf her sexy figure. 
In November, the gorgeous diva sent hearts racing when she shared a video of herself in head-to-toe black spandex, highlighting her flawless workout body during a treadmill workout. 
Many of Lori's fans have wondered about the secret to her refreshing good looks, and she has never shied away from sharing her beauty tips with them. 
Earlier this month, she broke down her '90s-inspired makeup routine in a chat with Vogue, revealing she loves looking at old '90s glam for inspiration when putting on makeup because she feels it was a timeless era. 
During the chat, Lori revealed she tests her beauty products on her 34-year-old boyfriend and actor Michael B. Jordan, adding that she always persuades the men in her life to follow a skincare regimen. 
Lori
is the famous television show host Steve Harvey's
adopted daughter
. He shares her with her mother, Marjorie Harvey, with whom he tied the knot in 2007.