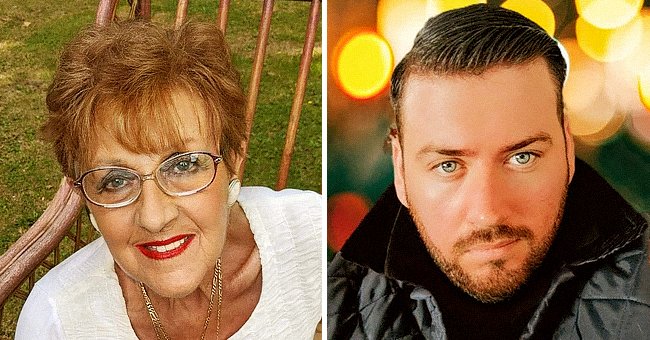 facebook.com/trina.lazarus.50 | facebook.com/Scott-Lefever
82-Year-Old Lady Registered Her Grandson on Tinder and Sold Only One Strong-Point
Trina Lazarus, 82, played matchmaker for his bachelor grandson by creating a Tinder account on his behalf. Here's what happened.
Grandmothers always want the best for their grandchildren, even if that sometimes means meddling in their personal lives. Trina Lazarus did precisely that to help his grandson find a love interest on the internet.
Scott Lefever, 28, was taken aback after a Tinder profile was created on his behalf. The bachelor's concerned grandmother made the account behind his back in hopes that it would land him a date with a potential partner.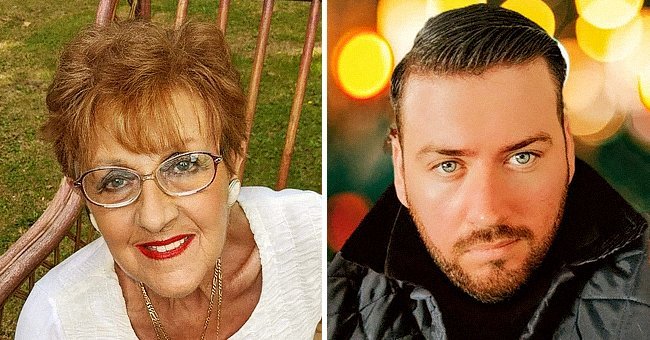 Trina Lazarus and Scott Lefever | Source: Facebook
The 82-year-old grandmother, Lazarus, also wrote the bio for Lefever and was blunt about his lacking skills at home. However, she did use one of her grandson's best photos to attract positive feedback.
Lazarus introduced her grandson as a 28-year-old man with no kids, hoping that Tinder would help him stray away from the single life. She further wrote in the profile:
"Hi, I'm Trina, Scott's non. He has been single near-on two years now, and I think he needs my help, so I've set him up on here to help get a girlfriend."
The honest profile revealed some of Lefever's weak points, such as being disorganized and having no knowledge of cooking. As such, the senior suggested a girlfriend who knew how to cook.
"He is a very hard worker and is a fantastic tea maker, loves his film and TV, not a sporty boy but does love a walk," she added. "His favourite meal is a Chinese takeaway, well that's all, if you want to know any more swipe right.
The "This Is Us" star previously opened up about meeting her boyfriend, Bradley Collins, on the Bumble app amidst the COVID-19 pandemic.
Initially, the Brentwood, Essex resident was annoyed but later realized his grandmother meant well. Lefever re-shared the funny yet somewhat embarrassing gesture on Facebook, attracting several matches.
According to the bachelor, Lazarus has been on his tail about finding a girlfriend for some time. However, he finds more joy in freely going out as a single man than settling down with a woman.
"I just get bored quickly and I haven't found the right one yet," she shared. "I like girls with a natural look, someone who has a laugh, family-oriented, and up for a good time," Lefever added.
Lefever's relationship status just might change in the coming weeks as his grandmother's initiative racked up 26 matches in five days. Although he hasn't replied to all messages, he already began conversations with some interested women.
Lazarus, a former beauty queen, admitted that she wanted her grandson to settle down and have children before she passes. According to the senior, Lefever is a good man who deserves someone who will love him for all that he is.
Another reason she shared for creating the profile was to annoy Lefever so that he would take her request seriously and find a suitable partner at his age.
Dating applications have grown increasingly popular over the years, with single men and women of all ages using apps such as Tinder and Bumble to find lovers. There are several success stories to date on the app, including celebrity Chrissy Metz's love story.
The "This Is Us" star previously opened up about meeting her boyfriend, Bradley Collins, on the Bumble app amidst the COVID-19 pandemic. Metz remains grateful that Bumble found her a partner she is compatible with.
Please fill in your e-mail so we can share with you our top stories!