Sade's Transgender Son Izaak Shows His Eyebrow Piercing in a New Photo after Getting Married
A month after tying the knot with the love of his life, Sade Adu's transgender son Izaak took to his Instagram page to share a new picture of himself. 
On Thursday, singer Sade Adu's transgender son Izaak Theo Adu-Watts shared a new picture of himself on his Instagram page. In the snapshot, Izaak wore a sizeable brown shirt which he accessorized with a silver necklace. 
He smiled shyly as he posed outdoors at night and was surrounded by the dark environment, with only a small light in the background visible.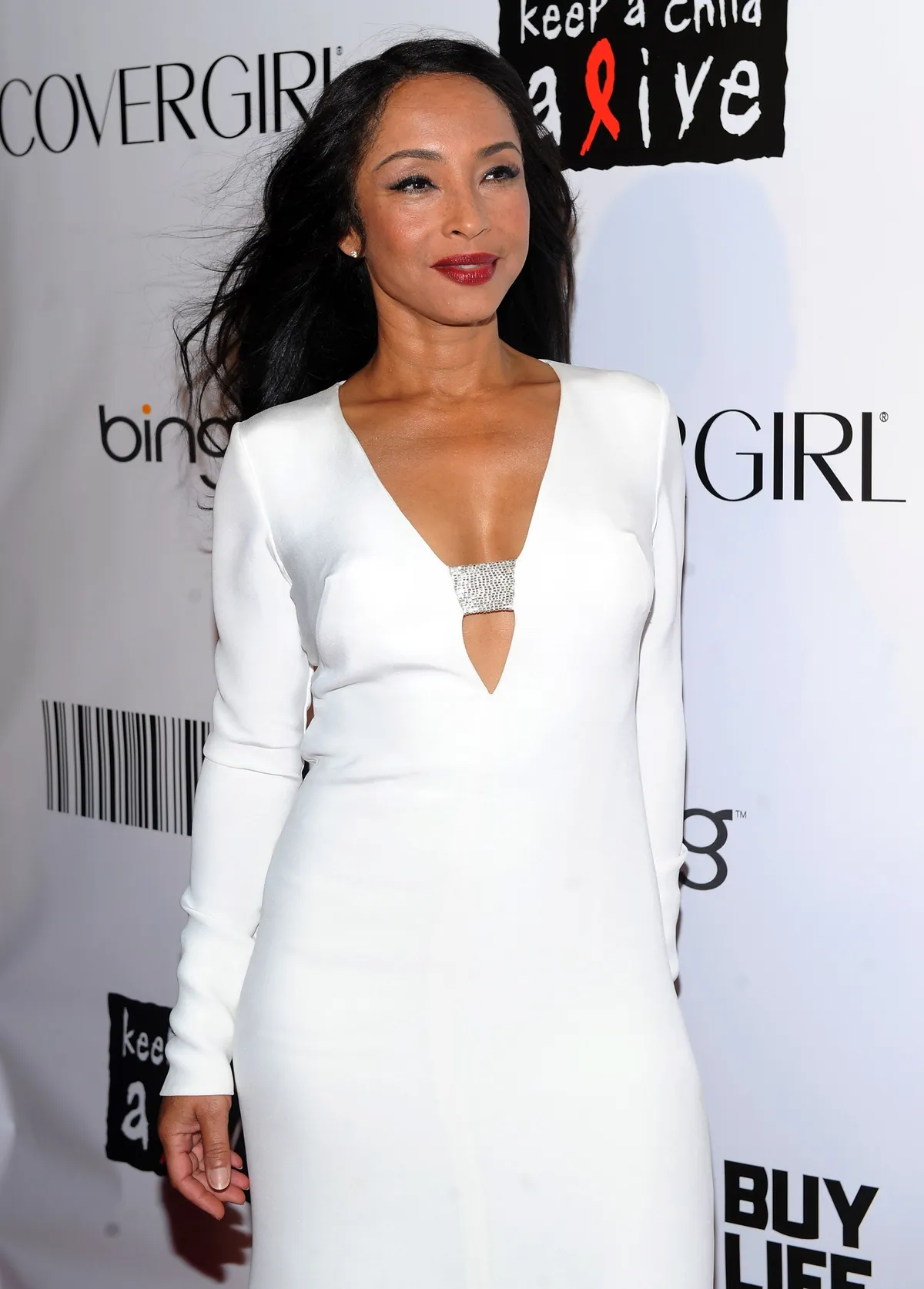 In the post's caption, Izaak gushed about his shirt and asked his fans if they were doing okay. He concluded his caption by writing, "love and light always."
His comment section was filled with many loved-up remarks from some of his followers, who took turns complimenting his good looks. 
One fan noted that Izaak looked amazing, healthy, and handsome, while a second person described him as a handsome man. Another person said they could not wait to see Izaak and give him a big hug. 
Izaak's post is coming nearly a month after he shared pictures of himself and his newlywed wife. He shared a photo of them standing on the roadside in front of grassland at sunrise. 
One person who stood by Izaak throughout his journey is his famous mother.
The couple wore matching blue outfits, with Izaak matching a long-sleeved blue shirt with black shorts and footwear, while his beautiful bride wore a long blue dress. 
In the post's caption, Izaak revealed the date of his wedding as April 16, 2021. He described the day as an unforgettable one and expressed his love for his wife. 
Izaak, a master Instagrammer, has undergone a difficult journey on his road to becoming a transgender man and finding true love. He has shared every part of his journey with his fans on Instagram. 
One time, in an emotional post, he discussed his painful transition, noting that the process was tiring, physically exhausting, and uncomfortable. Despite those conditions, he remained determined to walk it to the end and eventually did.
One person who stood by Izaak throughout his journey is his famous mother, Sade, and he did not mince words in paying tribute to her after completing his transition. 
Izaak thanked his mother for fighting with him while he became the man he is. He also thanked her for encouraging him when things were hard and loving him unconditionally.