'Fresh Prince of Bel-Air's Alfonso Ribeiro Poses with His Family on Daughter Ava's 2nd Birthday
Star actor Alfonso Ribeiro and his lovely family celebrated their youngest family member, Ava Sue, in a sweet family photo for her second birthday. 
"The Fresh Prince of Bel-Air" star Alfonso Ribeiro and his family had a hearty celebration honoring his youngest child Ava Sue's second birthday. The family showed their celebration on Instagram.
The star dad posted some photos from the occasion, and he let fans know it was a pig-themed party that Ava loved dearly. There was a huge setup outdoors, with everyone showing delightful expressions.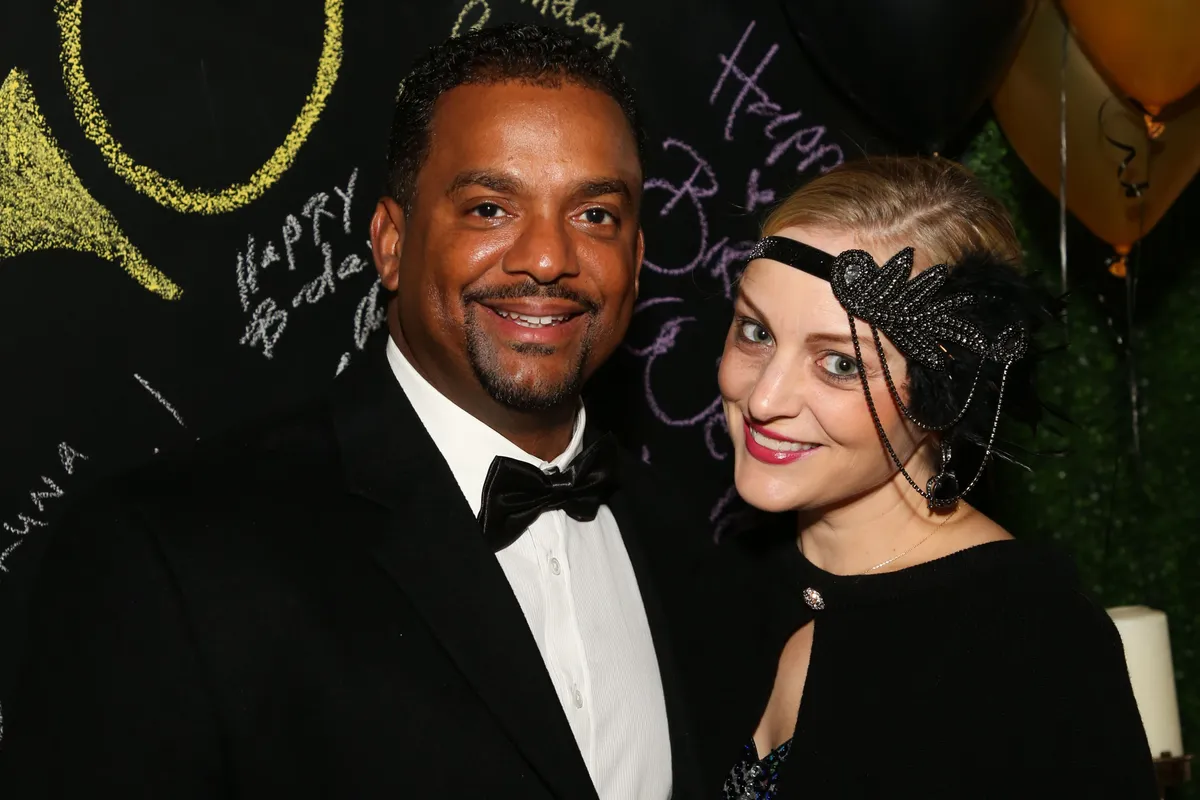 In the first photo, the celebrant stood with her big brothers, Anders and Alfonso Jr., also called "AJ." The baby girl's hair was styled into pigtails as she rocked an elbow-length-sleeved shirt.
A whimsical pig painting on the pink and white shirt spelled the words, "Birthday girl." The top was paired with black pants. Her immediate older brother, Anders, also had a pig-themed shirt.
Their big brother AJ looked equally adorable in a blue shirt with a pink dabbing pig emblazoned on it. In another of the photos, Ava spent some time playing with her piggie pals. Their dad captioned: "Never thought I would have a Pig party for Ava's birthday..."
Ribeiro's wife, Angela Unkrich also celebrated the little girl as she shared pictures of her playing with the pigs invited to her birthday party. The star mom added photos of her family rocking pink pig nose masks.
Ribeiro, who has a teenage daughter, Sienna, from an older relationship, launched an RV amid the pandemic.
In 2019, Alfonso and his wife, Unkrich, welcomed their third child together. He took to his Instagram page where he introduced the infant with a divine image of her wrapped in a shawl.
The Carlton star made it known that his daughter decided to "send mommy to the hospital" on Mother's Day, and she was born sometime later. He relayed her moniker and some birth details. 
Once in an interview, the 49-year-old actor mentioned that he was not the only family member smitten by Ava. He shared that AJ and Anders were totally in love with their baby sister too.
The comic star heartily recalled AJ bursting into tears and when asked why the youngster mentioned that he loved his sister so much he could not stop crying.
Ribeiro, who has a teenage daughter, Sienna, from an older relationship, embarked on an RV trip amid the pandemic and has been enjoying the new adventure with his family. To him, it was the best decision he took while surviving the pandemic.