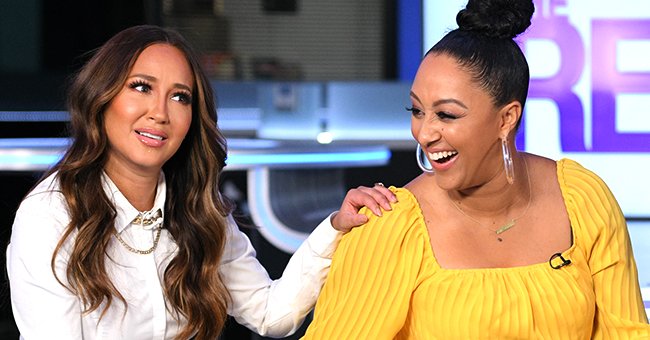 Getty Images
Tamera Mowry & Adrienne Bailon Reunite after One Year of Not Seeing Each Other
After not seeing each other for a year, Tamera Mowry and Adrienne Bailon recently reunited in New York. Check out the duo's heartwarming reunion in a video.
"Sister, Sister" star Tamera Mowry recently reconnected with "The Cheetah Girls" star Adrienne Bailon after a year of being apart. The close friends were overwhelmed with joy during their reunion.
An emotional video posted on Instagram showed Bailon excitedly giving Mowry a tight hug outside a restaurant garden. Mowry smiled from ear to ear while embracing her friend.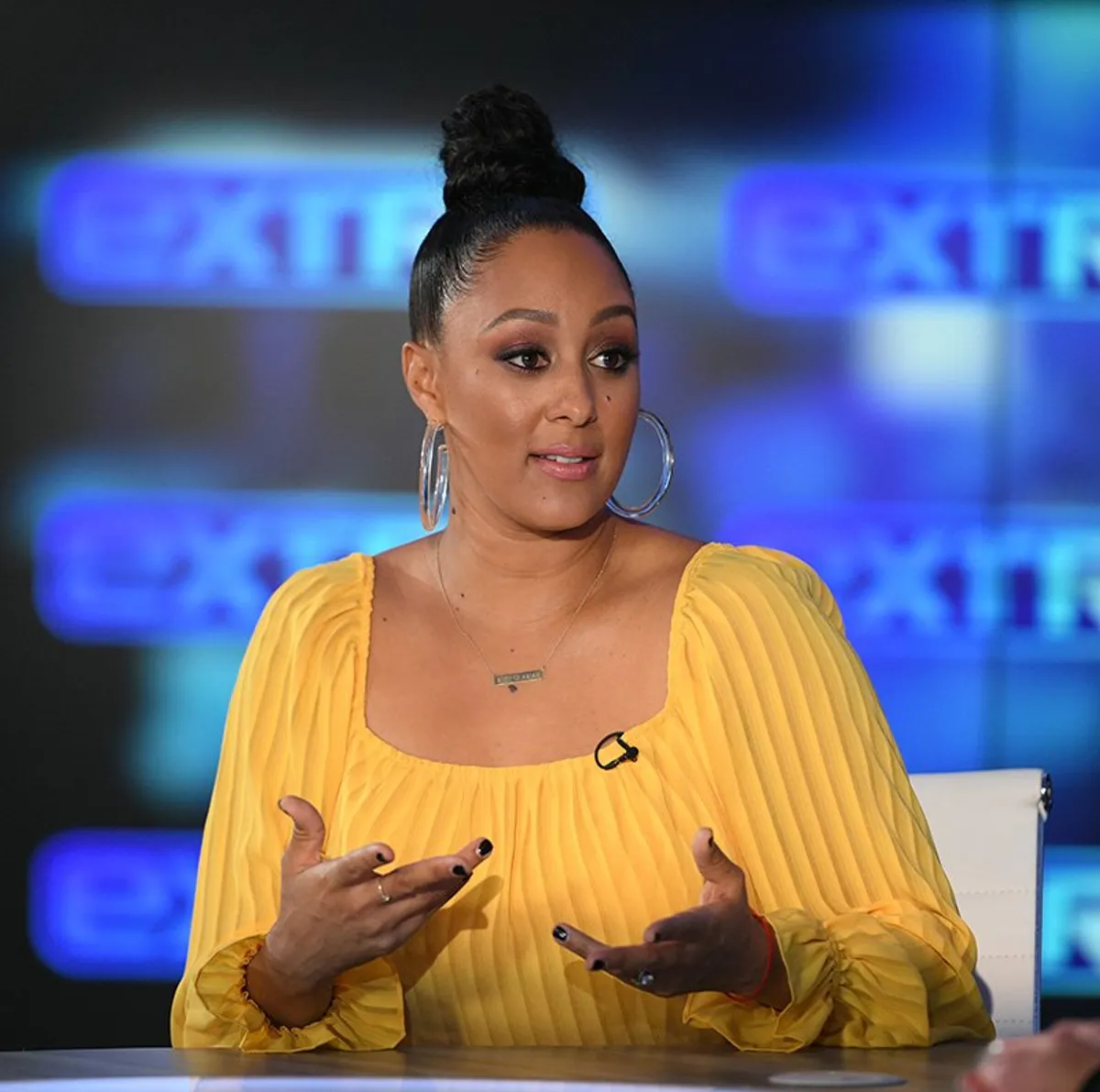 amera Mowry at the "Extra" TV show in Burbank Studios on November 5, 2019. I Photo: Getty Images
A few days before their sweet reunion, Bailon visited beautiful spots in New York. During her trip, she grabbed the chance to see Mowry in person. Bailon wrote:
"wow... i missed your face! love you amiga. [sic]"
In her caption, Bailon included the hashtag "WCW," which means "women crush Wednesday." Revealing their reunion on her Instagram, Mowry noted how grateful she was to see her "forever girl crush."
After sharing warm embraces, Mowry and the "Masked Singer" finalist spent their day together catching up with their lives while having refreshing cocktails inside a restaurant.
The pair visibly missed each other after Mowry left "The Real" last year. She co-hosted the Emmy-winning TV show for seven years alongside Bailon, Loni Love, and Jeannie Mai.
Bailon said in a previous interview that Mowry's decision was "bittersweet," but they knew their co-host had always wanted to spend more time with her family.
Mowry has found peace since leaving the TV show and embarking on a new chapter in her life. She is now living in Napa, California, with her husband, Adam Housley, and their children.
The couple, who runs a vineyard and a wine-tasting room, has been married since 2011 and shares two children: Aden John Tanner, 8, Ariah Taleah, 5.
She shot to stardom in the early '90s alongside her twin sister, Tia Mowry-Hardrict.
Housely's family managed the winery for several years until he and Mowry took over. For Mowry, running the business was a dream come true and her newfound retirement job.
Besides their family business, their children's virtual schooling has taken up most of Mowry's time. The busy mom clarified, though, that she has not given up her acting career.
Mowry expressed gratitude for having a longstanding career in Hollywood. She shot to stardom in the early '90s alongside her twin sister, Tia Mowry-Hardrict.
She explained that she has reached an age where she could choose how to spend her time, and spending time with her family has been her top priority.
Please fill in your e-mail so we can share with you our top stories!