Martin Lawrence's Ex-wife Pat Smith Shares a Family Pic to Celebrate Daughter Rheagan's Graduation
Former beauty queen Pat Smith did not hold back the sweet feelings as she gushed over her stepdaughter Rheagen Smith who recently became a college graduate.
Star mom Pat Smith was filled with pride in her recent Instagram post where she and some family members heartily celebrated her stepdaughter, Rheagen Smith's graduation from Texas A&M University.
The happy mom-of-four posted a family photo of her radiant self posing with her ex-husband, Emmitt Smith, and other family members. The celebrant looked lovely, holding her burgundy scroll in one hand.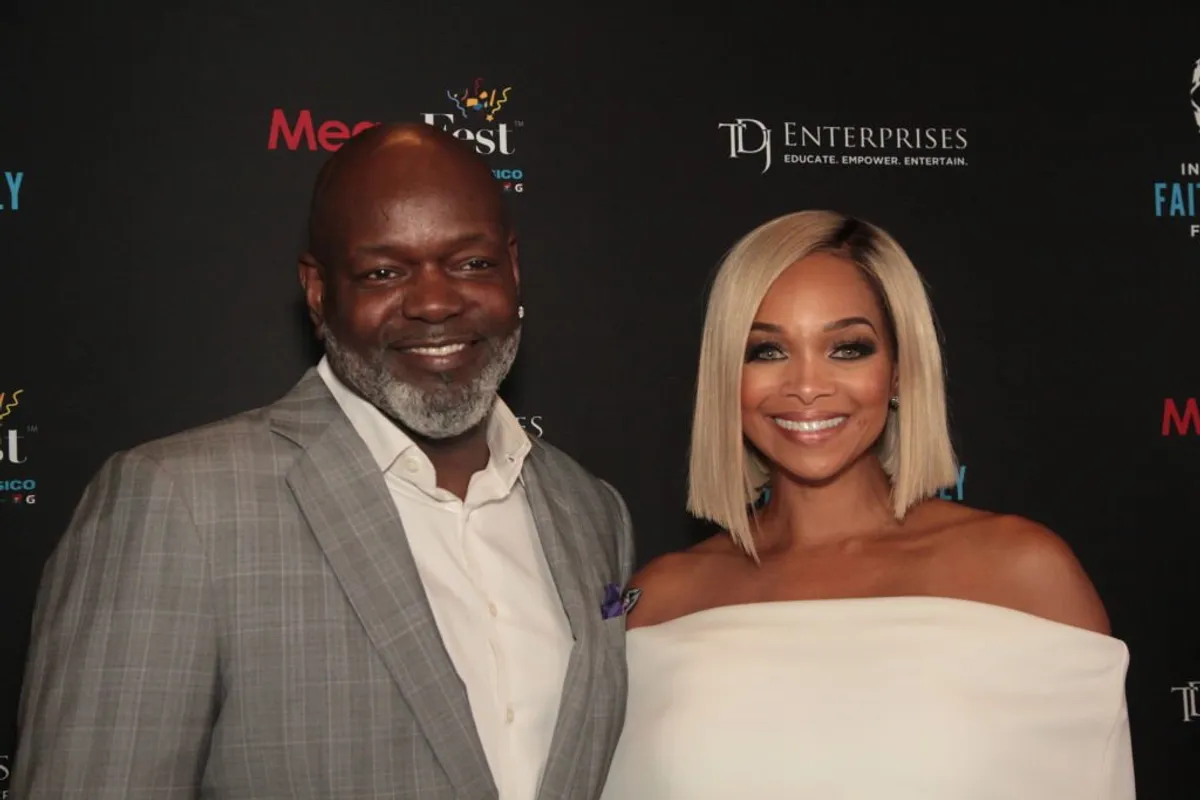 Pat looked as elegant as always in a blue blazer jacket thrown over a white dress. She left her blonde curls down her shoulders in waves while completing her look with makeup and strappy nude heels. 
Star dad Emmitt rocked a burgundy suit on a striped shirt, beige pants, and shoes. He stood with a smile posing beside Rheagen and his former spouse, Pat. The actress captioned her post:
"We were all smiles, love, and cheers today for @rheagen_!!! Our @tamu graduate!!!!..."
While at Texas A&M, Rheagen flaunted the sporting skills she got from her NFL star dad. However, she opted for soccer and played as her team's forward and midfielder. 
Rheagan owned 59 career caps throughout her college career, seven starts, 12 points in 1,829 minutes of being active. As a junior, she appeared in 22 matches and probed her worth.
Just like the football icon, Pat has a daughter from her first marriage.
The youngster who started her soccer career at Greenhill School once made headlines when her NFL champ dad joined the crowd to watch her play for Texas A&M Aggies.
Emmitt was ecstatic as he took to Twitter, where he flaunted her prowess, letting fans know his baby girl was repping the number 22. The star dad included two photos of Rheagen in her sports gear.
Rheagan is Emmitt's daughter from his relationship with Hope Wilson. He fathered three more kids with Pat. The pair became man and wife in 2000, and as of 2020, they were in the news about their divorce.
Their glorious 2000 wedding was the talk of the town, with the bride arriving in a fairy tale cart and her flowing ivory dress. Emmitt matched her glam in his white ceremonial suit. 
Just like the football icon, Pat has a daughter from her first marriage. She and comedian Martin Lawrence tied the knot in 1995 and had a daughter, Jasmin, before their separation in 1997.