Katy Perry Slays in a Strapless Silver Mini Dress during Captivating 'American Idol' Finale Performance
Katy Perry had heads turning at the season 19 finale of "American Idol" on Sunday night. The singer stunned in a shimmering silver dress, adding an extra sparkle to her already flawless beauty!
"American Idol" season 19 finale was a night with several brilliant performances from some of the music industry's biggest acts, including Katy Perry.
The "Roar" singer teamed up with Hunter Metts, a former contestant on this season of the show. Together, the duo gave an excellent rendition of Perry's 2009 track "Thinking of You."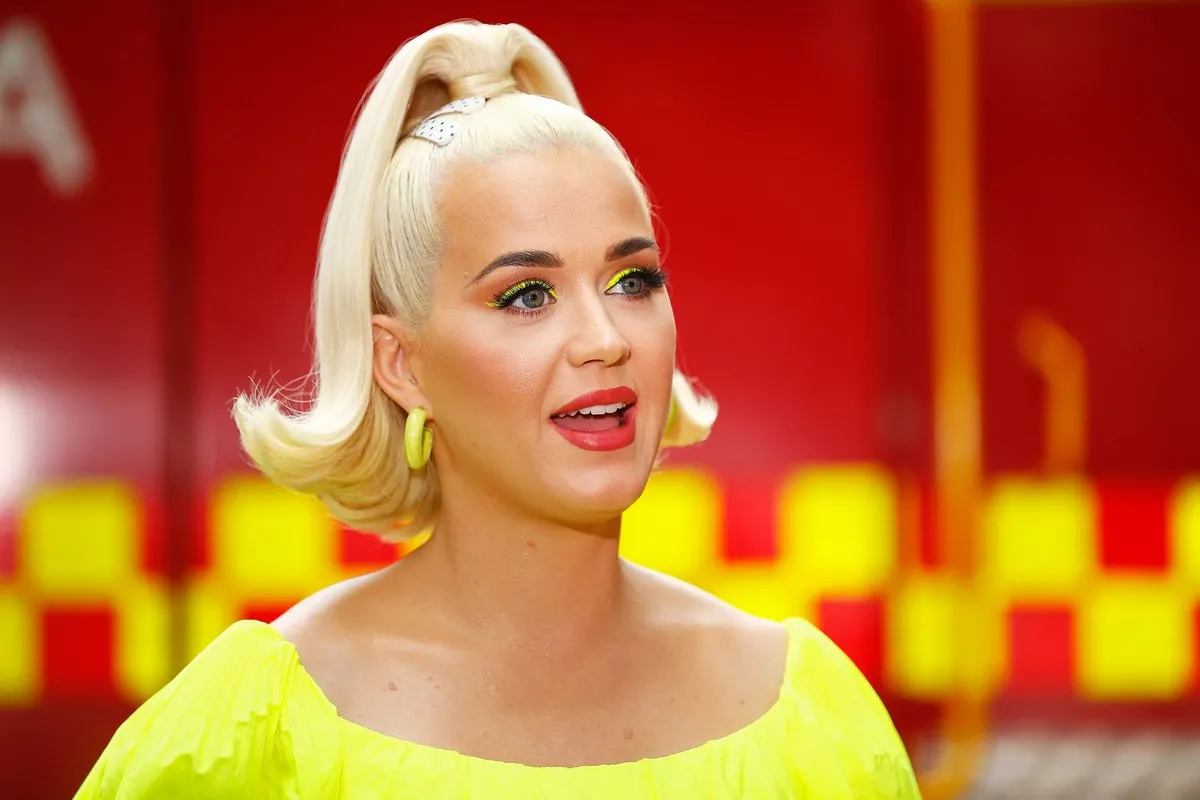 But more remarkable was Perry's outfit for the night. She looked stunning in a glittering strapless silver dress while she posed alongside Metts in an Instagram photo.
She paired the mini dress with black pants and a pair of open-toed shoes. Her face sported glowing glamorous makeup while her platinum blonde hair was let loose over her shoulders.
Another separate post saw Perry passionately singing into a microphone while holding a guitar that was sling across her shoulder. Here, the singer's matching silver jewelry was in full display.
Perry also gave fans a glimpse of her beautiful duet with Metts after sharing snippets of the performance in another post shared on her Instagram page.
After sharing the pictures and videos, Perry stirred up reactions from several fans and followers who took to the comments section, gushing about how amazing the singer looked.
There were other interesting parts to look out for during the night.
For her final judging look, Perry dazzled in yet another shining, glittering outfit — a jumpsuit. She paired the piece with a bright red jacket while rocking a dark shoulder-length hairstyle.
During season 19, Perry constantly showed fans her fashionista side, and episode after episode, the singer, has nailed all of her looks.
Earlier this month, Perry dazzled in a cute Tinkerbell costume to commemorate "American Idol" Disney Night. She looked every bit dreamy!
While Perry's choice of outfits at the season finale caught many viewers' eyes, there were other interesting parts to look out for during the night, like who would be crowned the winner. It wasn't long before they found out.
By the end of the night, Chayce Beckham emerged winner, beating the other two finalists Willie Spence, a 21-year-old caretaker from Georgia, and Grace Kinstler, a college student.
For many viewers of the show, Beckham's victory was very well deserved, and now, many can't wait to see him bring his magic to the music industry.