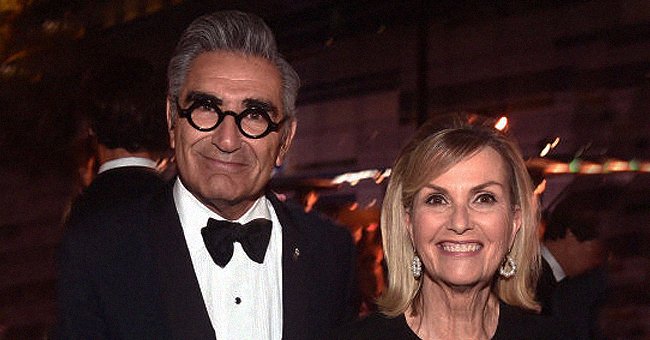 Getty Images
'Schitt's Creek' Star Eugene Levy Has Been Married for 44 Years — Meet His Wife Deborah Divine
Canadian actor Eugene Levy and his wife Deborah Divine have been together since 1977. However, fans know very little about her. Find out more about the beautiful and elegant 61-year-old.
Canadian actor Eugene Levy is famous for his starring roles in multiple television and movie series, including the "American Pie" and "Cheaper by the Dozen" film series.
Levy is also known for portraying Johnny on "Schitt's Creek," a comedy series that earned him an Emmy Award. Despite his fame, not much is known about Levy's wife, Deborah Divine. Find out everything about her.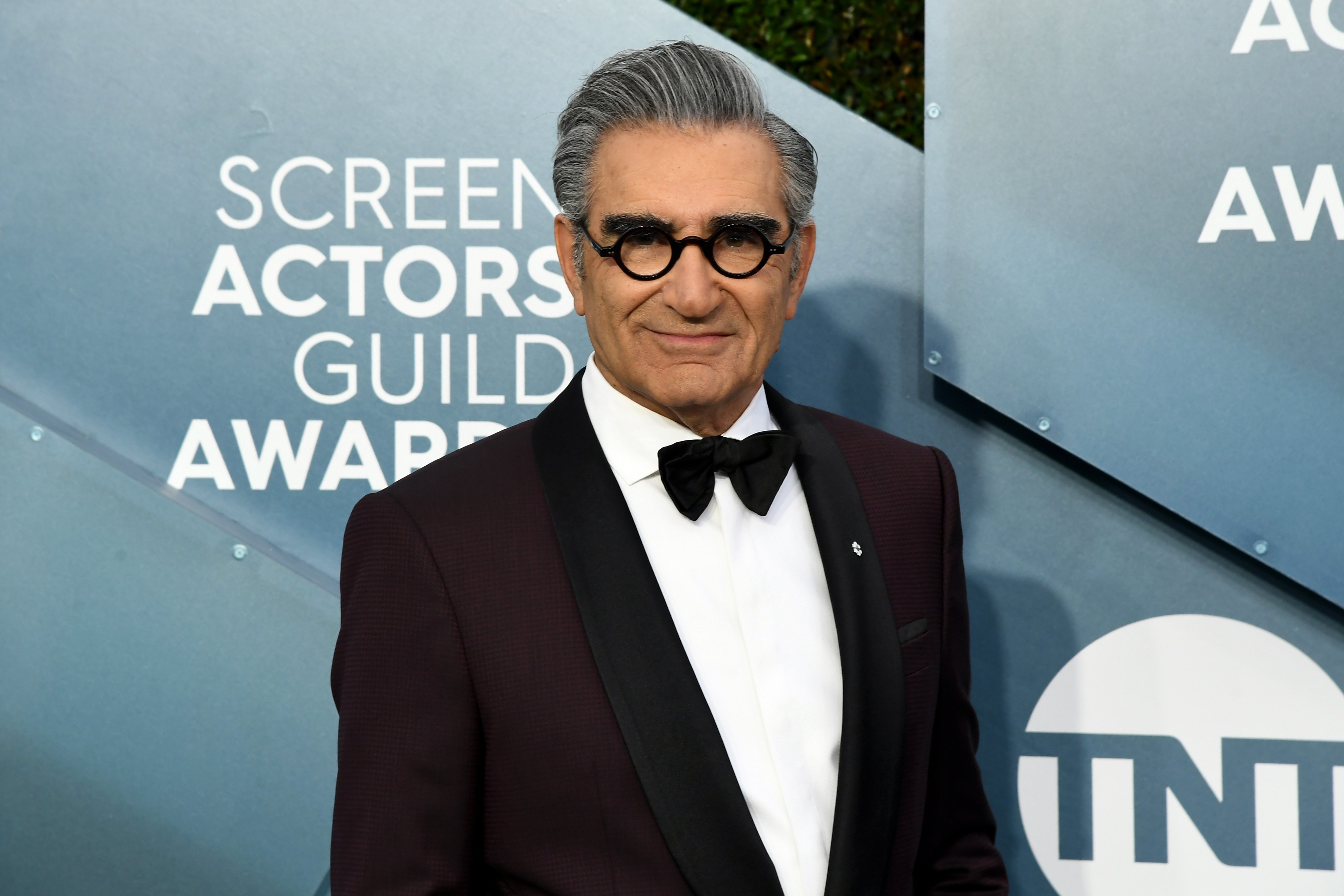 Eugene Levy attends the Screen Actors Guild Awards | Photo: Getty Images
EARLY YEARS AND PROFESSION
Levy's wife was born in Canada on August 6, 1959, and grew up there. Her mother was a Canadian singer in the late 1940s who got an invitation to sing in The Royal Conservatory close to her career's twilight.
Though Divine is not as popular as her husband, she also works in the entertainment industry. She is a screenwriter and has worked on multiple projects.
Perhaps, her most renowned job is writing on "Manic Mansion," which held sway in the 1990s. The series was also created by Levy. Besides being a screenwriter, she also has experience in other spheres like producing and production management.
Levy and his kids possess comedic acting traits, but Divine is as hilarious as they are.
Records state that Divine and Levy met in 1973 and began dating the same year. They tied the knot four years later in June 1977, saying their vows in front of 300 wedding guests.
The couple has remained together since then, enjoying marriage and creating many fond memories together with their two children.
Levy and Divine share a son named Dan and a daughter named Sarah. Both are Levy's costars on "Schitt's Creek," the former portraying David Rose and the latter Twyla Sands.
Divine is a proud mom of her two kids and was key in helping Dan accept his sexuality years back. Dan once revealed his mom was the first person to ask him if he was gay and has hailed their very close bond as mother and son.
THE FAMILY'S REAL COMEDIAN
Levy and his kids possess comedic acting traits, but Divine is as hilarious as they are. Sarah once described her mom as the funniest in their family.
There is no denying that the Levys are united and enjoy sharing many happy moments. Hopefully, they will have even more to celebrate in the coming years.
Please fill in your e-mail so we can share with you our top stories!