Mom Continues to Search for Closure after Her Teenage Daughter's Murder in 1999
A mom is still searching for the remains of her teenage daughter, who went missing with her best friend over 20 years ago.
A mother, Lorene Bible, is not giving up on finding the remains of her daughter, Lauria Bible, and her best friend Ashley Freeman after they went missing during a sleepover in December 1999.
Lauria and Ashley were two 16-year-old girls from rural Oklahoma. The two were best friends and inseparable from the moment they attended the same kindergarten. So it was no surprise that Lauria wanted to spend Ashley's birthday with her.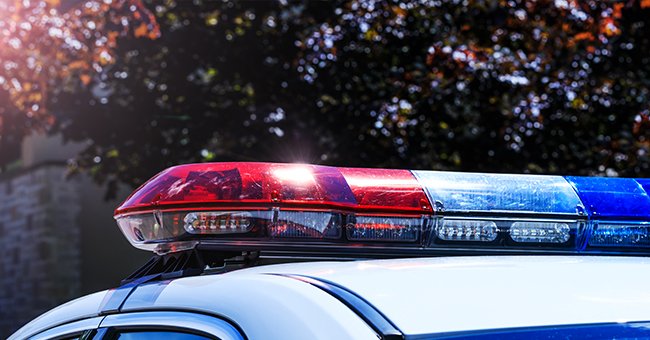 On December 29, 1999, Lauria went over to the Freeman family's mobile home to celebrate Ashley's birthday with cake and a sleepover. Her father told her to be home the next day by noon, but that would never be the case.
At 5:00 in the morning on December 30, police and firefighters responded to a fire at the Freemans' mobile home. Later, officers would find the burnt bodies of Ashley's parents, Kathy and Danny Freeman.
Lorene Bible is in a fight for her life as she continues the relentless search for her daughter's remains.
As she waits on a liver transplant, she shared her desperate plea for answers so she can find Lauria & Ashley's remains. Watch FOX23 News at 5:15p
https://t.co/GPE2bDeYA8 pic.twitter.com/m8xwo6g0qm

— Tiffany Alaniz (@TiffanyAlaniz) September 30, 2020
The couple had been killed by gunshot, and their house set ablaze by three men, Phil Welch, Ronnie Busick, and David Pennington. The man had killed them over a drug debt. 
However, Lauria and Ashley were not in the trailer. To this day, Police and Lauria's family have not found the remains of the girls, despite various searches being conducted over the years.
Although the girls' bodies remain missing, the circumstance behind their disappearance is partially known.
The families of both girls were also in the courtroom.

Lorene Bible says she'll be there ever time he is, & asked we show this 2001 mugshot of Busick. She said this is how people w info may recognize him from back then, and they still need those people to come forward @KJRH2HD pic.twitter.com/04yjE9U9dS

— Ashley Holt (@Ashley_A_Holt) April 30, 2018
As recently as April 2021, searches continued in Picher to look for the remains of the teenagers. The search was moved to an area where one of the suspected kidnappers moved to, two weeks after the girls went missing.
People reported that the dig site was a dead-end as no remains were found. However, Lorene has stayed undeterred. She shared her optimism for finding closure for her daughter's murder to the outlet. 
MISSING WELCH GIRLS:

Lorene Bible is in Picher today, where investigators are searching for the bodies of her daughter, Lauria, and her friend, Ashley Freeman.

Affidavits say this site is the last place the girls were known to be alive. pic.twitter.com/2FhuQDdDSR

— Taylor Newcomb (@TallestTay) July 30, 2019
Lorene said that although the dig was not successful, it "puts out there for everybody to know, 'Hey, we're still looking for these two girls." She explained that people message her Facebook page with various details they remember from all those years ago. 
Lorene stated that they only need the right text or conversation to lead them to their beloved daughter and her friend. The family will continue to fight for Lauria until they can bring both girls home.
#LiveTweet #HellinTheHeartland @HLNTV #DYK Lauria Bible with parents and brother, Brad. #BringtheGirlsHome pic.twitter.com/ITkyGC6oF0

— Jax Miller (@RealJaxMiller) June 24, 2019
Although the girls' bodies remain missing, the circumstance behind their disappearance is partially known. Police understand that the people responsible for Freeman's deaths are also responsible for the disappearance of the two girls.
In fact, in 2020, Busick, 69, pled guilty to being an accessory for the murders of Ashley's parents. However, he denied any connection to the kidnapping and murder of Lauria and Ashley. Pennington and Welch are both dead.