Savannah Chrisley Gushes over Her Little Brother Grayson as She Shares Their Rare Car Selfie
Hollywood star Savannah Chrisley displayed admiration for her teen brother Grayson on social media.  She shared a sweet selfie that featured the two of them in a car on her Instagram page.
Reality TV star Savannah Chrisley recently bubbled over with excitement about her teen brother Grayson. She took to her Instagram page some hours ago to share an adorable car selfie of both of them.
The photo didn't give an entire look at the reality star as it only gave off her side view while she sported a white shirt.  On the other hand, her brother could be viewed better as it looked closer at him.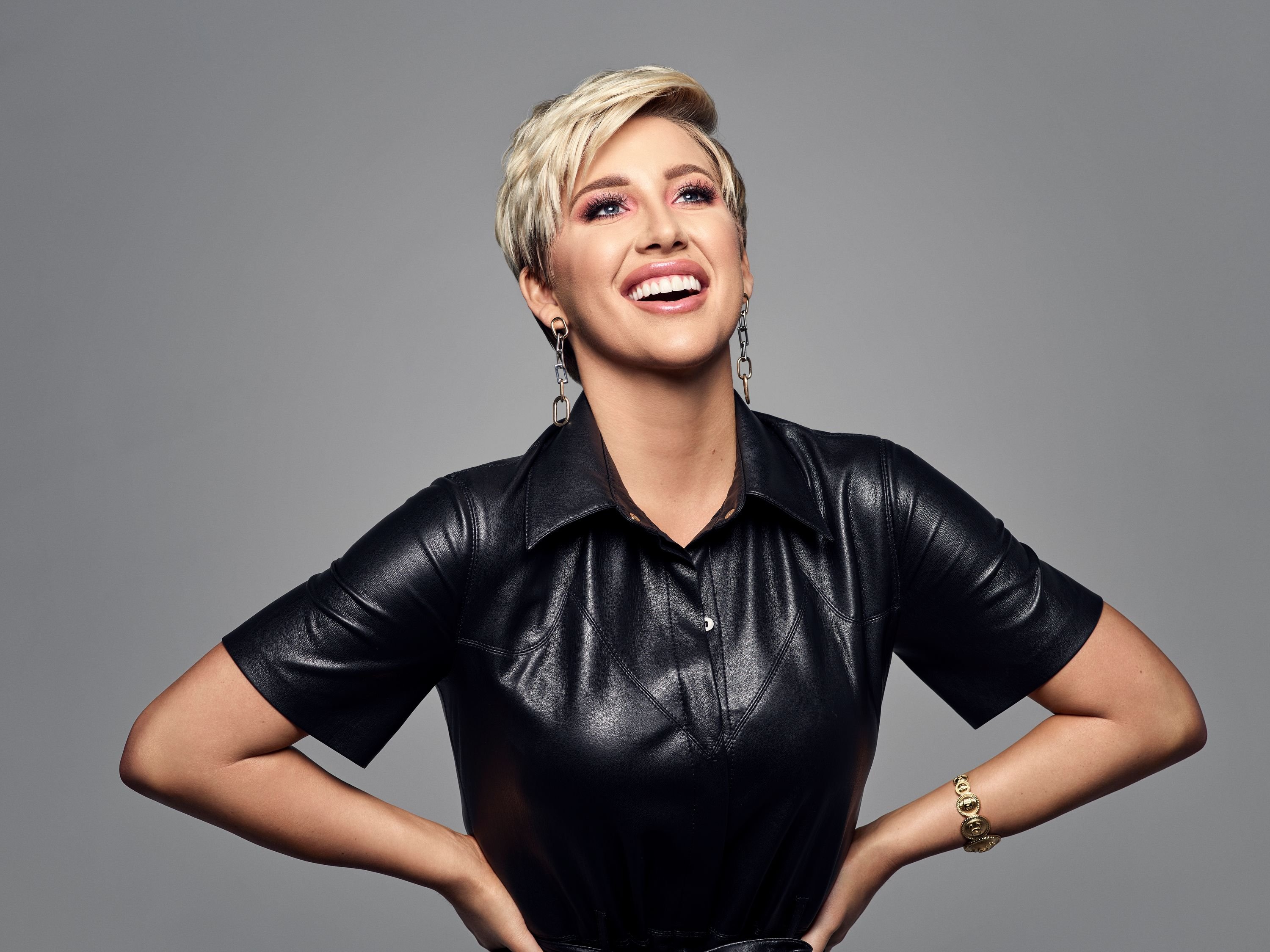 The teen rocked a dark-blue shirt and a hat as he had his seatbelt well secured. Savannah's Instagram share was accompanied with a heart-warming message that partly read: 
"You have no idea how I feel about you kid! I look at you and I see a pure heart, kindness, and an abundance of love!..."
Her fans gushed over the post and dropped lovely notes in the comment section. Some fans were just amazed by his maturity, and some praised his good looks while they also kept red heart emojis.
In November 2019, Savannah got fans doing a double-check with the picture she shared.
Grayson, 15, although popularly known for his appearance on "Chrisley Knows Best," has also starred in several reality shows over the years, including "The Real, and Big Star Little Star" amongst others.
He recently reappeared on social media after a long break. His social media account was initially created out of necessity as people already had fake accounts in his name.
In November 2019, Savannah got fans doing a double-check with the picture she shared of herself and her brother twinning up. The adorable siblings looked almost alike in the snapshot.
However, their age difference is glaring as Savannah is relatively older than her brother, but they could have passed as twins and fooled many people if they weren't so famous.
Julie and Todd's little boy is all grown up and is now up for driving. Nevertheless, his parents are finding it unbelievable as they can't help but remember how little he used to be a few years ago.
The couple reminisced on a YouTube video of Grayson that showed him from the first season of the reality TV show to date. His mother joyfully noted that it was a good thing to watch him grow.