Martin Lawrence's Ex-wife Pat Smith Stuns in a White Shirt & Jeans at Her Son's Football Game
Patricia Smith had fans gushing about her youthful look after sharing a new photo on social media. The 50-year-old looked incredibly gorgeous in a stylish outfit at her son's football game.
Even at 50, Martin Lawrence's ex-wife, Patricia Smith, is still as beautiful as ever. Even more, she has remained unapologetic about showing off her good looks.
In a recent Instagram post, Patricia flaunted her fit figure in tight-fitting jeans and a white t-shirt. She accessorized with a pair of white sneakers and stylish sunglasses.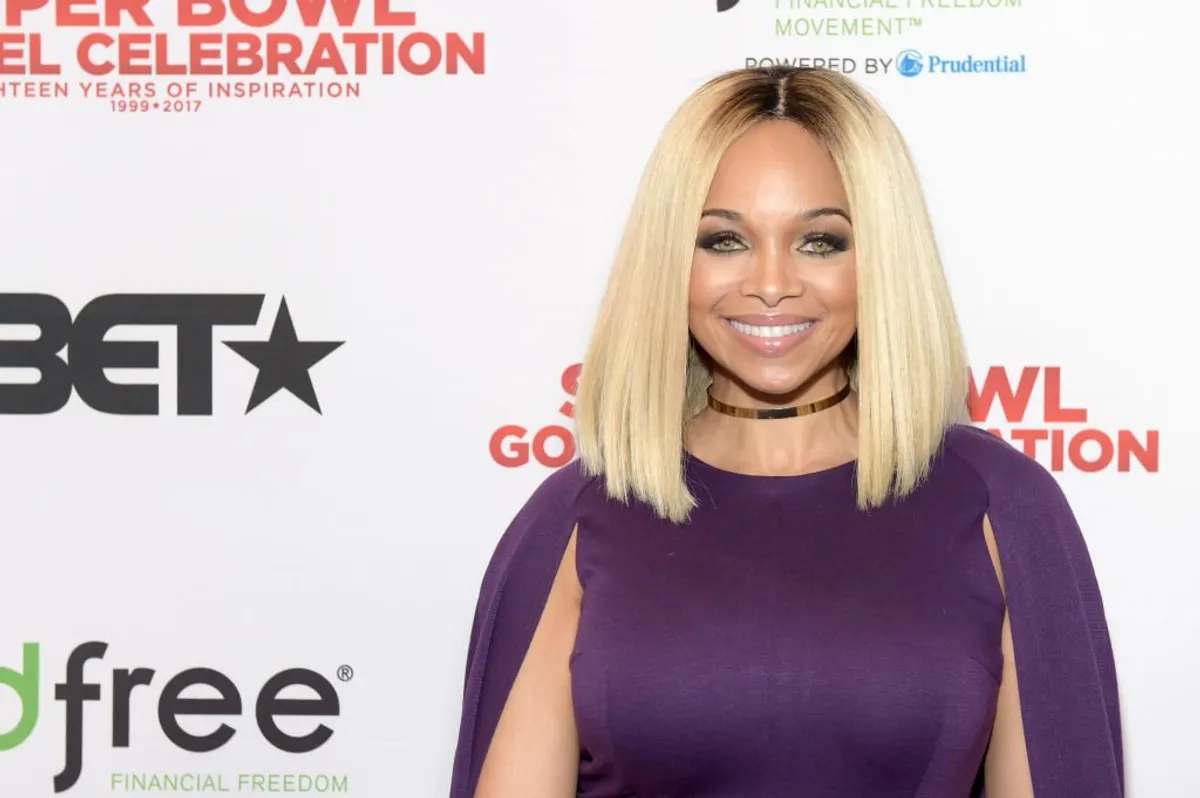 Patricia was pictured at the spectator stand of a stadium where her son EJ's college football team at Stanford University had just finished playing a game.
With a big smile on her face and her blonde locks falling over her shoulders, Patricia did a peace sign while striking a pose for the camera. She accompanied the picture with a caption reading:
"Momma wasn't going to miss this!! If only y'all knew what I went through to get here, but made it to see my Baby Boy play in his first college spring game!!!..."
Shortly after sharing the picture, fans and followers trooped to Patricia's comments section gushing about how beautiful and youthful she looked.
One user commented that the 50-year-old could pass for a college student, while many others applauded her unwavering commitment to motherhood. 
EJ is set to start making a name for himself, just like his famous dad.
Patricia shares EJ with her estranged husband, former NFL star Emmitt Smith. In addition to their son, the pair also share two other kids, daughter Skylar and son Elijah.
Seeing how talented and successful Emmitt was during his career as a professional football player, it is only natural that he passed down his sportsmanship genes.
In 2019, EJ, a Jesuit High School standout, committed to sign with the Standford University football team. At the time, he already ranked a 4-star prospect, a No 3 all-purpose back, and No 144 overall player of the 2020 class.
However, his professional career was delayed by the COVID-19 pandemic that put the world and all sporting activities on hold last year. But now, as things gradually go back to normal and football season has returned, EJ is set to start making a name for himself, just like his famous dad.
And undoubtedly, the 19-year-old has the support of his family, especially his mom, who would go the extra mile to see her baby boy take over the field. An amazing mama indeed!