Rolls Royce Unveils the World's Most Expensive Convertible Boat Tail at More Than $28m
After four years of constant work, the Rolls-Royce company unveiled their newest automobile, Boat Tail. It is known as the world's most expensive car going for more than $28 million.
Rolls-Royce Motor Cars are famous for making some of the world's most luxurious cars. With the production of hand-crafted automobiles that assure a "magic carpet ride" for its user, the brand does not come cheap. 
On Thursday, the company unveiled the World's Most Expensive Car ever created, called the Rolls-Royce Boat Tail. According to the brand, the hand-built masterpiece is their most ambitious project yet.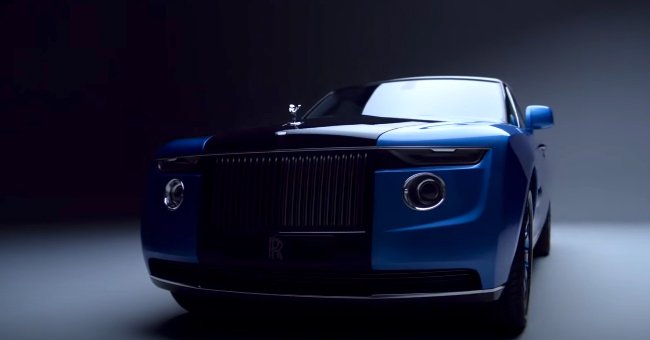 The car's exterior was specially built to the client's color of choice and showcases an oceanic blue infused with shimmering crystals. The lovely color is bright in the light and delicate in the shadow.
The Boat Tail, which possesses a nautical form, exposes the deck once a button is pressed. The deck showcases a detailed hosting suite that abounds with a peculiar parasol. 
The machine's interior was created to offer nothing short of perfection. With a double refrigerator inside, the client's favorite wine, Armand de Brignac, should easily be cooled to six degrees.
Keeping watch of time is of the essence, and the Boat Tail producers kept that in mind. With a double-sided timepiece, the gentleman and lady can choose to wear them or keep them as car clocks. 
He tagged the creation of the automobile as a "money can't buy experience."
It is no surprise that so many are itching to discover the identity of the car owner. Reports had it that it belongs to an American rapper. However, the rumors have been considered baseless and unfounded.
According to the British brand, the automobile, which goes for nothing less than a whopping $28 million, was perfectly designed and manufactured after four years of critical thinking and attention to detail.
Speaking to Joumanna Bercetche from CNBC, the CEO of Rolls-Royce, Torsten Muller-Otvos, revealed that the owner of the magnificent car was part of the journey in every step. He tagged the creation of the automobile as a "money can't buy experience."
Muller-Otvos added that it was extremely rare, and only a few selected people could do it. Plans for the company's next project are underway. However, details are yet to be released.
The new invention joined the list of the top ten most expensive cars in 2021. According to reports, vehicles of this nature can only be afforded by the wealthiest royals, business tycoons, and oligarchs.
With the Koenigsegg Jesko and the Mercedes -AMG Project One occupying the seventh and eighth positions, respectively, one can only wonder how much the top five would cost.