Madonna Posts Video of Son David Banda Wearing a Silk Dress and Fans Are Outraged
Madonna and her son David Banda caught the flak on social media after critics expressed their displeasure at seeing the music icon's kid in a dress. 
Madonna's teenage son, David Banda, switched up his style on his mom's Instagram page as he showed fans his fashion range and style choice. Banda caught a lot of attention.
The clip showed the 15-year-old rocking a floor-length silk dress that bore hand-painted letters of the alphabet on it. The dress had two puffy short sleeves and an a-shaped skirt.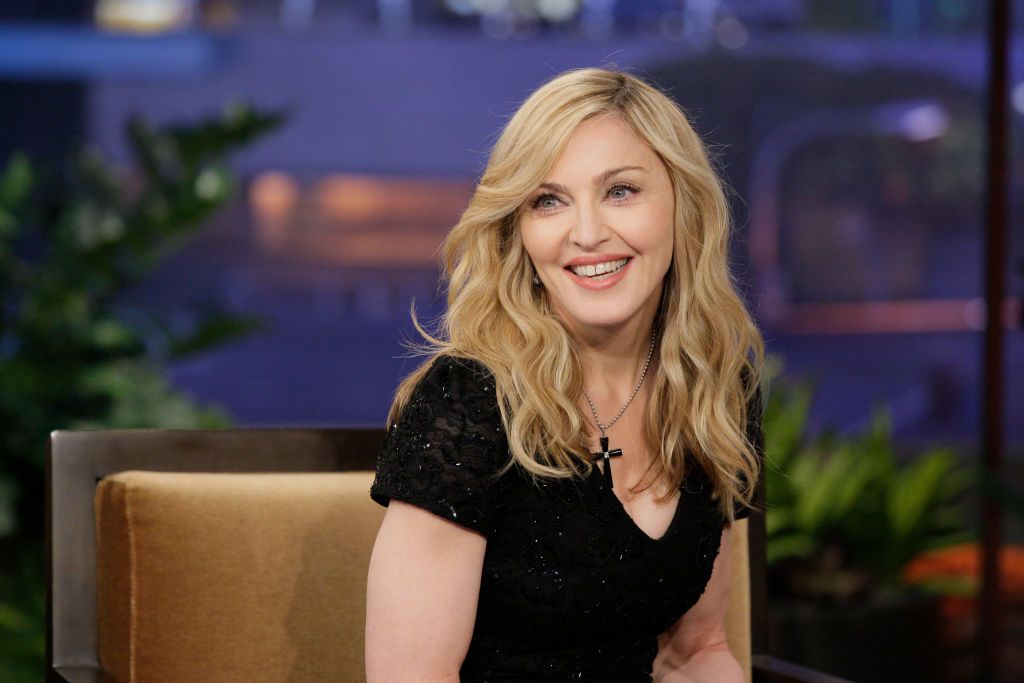 Banda spiced his look with impeccable white sneakers and a pair of rectangular dark shades. He strutted around the house, sashaying as though he was on the runway.
[Madonna] shared that she was working towards imparting her kids with the same wisdom and love.

All the while, Snap's "I've Got The Power" played in the background passing Banda's message of confidence even better. At one point, the camera shifted focus to him in the kitchen. 
He showed that he loved his style choice, letting someone off the camera view that the outfit felt free. Madonna gushed over her son in the caption:
"Confidence is everything…" #davidbanda @mae_couture #snap."

While Banda made his mom proud, fans gushed over his confidence while they showed love. However, some followers were not pleased to see him in a dress. One person noted that it felt weird.
While another relayed that David was a "dude" in a dress. Despite the naysayers, it seems the youngster would keep exploring his love and interest in fashion.

Banda is one of six kids that Madonna has, and to her, her bond with him stems from their similar traits. She once relayed that Banda had focus and determination, and she was "pretty sure" he got it from her.
She noted that the young boy had more of her DNA than any of her children. The Queen of Pop adopted Banda in 2006 from Malawi. He is the first kid she adopted from the East African country. 
Besides his affection for fashion, Banda also loves dancing. Once when Madonna flaunted a clip of him on social media, the youngster dressed up chic in flare pants, a white polo shirt, and a black beret.
Banda moved his body to Bee Gees "Stayin Alive" before beckoning his little sister, Estere, whom he encouraged to dance with him. Then they expertly delivered the Macarena dance. 
Banda is the middle child, and his older siblings are Lola and Rocco. The two are Madonna's biological kids from previous relationships while Banda, Mercy, and twin girls, Estere and Stella are adopted. 
Once speaking
about motherhood
, the grammy-winning singer shared that she was working towards imparting her kids with the same wisdom and love. She added that having adult kids was not easy because of the guidance they need.