Woman Fat Shames Brother's Fiancée, She Teaches Her a Lesson – Story of the Day
A glamorous young woman goes to a bridal shop to try on a bridesmaid dress and fat-shames a plus-size bride, but Karma is lying in wait.
Viola Kerns was on her way back home for the first time in over two years. She had been living in Los Angeles, focusing on her career as a fashion photographer, a world away from her hometown.
She had received a phone call from her twin brother two months before, asking her to come to his wedding, and to be his bride's maid of honor. Viola loved Bastian, and she could refuse him nothing, so she agreed.
Her busy schedule kept her in LA up to the last minute, so she emailed her mother her measurements to minimize fittings for her dress, and arranged to go straight to the first fitting from the airport. and that was where things started to go wrong.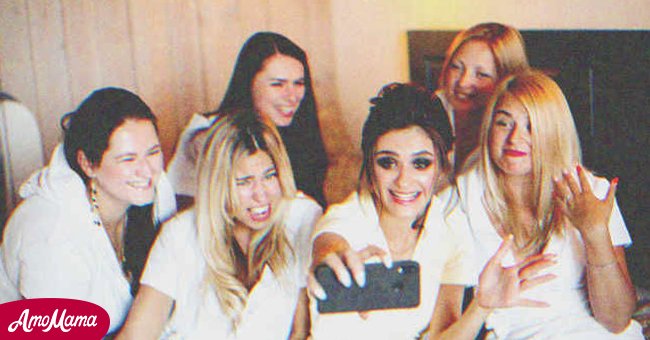 Viola Ubered over to the exclusive shop, suitcases in tow, and was decidedly stressed by the time she arrived. She hurried in and introduced herself to the atelier's attendant. "Hi, Viola Kerns? I'm here for a last-minute fitting?"
The cool, poised woman smiled. "Of course, Ms. Kerns, we've been expecting you! Come in!"
The woman escorted Viola to a changing room and brought her a beautiful pale lilac empire line gown, trimmed with delicate lace two shades lighter. Viola slipped it on. It was perfect!
She turned around in the cubicle, trying to see the back of the dress, and the fall of the slight train. "Excuse me!" she called out to the attendant. "Do you have a double or a hinged mirror so I can see the back?"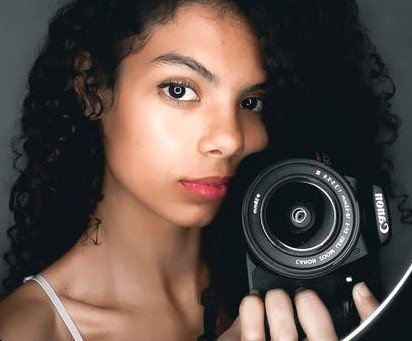 The attendant hesitated. "We do, but the bride is using it...Hold on, and I'll ask if it's ok." Seconds later she was back to lead Viola to another room resplendent with a half-circle of elaborate full-length mirrors.
"Here," the attendant said. "The bride is still dressing, so you have yourself a quick peek, but hurry, OK?"
"Sure!" Viola agreed. She swirled in front of the mirror and watched the heavy swing and fall into graceful folds. "Beautiful," she said, "But I think the hem is a little uneven, don't you?"
The attendant looked towards another door. "Look, we can fix that next door..." But Viola stepped up onto the platform in front of the mirrors.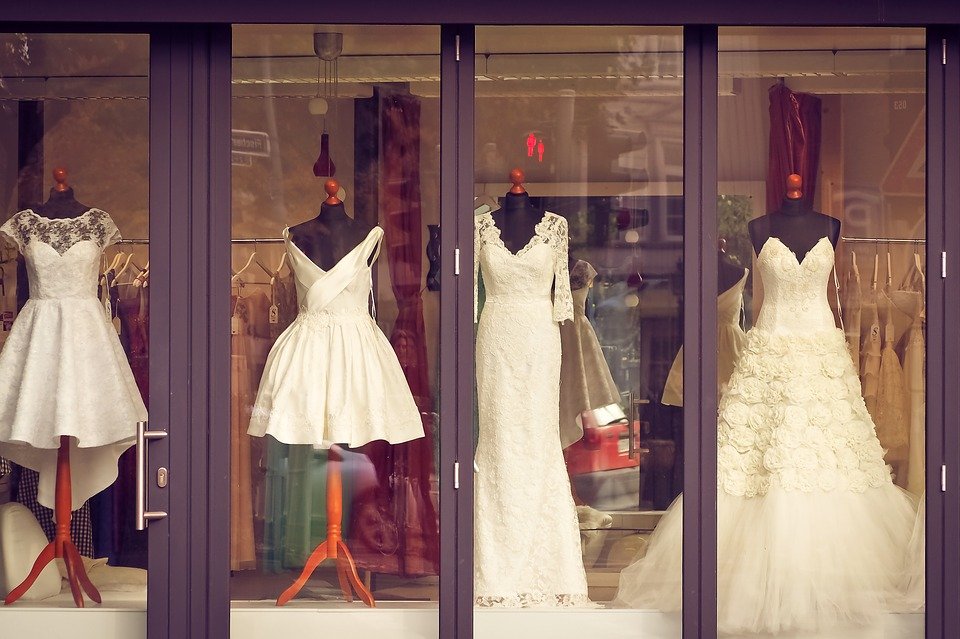 "You can do it now." Viola used the icy tone that had her assistants and even the top models she worked with snapping to attention. "Please," she added to be polite.
The woman silently knelt and started pinning up the front of Viola's hem, while she admired herself, turning her head to study her profile. "I think I'll have my hair up," she commented.
A sweet voice intervened. "That would look so pretty!" Viola flicked her eyes towards the door and saw a short girl in a bridal gown watching her. The girl smiled engagingly, but Viola turned her face away.
The attendant rose to her feet flustered. "I'm so sorry...We will leave immediately...The other salons were all occupied and we have time for only one fitting on this dress..."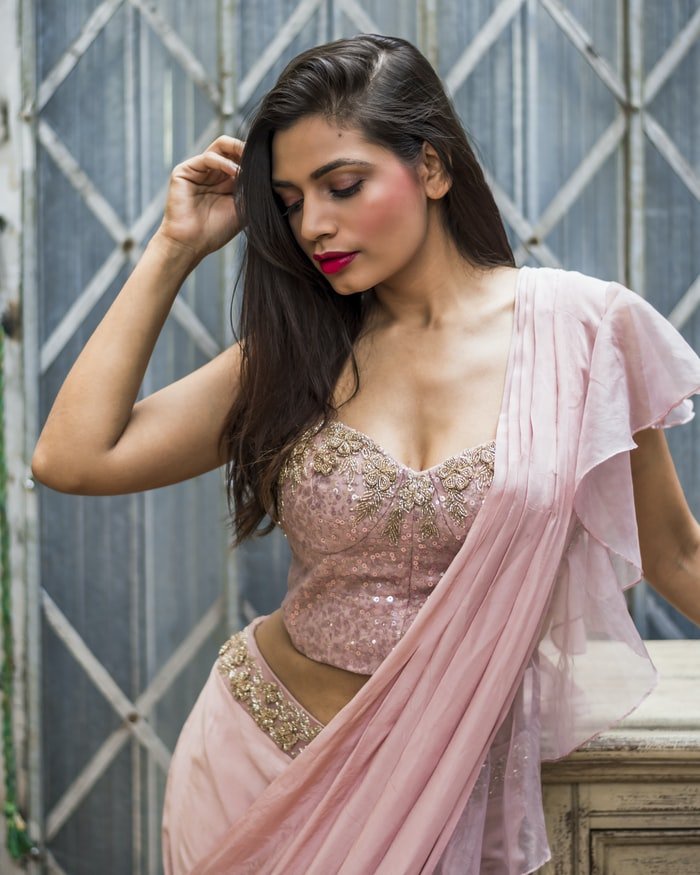 The bride waved her hand. "Please, don't worry! Go ahead!" She was joined by a teen in an oversize sweatshirt and jeans. The second girl was hefty, Viola noted, but the bride!
She had a face as pretty as any of the models she'd ever worked with, but her short body positively ballooned, and Viola couldn't believe anyone could have told her that style suited her.
The bride smiled again, displaying dimples, and perfect teeth. "You're so beautiful! Are you a model?"
Viola glanced disdainfully over her shoulder. "No," she replied, "I'm a fashion photographer."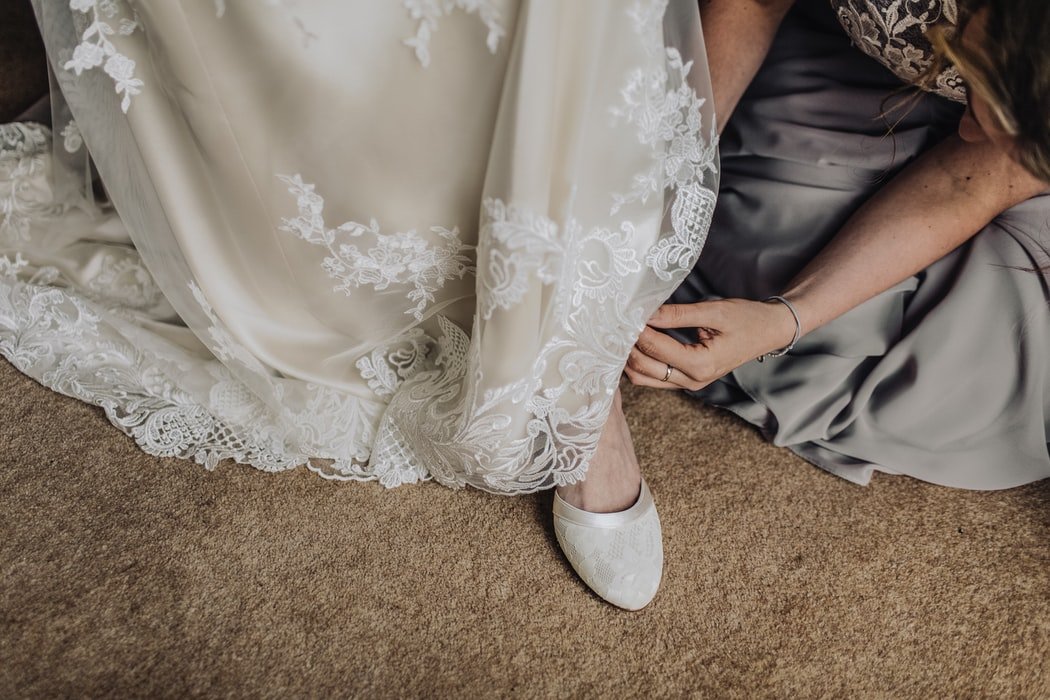 "Wow!" cried the younger girl, "I always thought Jen could have been a model, she' so beautiful."
Viola raised an inquiring eyebrow. "Jen?"
The younger girl placed a loving hand on the bride's shoulder. "My sister Jen!"
Viola couldn't control herself. She erupted into disdainful laughter and saw a wash of red tint the bride's delicate skin. "Are you serious? Pigs might fly! Or..." she added cruelly, "Oink on the runway in Fashion Week!"
The teen stepped forward lowering her head belligerently and glaring at Viola. "What did you say?"
Vie could destroy her relationship with her beloved brother with a  word, and turn her entire family against her.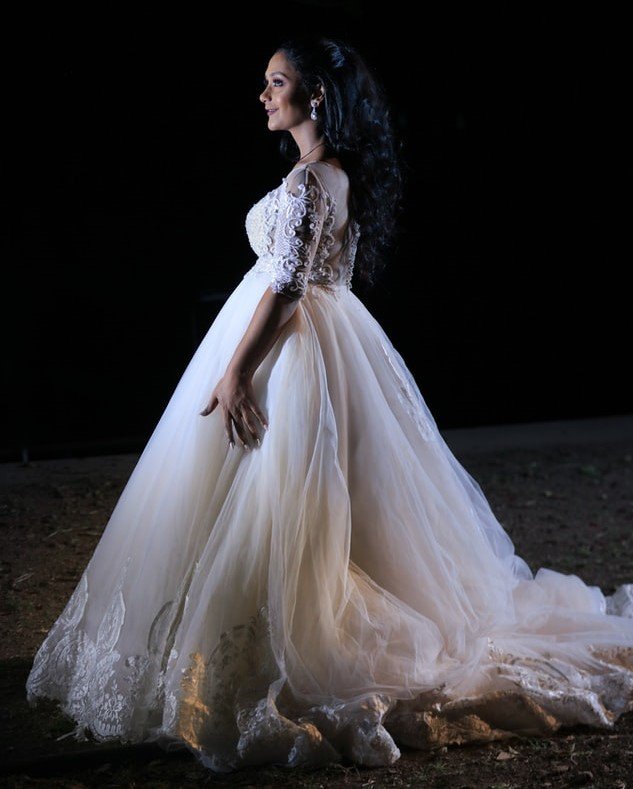 "Be serious!" Viola snapped, "Your sister is FAT. I mean...LOOK at her. She looks like an over-stuffed sausage about to explode out of all that lace."
With a low cry, the bride picked up her skirts and ran back into the changing room. "You..." the teen loosened a few ripe expletives and raced after her sister. 
The attendant glared at Viola. "How could you?" she gasped and ran after the bride and the teen, leaving Viola standing alone in the middle of the room. She shrugged her shoulders, stepped off the platform, and walked back to her change room.
When she stepped out again, the attendant was waiting for her and took the lilac dress from her without a word. "I'll have it hemmed and sent to you, Ma'm," she said in a distant, disapproving voice.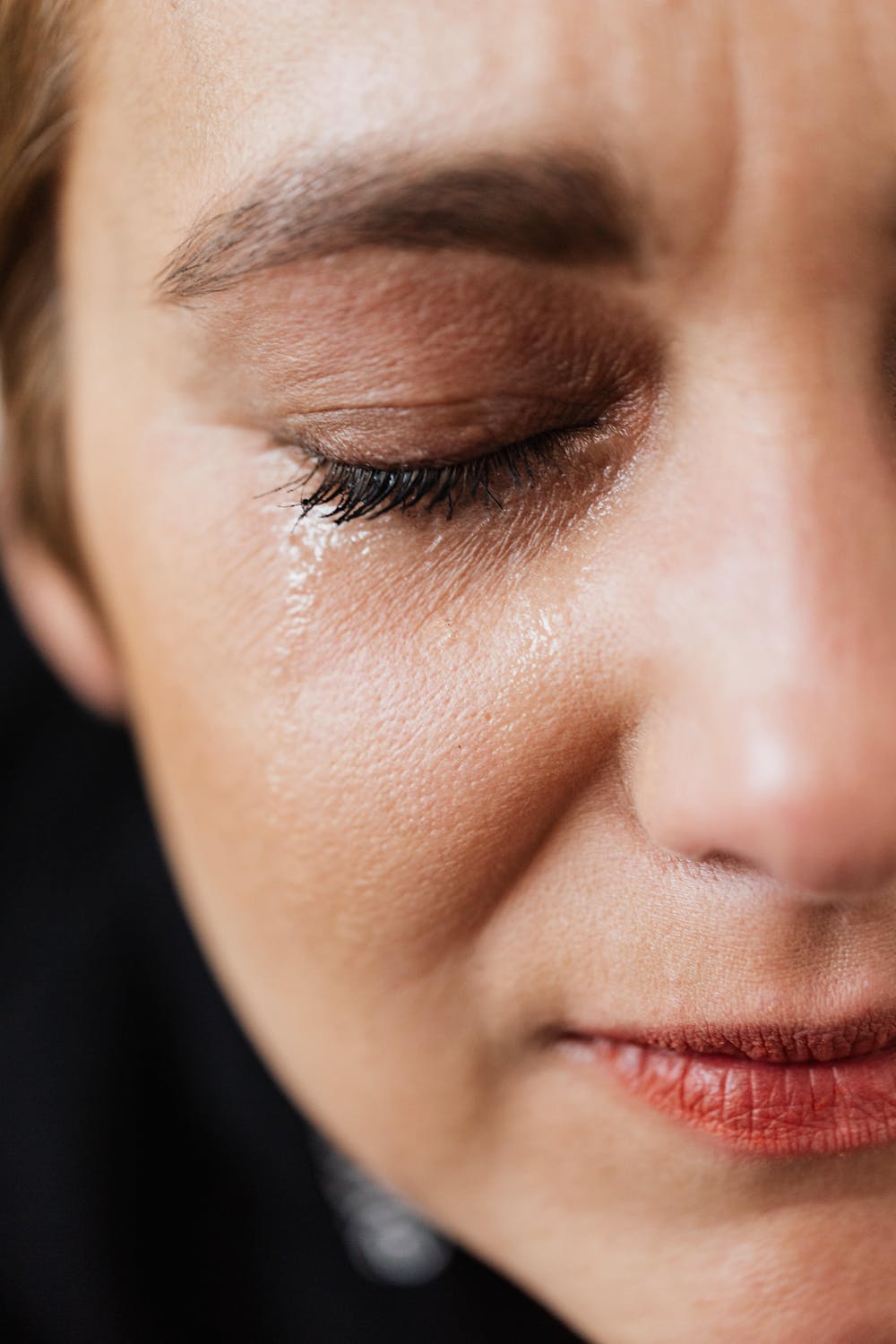 Viola picked up her suitcase and headed out. She was overjoyed to find her mother waiting for her in the reception room. "Mom!" she cried, hugging her tonight, "I've missed you!"
"Oh sweetie, I've missed you too! Did you meet Vie?"
"Vie? Oh! Sebastian's fiancé? No. Why?"
"She's having her fitting now, too." her mom said. "Oh look! Here she is!"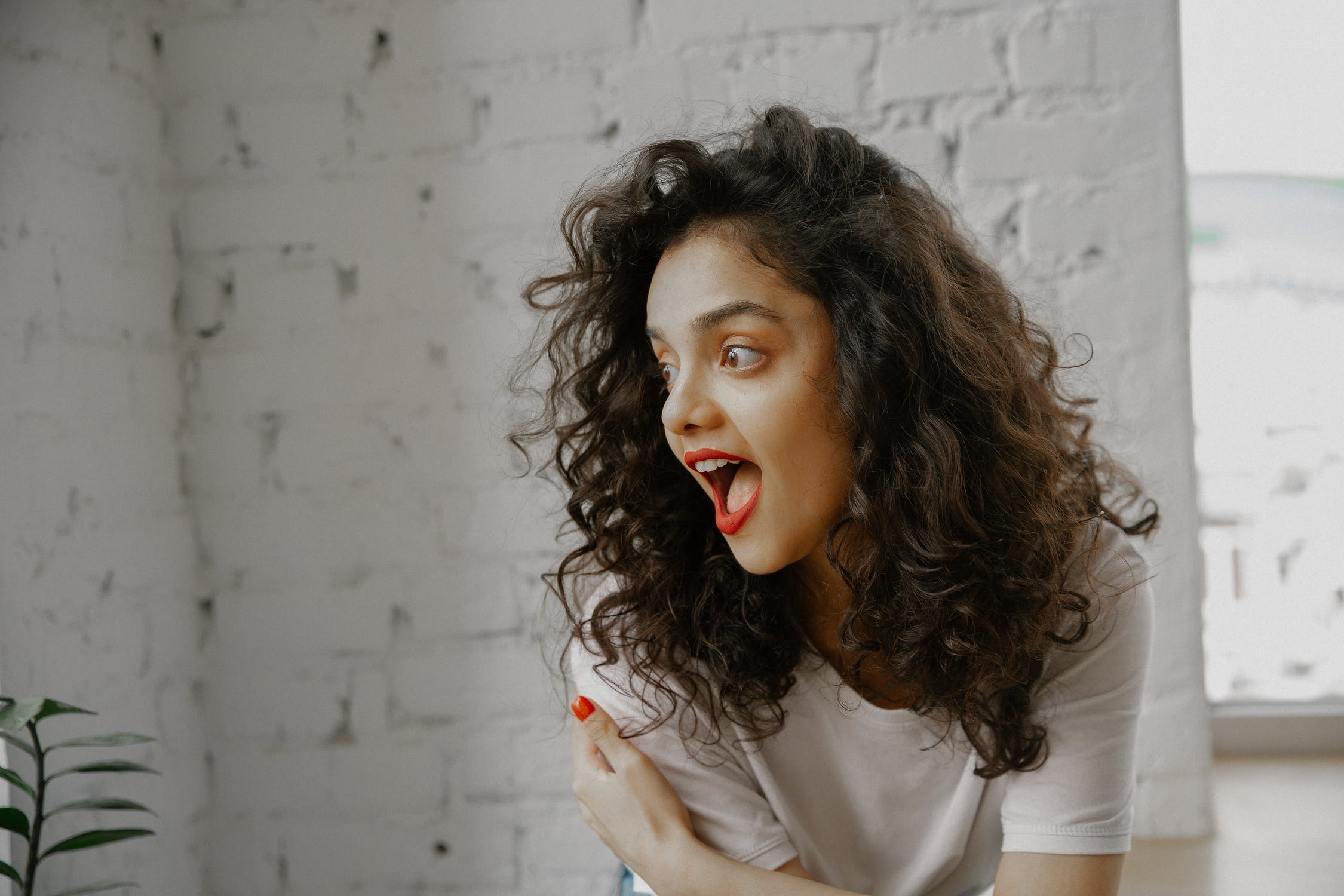 Viola turned with her most charming smile and found herself face-to-face with the bride she'd met in the salon. Viola was speechless. THIS was the woman her brother had described as 'the most beautiful girl in the world'?
Vie stepped forward and kissed Viola's cheek. "So lovely to meet you at last, Viola, Bastian was right. You are lovely."
Viola forced a smile. "So are you..." At that moment the teen walked in and gaped at Viola. "You...What?" Vie made a quick gesture and the teen snapped her mouth shut and glared at Viola.
"And this," Viola's mother said, "Is Vie's sister, Gail."
"Are you ready to go, Jen?" the teen asked rudely.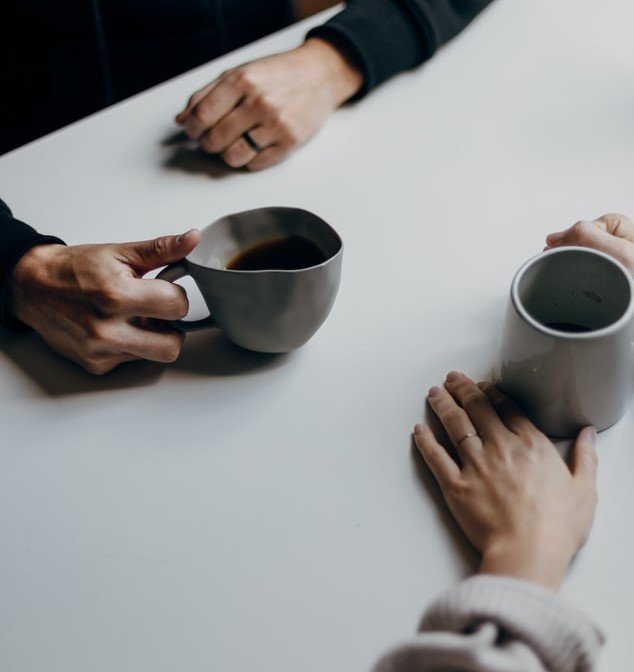 "Jen?" Viola asked, "I thought your name was Vie?"
Vie laughed. "It's Genevieve, but my sister always calls me Jen, everyone else calls me Vie."
"Oh." Viola forced another smile. She suddenly realized she was in this woman's hands. Vie could destroy her relationship with her beloved brother with a  word, and turn her entire family against her.
And she had two witnesses to the entire sorry scene. "Vie..." Viola said, "How about you and I have a cup of coffee together, get to know each other?"
"That's a splendid idea!" Cried Viola's mother. "I'll take Gail home, and you girls take your time!"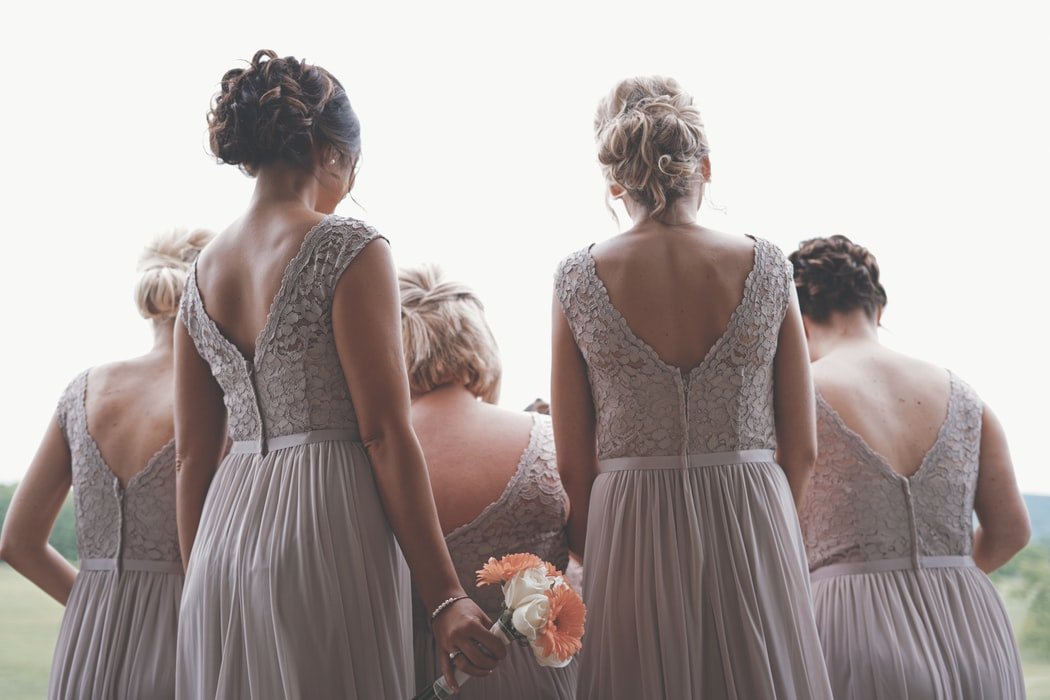 Viola and Vie walked across the street to a charming French bistro and ordered coffee. Viola didn't know how to address the subject, so she asked. "So how did you and Bastian meet?"
Vie smiled. "We were both volunteers in a program to teach music to inner-city kids. It was love at first sight!"
Viola was horrified to hear herself say: "For him too?"
Vie stared at Viola. "You know...I think we need to clear a few things up. Yes, I'm fat, but Bastian loves me, just as I am -- whereas he loves the person he THINKS you are."
Viola flushed. "What do you mean?"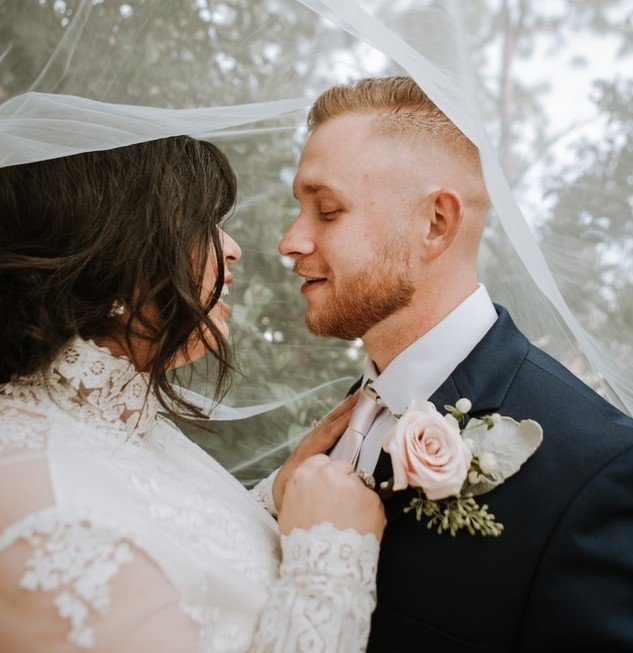 "The girl Bastian described to me was loving, kind, sensitive, and incapable of causing anyone pain. And that's certainly not who you are."
"What are you going to do?" Whispered Viola.
Vie looked her in the eyes. She had astonishing amber eyes, Viola noted. "Nothing," Vie said softly, "I'm going to let Bastian keep his illusions. I love him too much to hurt him. Don't worry I'll speak to Gail."
"Thank you," Viola said. "You..."
"Come," said Vie, I have to drop you off, pick up Gail and get ready for the rehearsal dinner."
Viola attended her brother's wedding the next day. Vie was radiant, and Viola had to admit she really was beautiful. Bastian was clearly head over heels in love with his new wife, and Viola was grateful for Vie's generosity in hiding her cruelty from him.
What can we learn from this story?
1.
Don't judge people by their appearance.
Viola judged Vie for her weight and ended up placing her relationship with her brother in jeopardy.2.
Don't hurt people needlessly.
Vie chose to keep Viola's cruelty from her fiancée to spare his feelings. She believed kindness was more important than her revenge.
Share this story with your friends. It might inspire people to share their own stories or to help someone else.
Any resemblance in this story to actual events, locales, or persons, living or dead, is entirely coincidental.
If you enjoyed this story, you might like this one about a bride who humiliated a girl with a speech impediment and regretted it bitterly.