Check Out This Video of Gabrielle Union & Dwyane Wade's Daughter Kaavia Playing With Sister Zaya's Hair
Gabrielle Union's only daughter, Kaavia, displays some sibling affections as she celebrates her big sister by sharing pictures that showed her kissing the celebrant and playing with her blue braids.
Young and witty Kaavia is not even three yet, and she already values sibling love, thanks to her parents, actress Gabrielle Union and former athlete Dwyane Wade.
Although the couple shares one child, Kaavia, Wade has three kids from former relationships. Along with Union, he has been able to treat every child with love irrespective of their birth circumstances.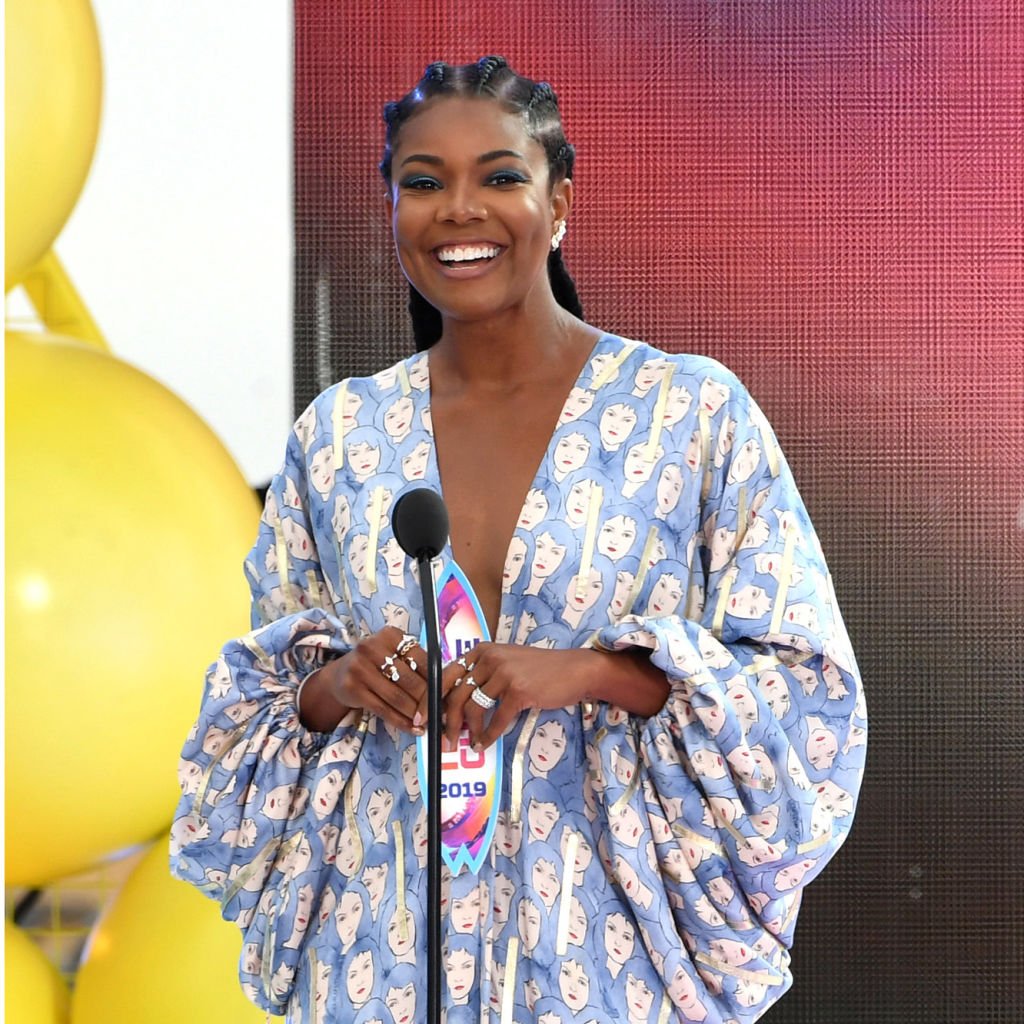 Recently, Union's mini-me showed some of the love lessons learned from her big and happy family. To celebrate Zaya, her big sister's birthday, a post was shared on Kaavia's Instagram handle. The caption read:
"Whatchu got juices & berries in there?"
It did not end there, there was a happy birthday message and a love emoji to signify that she loves her sister and her hair. In the first few snaps, the toddler lightly planted a kiss on the celebrant's head; she also tried to play with the 14-year-old.
The last post featured the youngest in the Wade household standing on a couch and playing with Zaya's hair. She soon gets distracted by a tab but does not let go of the blue braids in hand.
Zaya was born Zion, a boy, but revealed a change in her gender at age 12.
The birthday girl was celebrated by her stepmother, who honored her with an adorable birthday message online. At the end of the day, it was a happy moment well spent in the company of her family.
A snap-on Kaavia's social media page showed Zaya posing with two of her siblings, dad, and stepmother. The message that followed read:
"Happy Birthday @zayawade."
Union and her daughter are an impressive pair. The ladies share a strong bond; they also dispense similar love and positive energy to the rest of the family.
Despite the connection, the actress, who often twins in matching outfits with her daughter, has a remarkable relationship with her stepkids, especially Zaya, who resides with the couple.
A year ago, the mother-of-one proudly introduced the world to her transgender stepchild. She expressed her confidence in the teenager's decision.
Zaya was born Zion, a boy, but revealed a change in her gender at age 12. Her family lovingly accepted her and preached the same thing to the world. She continues to garner support from her family as they have been unwavering in their love for her.