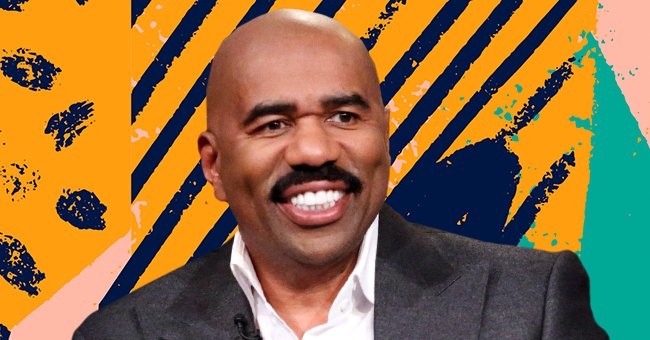 Getty Images
Steve Harvey's Twin Daughter Brandi Rocks a Black & White Ensemble in a Sparkling Mirror Selfie
Brandi, one of the seven children of Steve Harvey, is successful in her own right, founding her own company and forming a career as a motivational speaker - all while rocking a great sense of style.
Twin daughter of comedian Steve Harvey, Brandi Harvey, took to Instagram to post a story. She rocked a black and white ensemble in a sparkling mirror selfie.
In the photo, Brandi looked cool sporting large black sunglasses while pulling a pout. She struck an elegant pose, holding her handbag delicately in her left hand.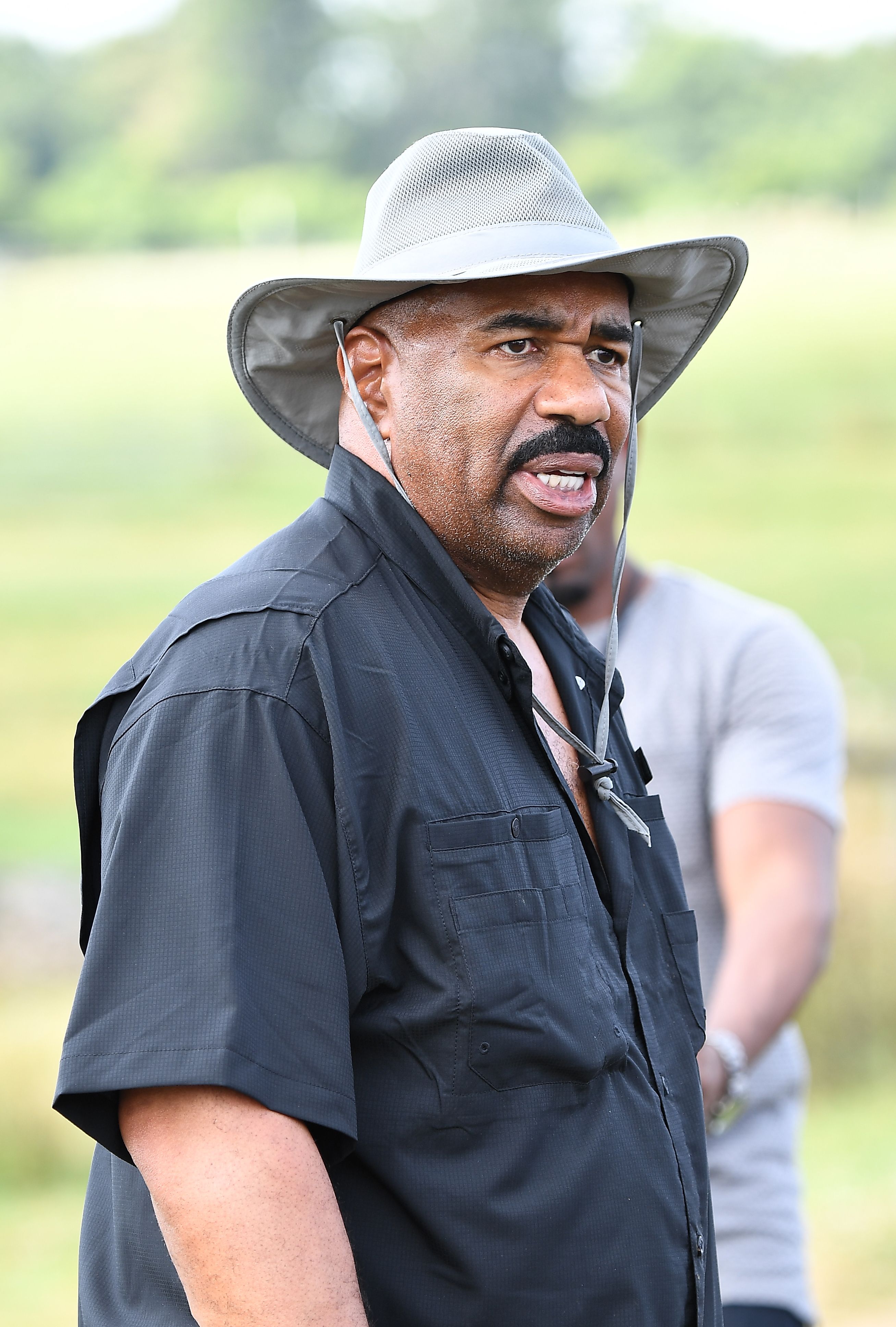 Comedian Steve Harvey at The Steve Harvey Mentoring Program For Young Men on June 14, 2018 in Georgia. | Photo: Getty Images
Brandi's purse was golden brown with glittering chains as the handles, which complimented her large gold-colored hoop earrings. She pasted words onto the story which read:
DJ Khaled's "Every Chance I Get" played in the background of the story. This musical ambiance added to the photo's already cool and nonchalant feel.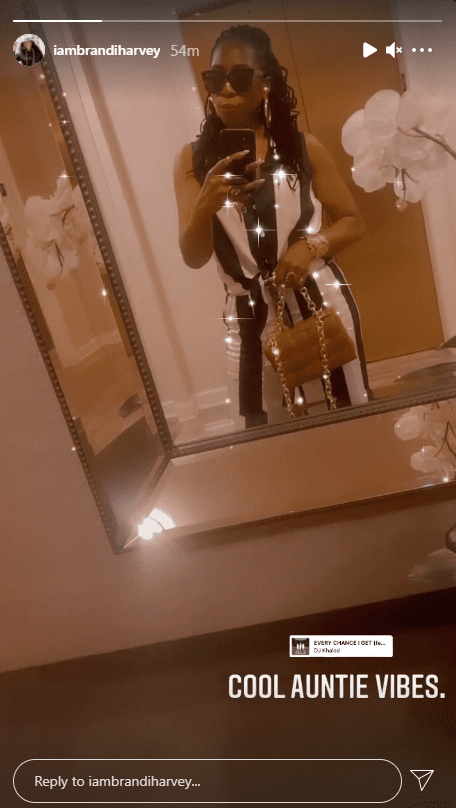 Brandi Harvey sharing an Instagram story. | Source: Instagram/iambrandiharvey
The glittering and aureate mirror added onto the shades of gold already present in Harvey's daughter's ensemble. This, combined with the white and black, made for a delicately clashing yet whole look.
When the [twins] were young, their father left them on their own for his career.
White flowers were present in the story, reflecting in the shimmering mirror. This, along with the sparkle effect, balanced out the nonchalant look with a graceful edge.
Last August, Harvey's twin daughter stunned once again. She shared a post on her Instagram page of herself dressed in an all-black outfit and knee-high boots.
She embraced a modern cowboy look, pretending to tip her high fashion Western-styled hat. Taking to the caption, she embraced this Wild West ambiance, captioning the post,
Brandi and her twin sister Karli are on good terms with their father now. However, they went through a dark period in their relationship with the comedian and show host.
When the two were young, their father left them on their own for his career. Harvey hasn't shied away from this fact, saying he really needed to take the opportunity at the time.
Initially, Brandi and Karli did not have a real bond with their father following this incident. However, they reconciled later, telling their father they now understood why he left.
Brandi is more than just a pretty face with a taste for high fashion. She is a vegan, founder of the wellness organization Beyond Her, and is a motivational speaker.
She and her twin share many siblings. Harvey has seven children, four from his three marriages and three he adopted when he married his now-wife Marjorie Harvey, who had them before they got together.
Please fill in your e-mail so we can share with you our top stories!