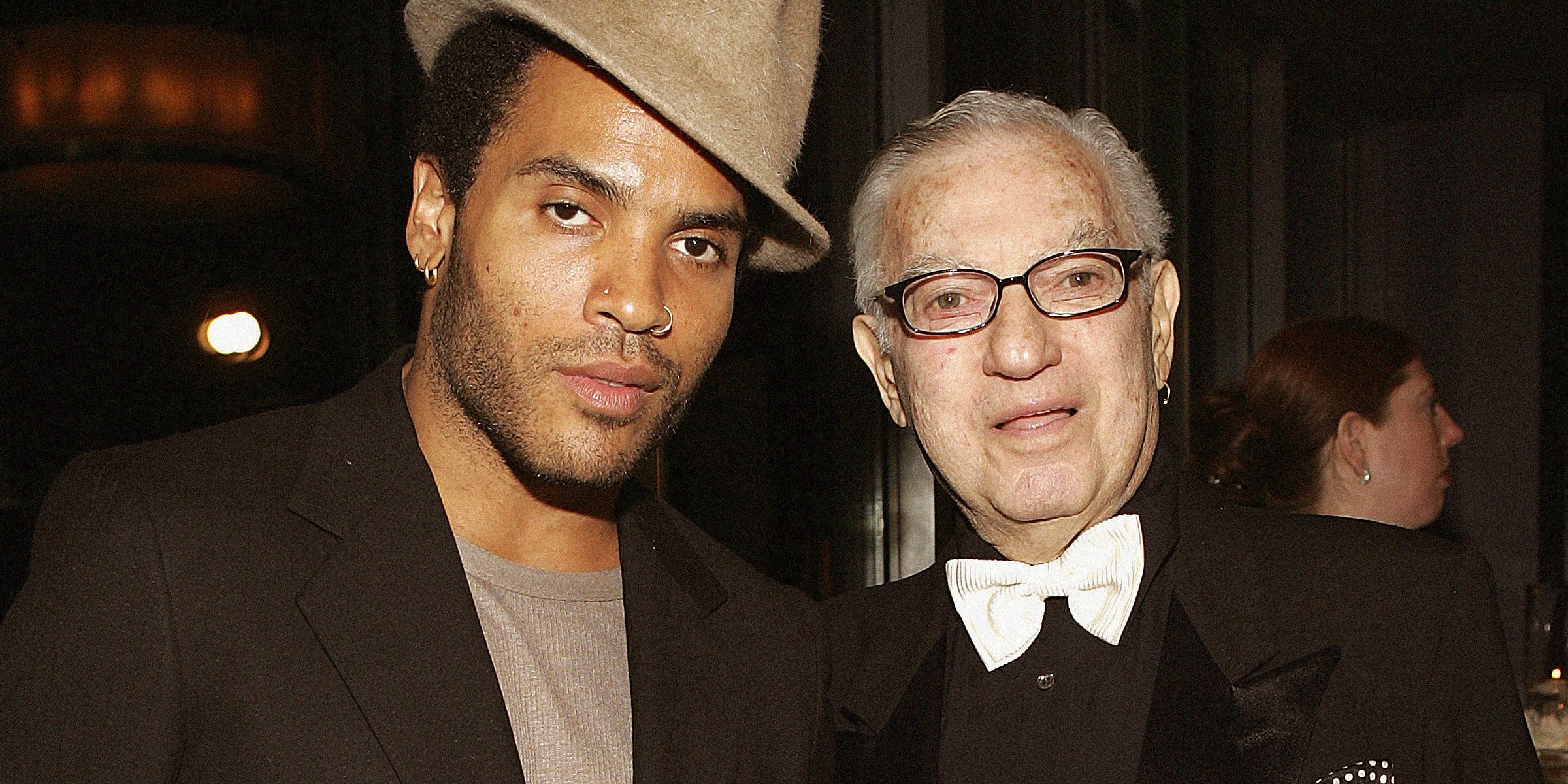 Lenny Kravitz with his father, Sy. | Source: Getty Images
Sy Kravitz Is Lenny Kravitz's 'Hardcore' Father
Lennie Kravitz's father, Sy Kravitz, had an enormous impact on his son's formative years. To understand the boy who became a rock star, we need to know who Sy Kravitz was and where his life took him.
On May 26, 1964, Lenny Kravitz said hello to the world. He arrived on earth as his parents' first and only child, Roxie Roker, an actress, and Sy Kravitz, a retired military man and former NBC television news producer.
Lenny is the second cousin of "Today" co-host and weather presenter Al Roker through his mom. Roxie is famous for starring as Helen Willis on the CBS sitcom "The Jeffersons," while Sy was a Green Beret in his military days.
Who Was Seymour Kravitz
Sy was born on December 10, 1924, and joined the military at a young age as a Green Beret. The army made him a highly disciplined, exacting man, which would later impact his parenting.
His choice of joining the army would bring tragedy into his life and devastate his family. His younger brother Leonard was eager to follow in Sy's footsteps and joined the army.
Lenny realized that his father was supporting a young mistress with his mother's money.
Sadly, Leonard died in Korea during a Chinese offensive. He was just nineteen, and Sy's parents blamed him for influencing Leonard and never forgave him for their loss. When his son was born in 1964, Sy named him Leonard in tribute to his deceased younger brother.
Ranked as an officer, Sy served in the Second World War and Korea and left the military to take up a career as a TV executive for NBC. Sy was married and had two children, Laurie and Tedi, but little is known about his first family.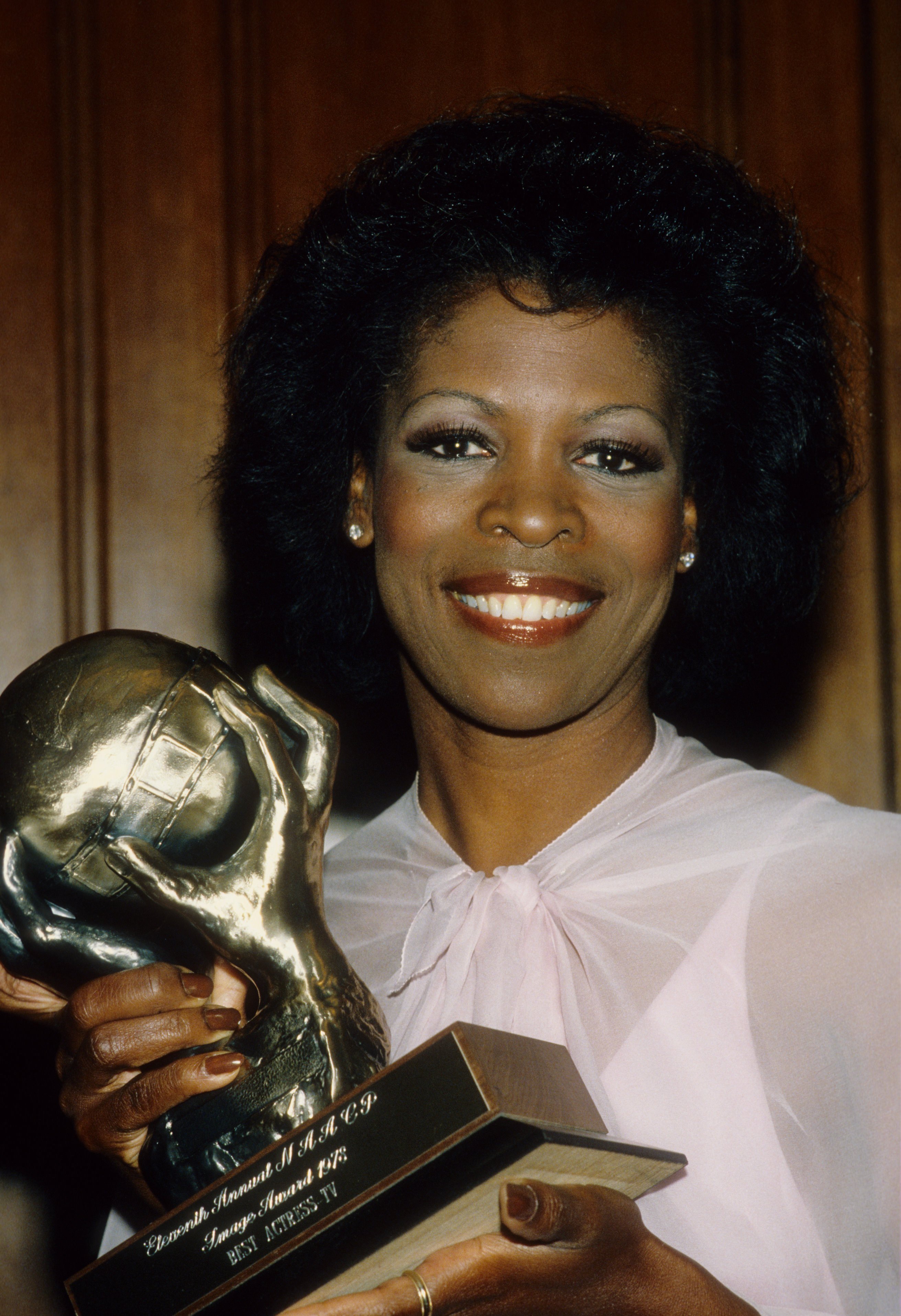 Roxie Roker receives an NAACP Image Award for Best Actress TV for her role as Helen Wilson in "The Jeffersons" in 1978 in Los Angeles. | Source: Getty Images
Sy and Roxie's Marriage
Sy met actress Roxie Roker at a jazz club at the height of the Civil Rights movement. Back then, embarking on an interracial relationship was risky.
Roxie was black, and a Bahamian, and Sy was white and Jewish --and married. The two fell deeply in love, enough for Sy to divorce his first wife and marry Roxie in 1962 --an interracial marriage similar to Roxie's character's marriage in "The Jeffersons."
Two years after their marriage, the couple welcomed their only child together, whom they named Leonard after Sy's deceased brother. Sy proved to be less than perfect as a husband and a father.
In October 2020, the musician released a memoir titled "Let Love Rule," where he made many revelations about his parents. He has also granted multiple interviews explaining his relationship with them.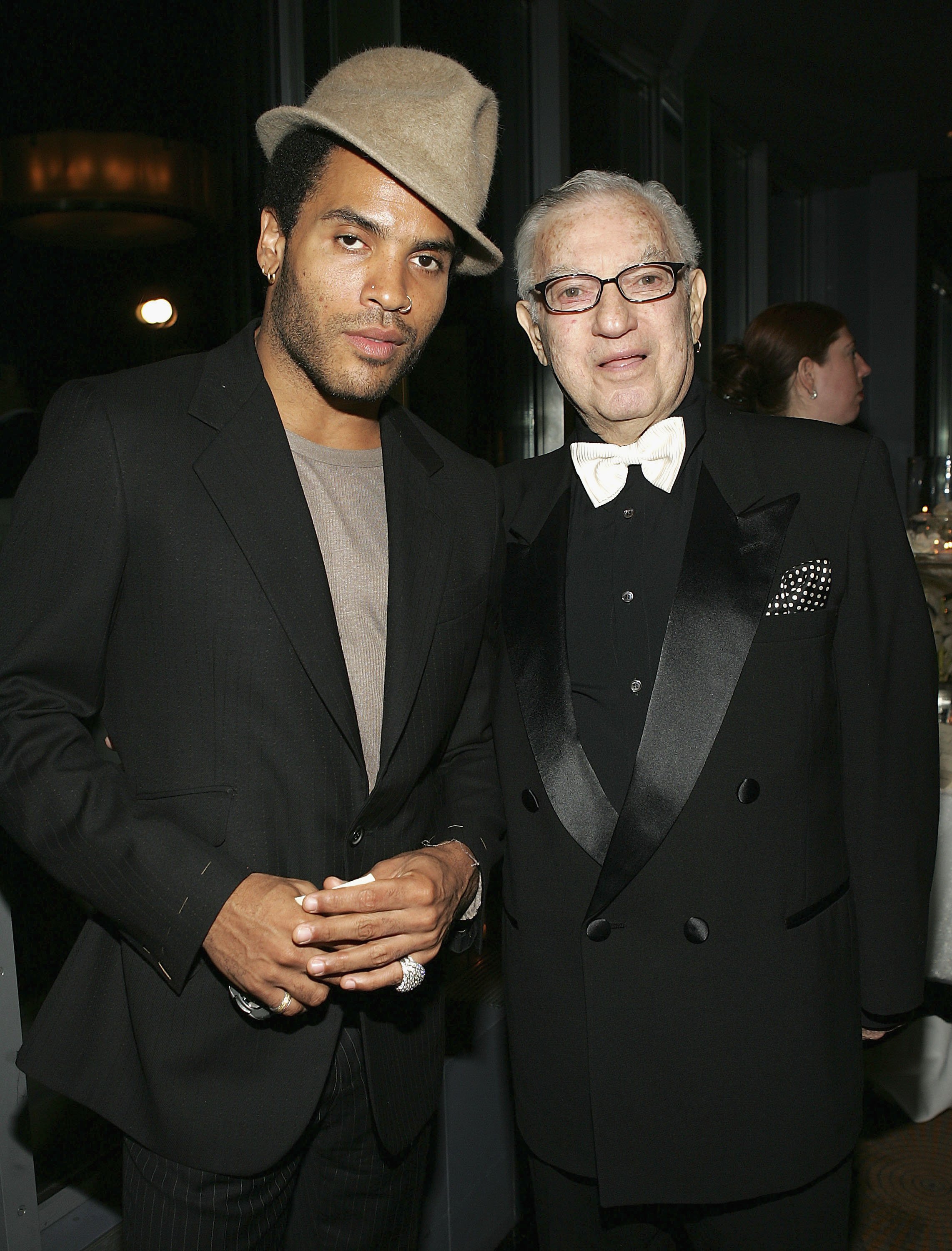 Musician Lenny Kravitz and his father Sy Kravitz at 80th birthday party for musician Bobby Short, in September, 2004 in New York City | Source: Getty Images
Sy Kravitz Was a Very Strict Father
In his biography "Love Rules," Lenny revealed that as a child, he was afraid of his father. Sy was a kind man, but when raising his son, he was what the musician described as 'hardcore.'
Perhaps due to his military background, Sy was strict and not very communicative, and it was to Roxie Lenny clung to for love and support. As he grew, Sy became more and more distant from his son, and Lenny would attribute leaving home at 15 to his father.
That distance increased when he and Roxie divorced over his infidelities. It would be many years, long after Roxie's premature death from breast cancer in 1995, that father and son made peace and reconciled their differences.
Lenny's Role in the Divorce
As Lenny Kravitz reportedly said: "My father loved my mother. My father just liked women." Lenny was to discover this about his father when he overheard Sy talking to another woman on the phone, saying:
"Baby, baby. I can't hide the last $50,000."
Lenny realized that his father was supporting a young mistress with his mother's money and immediately flew to the Bahamas to break the news to Roxie.
Roxie was devastated, but she revealed that Sy had been unfaithful right from the beginning of the marriage. Roxie frequently went to his girlfriend's home with little Lenny in her arms, rang the doorbell, and told Sy to come home. The new incident was the last straw.
Sy Kravitz's Words Impacted His Son's Life
The marriage was over, and Roxie sat down with her son and Sy and talked about the breakup. She then asked Sy if he had anything to add, anything to say to their son.
Sy's comment would leave indelible marks on his son's psyche and haunt him for the rest of his life. He said laconically:
Years later, Lenny would realize that his father was dealing with his traumas. Sy's father had also been unfaithful and deeply wounded his family. Sy repeated the destructive pattern, even though he loved his wife and son.
Tragically, he passed the seeds of that same destruction to his son, costing him his marriage to Lisa Bonet. The two were married for six years and allegedly divorced over Lenny's infidelity.
Sy and Lenny Kravitz's Relationship
Lenny, a confessed "mama's boy," reconciled with his father when Sy became gravely ill in 2005. Sy's illness finally allowed father and son to open up to one another. Lenny said:
"He (said he had) made mistakes, he wished it wasn't the way it was, he wished he could change it, but didn't know how. He just admitted it and it was beautiful."
The musician revealed that the last month of Sy's life was the best time they had spent together, allowing them to have the relationship for which Lenny had always longed.
Sixteen years after Sy's death, Lenny posted a sweet photo of himself and his father on Instagram and added the caption:
"I wish I had more time with you as I matured and as you softened. Nonetheless, we are always together."
Five years after Sy's death, he was remembered in the documentary "Sid Bernstein Presents..." in which he appeared. The documentary tells the story of Sid Bernstein, the music promoter who brought The Beatles to America and changed music history forever.
Please fill in your e-mail so we can share with you our top stories!