Fans Slam Teyana Taylor for Showing Too Much Skin at a Black Tie Event in a Sheer Dress and Underwear
Teyana Taylor has been receiving backlash from her fans for revealing too much skin at a black-tie party thrown in honor of her music manager Pierre Thomas. 
Teyana Taylor didn't quite get the reaction she was aiming for when she decided to turn up at her music manager's black-tie birthday party dressed in a sheer black dress coupled with matching lingerie.
The sheer outfit worn over a multi-strap bra was flawless; it melded to Taylor's toned body showcasing her washboard abdomen and curvy physique.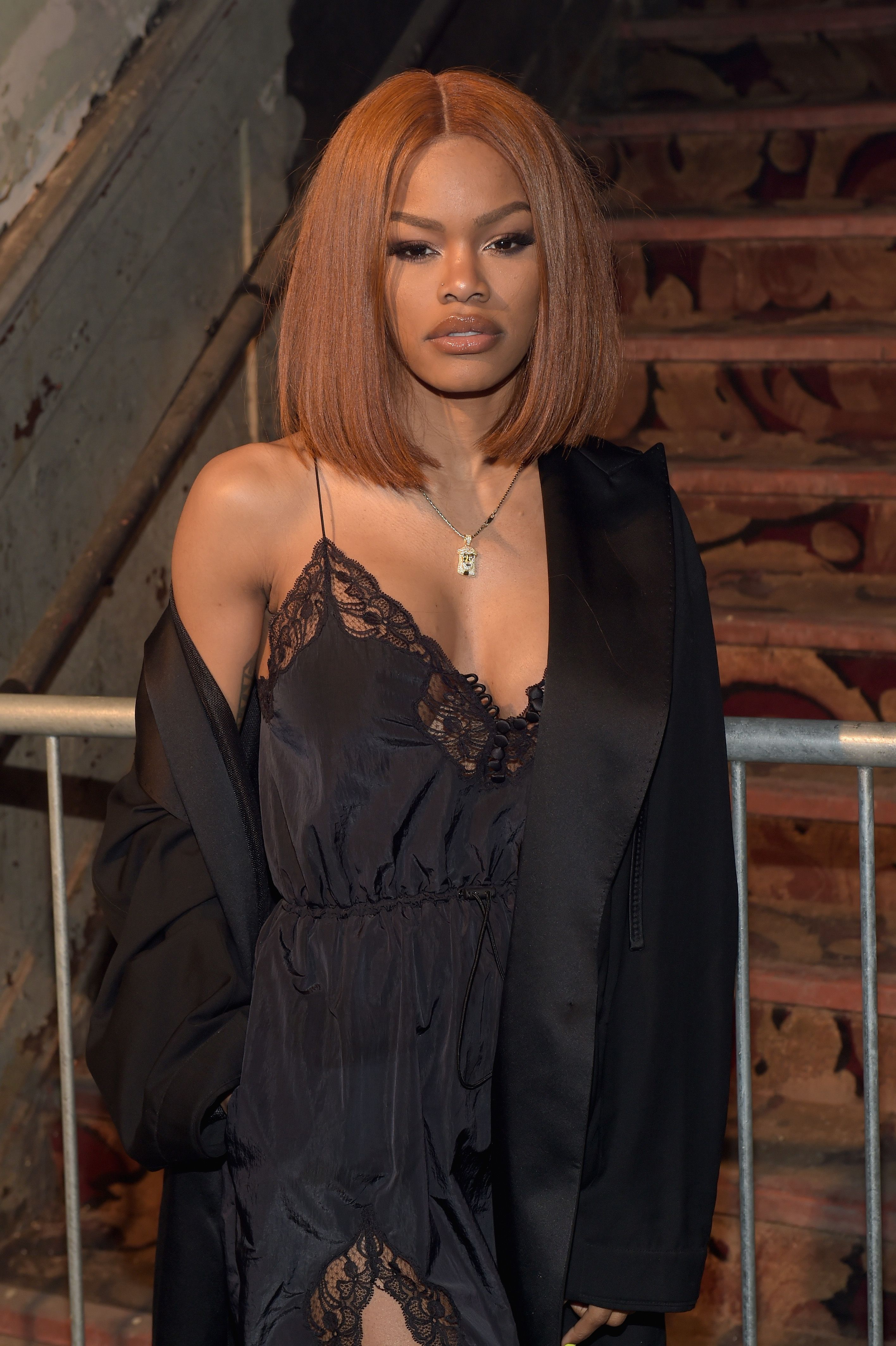 She looked incredibly attractive, fully glammed up for the event with dark smokey eye make-up and diamond hoop earrings. 
A video that captured the gorgeous singer strutting in was shared on the Instagram page of the news company, TheYBF, and netizens did not hesitate to lay into her. 
One fan wrote, "where are the women that can make a statement with clothes on" and several other netizens echoed the sentiment. Another said: "When did the definition of 'black tie' events change? Most of the ladies don't understand the meaning clearly."
Aside from Taylor, other celebrities in attendance included veteran rapper Diddy, hitmaker Lil Baby, the talented City Girls member JT, and an immaculately attired 2 Chainz. They all gathered to pose for a shot with the celebrant. 

Taylor's appearance at the star-studded birthday bash comes shortly after she revealed that she had no plans to birth any more children after the two she already shares with her hubby, professional basketball player Iman Shumpert.
She is most famous for her iconic performance on Kanye West's "Fade."
The two, who tied the knot in 2016, had their first child, a girl named Iman Jr., in 2015. They expanded their family again last September when they welcomed Rue— the genius baby that has been making attempts to talk at just three months old. 

In addition to expanding her family, Taylor has also, in recent years, been very active in taking her business ventures to new heights. Back in 2017, she launched her all-female production company and named it The Aunties. 
Its birth was reportedly a response to Taylor realizing that all the "production hands" on the set of the music videos, TV shows, and movies she had worked on were almost always exclusively all male.
She decided to do something about it, and thus, the production company was created. Aside from being a singer and entrepreneur, she is also famous as a dancer and model. 
As a dancer, she is most famous for her iconic performance on Kanye West's "Fade." What made it even more memorable for people was that she pulled off the perfect choreography just eight months after welcoming her first child with Shumpert. 
There was no hitch with the entire thing, and it made waves across the entertainment world. Nothing else has come close to this day.