Al Roker Is Awed by How Grown His Son Is as They Pose in Matching Blue Suits
Al Roker proudly dotes on his 18-year-old son Nicholas; he talked about how much his mini-me has grown in a cute snap he shared on Instagram.
CNN's weatherman Al Roker is a father to three grown-up kids. He shares the two youngest, Leila and Nicholas, with his ABC reporter wife Deborah Roberts, while his firstborn, Courtney, is from a former marriage to Alice Bell.
Nicholas is the baby of the house and the couple's only son; he is also a special needs child. Despite his peculiar nature, his family proudly talks about him in interviews.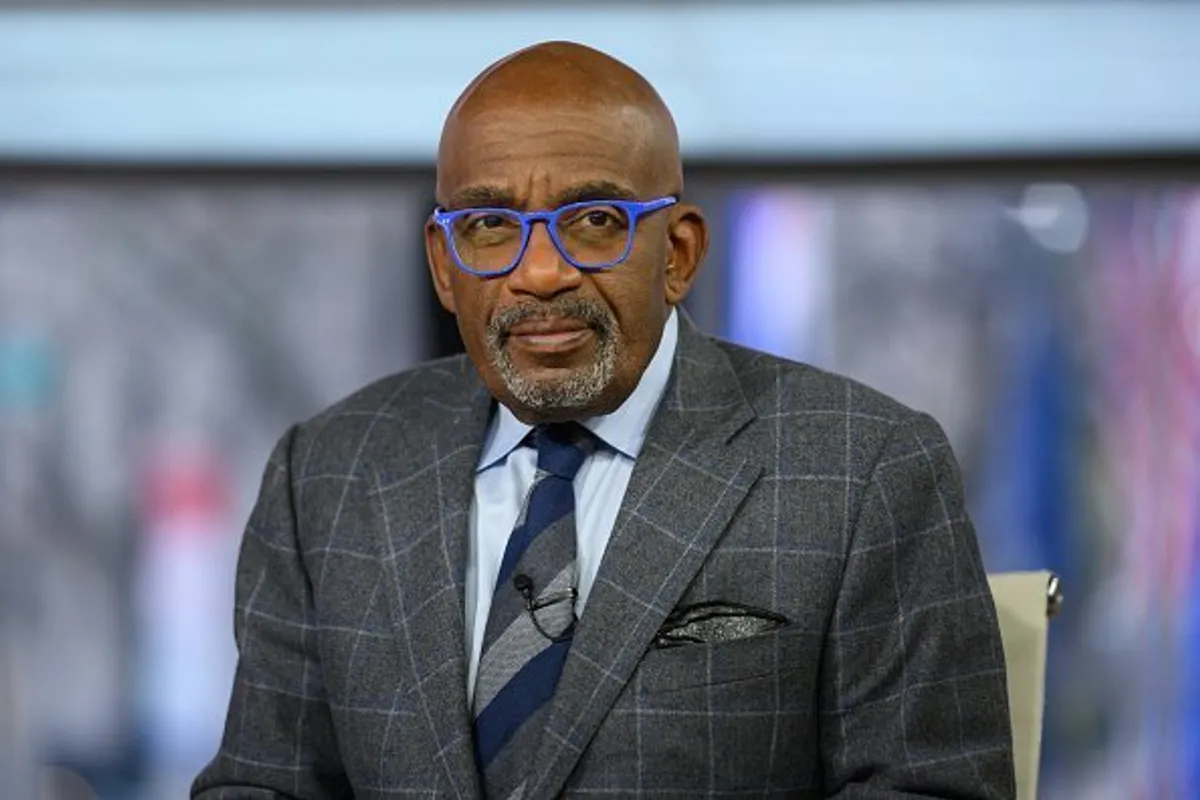 They also treat him like any normal kid; they have fun activities and family hangouts with the young man. A few hours ago, the father-of-three flaunted a father-and-son image online.
This post featured the pair in matching suits, with wide-eyed grins and even donning transparent glasses that framed their faces. Roker's doting words on the photo read:
"I cannot believe how grown my #babyboy is. So very proud of the young man...what a great brother and son he is."
It appeared that the duo were guests at Courtney's wedding to her fiancé Wesley Laga, and even though they had matching blue jackets and white shirts, Nicholas opted for a black tie while his dad worked with a blue one.
While speaking about their son's special needs, he admitted that it has not been easy.
At the end of the caption, the CNN newsman added that his son has some impressive dance moves that were displayed on the dance floor of the memorable event.
The day was crowned with the entire family throwing in their towel of immense support. Nicholas was not only a great dancer at the party, but he also assumed the role of a groomsman. Leila was not left out, as she was the bride's maid of honor.
The newlyweds' relationship received Roker's blessings from day one. Following the engagement announcement a year ago, Roker confirmed that Laga has a charming personality and confessed to being pleased about their relationship.
Roker is an excellent parent, and of course, he had the help of his wife when raising the kids. While speaking about their son's special needs, he admitted that it has not been easy.
Still, the undying love and Nicholas's sweet personality alongside the support from Roberts have made it worthwhile. However, Roker is still in the process of learning to be patient.
Being a dad to Nicholas has made Roker understand parental responsibilities better. During the quarantine period, the weatherman was able to spend more than enough time with family.  While speaking to a news outlet, he explained that being with his son was the "nicest part" of the holiday.
Roker and Roberts have been married for more than twenty years. As they continue to wax stronger in love, they also enjoy parenting their two kids who are still under their tutelage and try to influence other parents via their words and actions.