Stephen Curry's Wife Shows Her Stylish Look Posing in Milk-Colored Pants with Thin Black Belt
Ayesha Curry's high-class free-style fashion is reflected in her passion for cooking, a source of endless love that she returns to over and over again. 
In a recent Instagram post, Stephen Curry's wife, the stunning Ayesha Curry, stepped out in style. She looked gently feminine posing in milk-colored pants combined with a black belt. 
Her ensemble cascaded along with her, the whole outfit creating for a tomboy meets angel juxtaposition. Generally white, the whole attire was finished by the dark belt, heels, cool sunglasses, and handbag.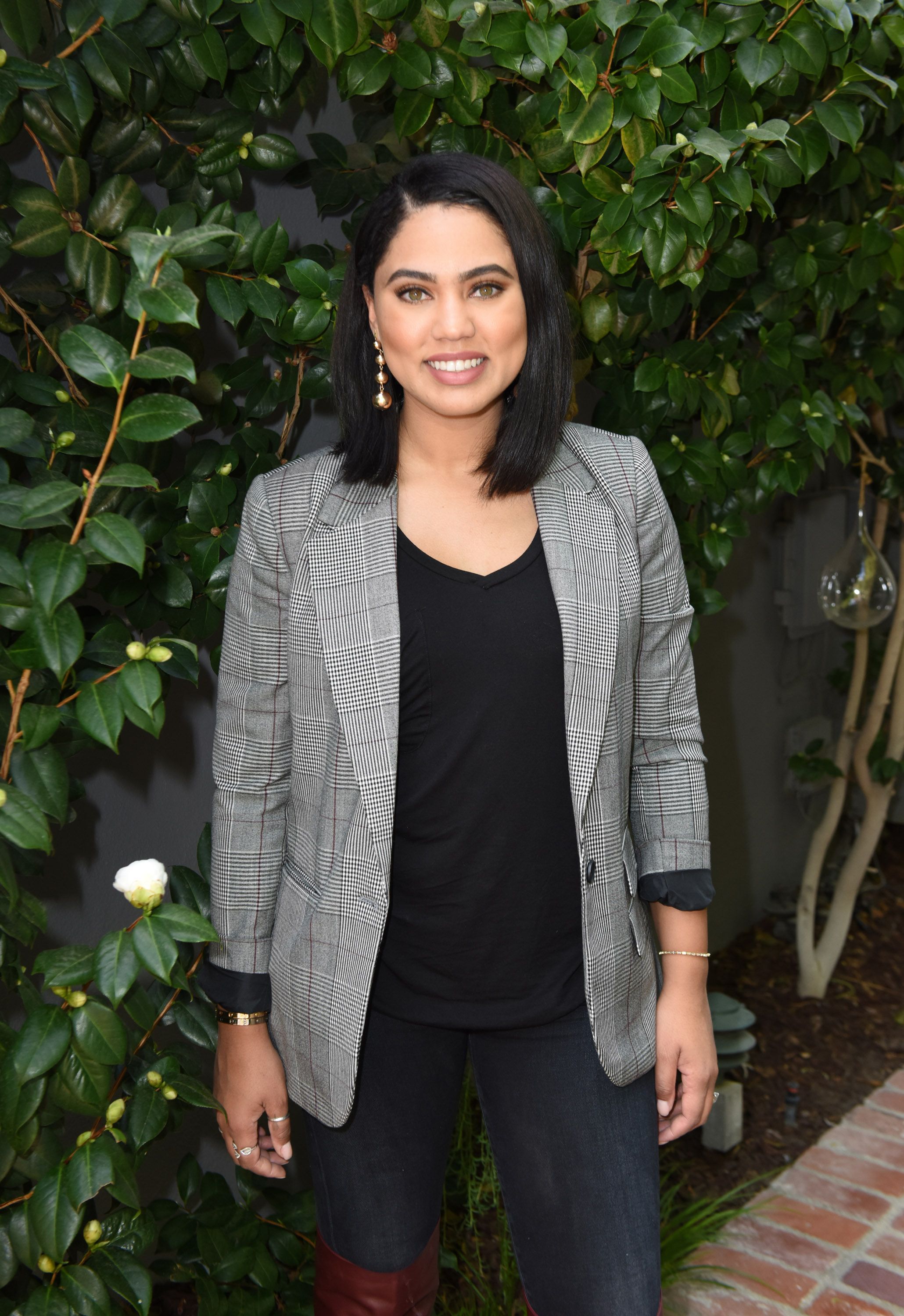 Her demeanor echoed the casual yet glam look of her outfit as she strolled gracefully on the pavement in the post's first shot. Her followers loved it, one of them commenting: 
"😍😍😍😍🔥🔥🔥🔥🔥Beautiful Queen!!!"
She wore a white shirt with a silky light jacket on top that flowed down to her derrière. Her hair was tied up in a sleek and elegant black bun.
Golden loop earrings dangled and shimmered in the sun which illuminated her shades of clothing. This gave off a free-spirited ambiance with a touch of class. 
She launched Eat.Learn.Play. with the intention of feeding children who live in low-income areas. 
Ayesha looked glamorous as she climbed onto the airplane in the second picture. The airliner filled up the scenery along with the blue sky, enhancing that upper-class Bohemian look.
Once again, Ayesha proves that she is fashion-forward donning an orange dress in a romantic photo with Stephen. The ensemble once again repeated the lavish beatnik expression. 
Its sleeves moved downwards past the edge of her breasts, giving viewers a glimpse of her cleavage. She and Stephen laughed among the yellow sunflowers, a liberating and warm essence echoing from the shot. 
Ayesha is much more than an NBA wife, acting as a television host and an entrepreneur. Mostly known for being a cooking television personality, she opened up about her love for the art of cooking saying: 
"I've just fallen in love with food and cooking time and time again. I love it."
Ayesha pegs food as her love language. The creative explains that it's through cooking that she shows her affection for all her loved ones. 
Ayesha also works to feed those who can't feed themselves. She launched Eat.Learn.Play. with the intention of feeding children who live in low-income areas. 
When prodded about how she manages to hold it all together, all Ayesha had to say was "grace."She admits she isn't perfect and, like everyone else, she is just doing her best.