Ciara Grabs Attention Wearing Two Hair Buns in a Long Checkered Shirt & Heavy White Boots
Singer, mom, and businesswoman Ciara grabbed the attention of fans and lovers when she shared pictures of herself rocking a long checkered shirt with heavy boots.
When it comes to fashion, Ciara always has things on lockdown. From dresses to skirts and shirts, the sensational singer knows how to turn up fashion-wise for any event.
The mom-of-three recently showed that she has all it takes to grab and keep the attention of fans when she shared pictures of herself in a long checkered shirt and her cute hair buns.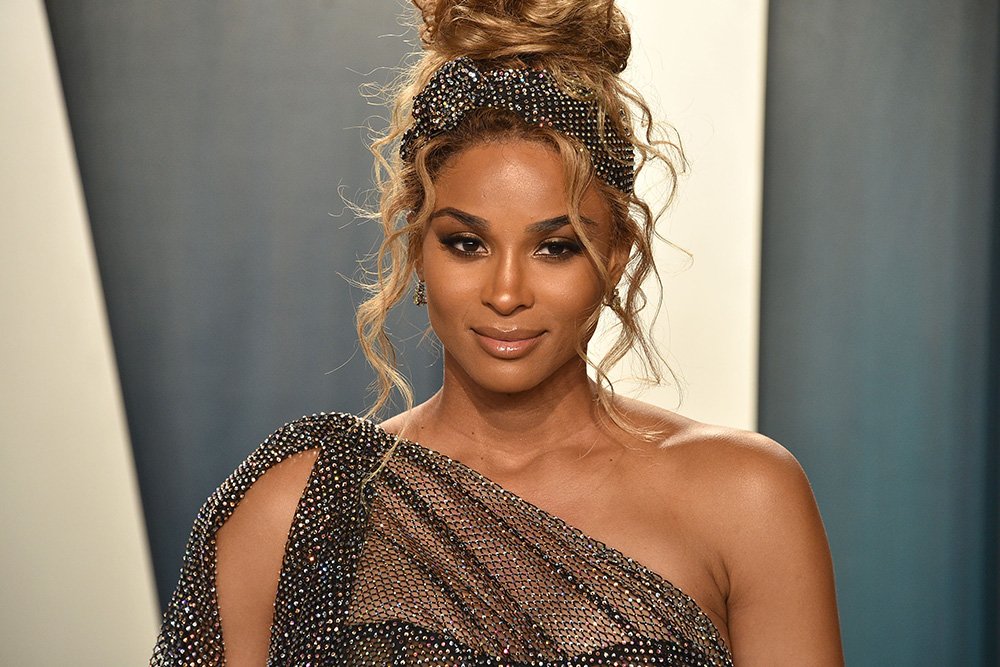 The first image showed Ciara standing in a walkway with one hand behind her and another at her side. She had on a long checkered shirt that reached her knees and combined it with all-black inner wear consisting of a top and leather pants.
To cap off the look, the "Level Up" singer wore a pair of heavy white boots that reached her mid-shin and packed her hair in twin buns. She accessorized the outfit with shaped sunglasses, a silver neck chain that matched her silver earrings, and a white finger band.
The second post was similar to the first, except that this time, she was standing in front of a flowery background. Ciara had another checkered shirt tied around her waist.
Ciara expressed that she loves to experiment with her wardrobe and choice of dressing.
The post had over 140,000 likes and thousands of comments from fans and lovers of the superstar. Many could not help but express their undying love for the singer and her looks.
Over the years, Ciara's style has been consistent as she easily switches things up. From rocking long gowns on the red carpet to casual joggers and a tee when running around, her sense of style is evident.
The 35-year-old once revealed she loved to wear things that are cool to her. She added that it does not have to be a high-end designer but whatever catches her eye.
Aside from going for cool outfits, Ciara expressed that she loves to experiment with her wardrobe and choice of dressing from time to time and also wearing clothes from her designer friends.
When she is not a fashion icon, Ciara is kicking up at home being a mother to her three adorable children. She has a son, Future Zahir, whom she welcomed with her ex-fiance, Future, the rapper. 
She also has two children with her husband, Russell Wilson. They are parents to a daughter, Sienna Princess, and a son, Win Harrison, whom they welcomed last year during the pandemic.
For Ciara, one thing that has helped her stay grounded aside from her career is having a loving husband and supportive family who are always there whenever she needs them.