Ziona Chana, Believed to Be the Head of 'World's Largest Family,' Dies at 76 – Inside His Life
Ziona Chana, best known as the world's largest head of the family, has passed on. Chana has fascinated the rest of the globe with his big brood and many wives.
Zoramthanga, an Indian politician who is the Chief Minister of Mizoram, announced the news of Ziona Chana's passing on Twitter writing:
"With a heavy heart, #Mizoram bid farewell to Mr. Ziona (76), believed to head the world's largest family, with 38 wives and 89 children."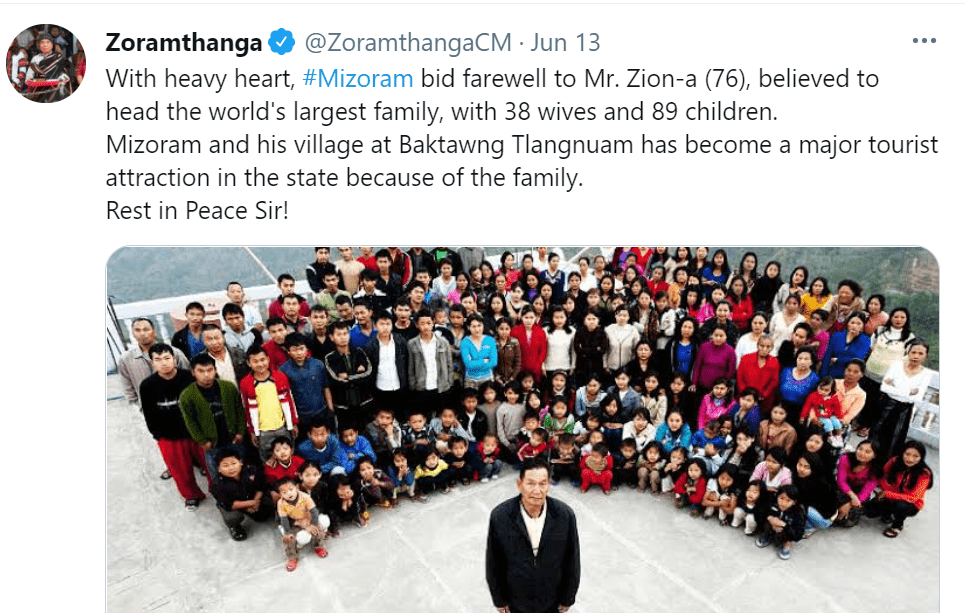 Mizoram and his village at Baktawng Tlangnuam have become a major tourist attraction in the state because of the family; he wrote, adding Chana should rest in peace.
Zoramthanga shared a family photo of the now deceased with all of his children and wives and with him standing front and center for the iconic picture.
Chana died on Sunday, June 13, leaving behind his wives and kids, including 36 grandchildren. He reportedly suffered from diabetes and hypertension.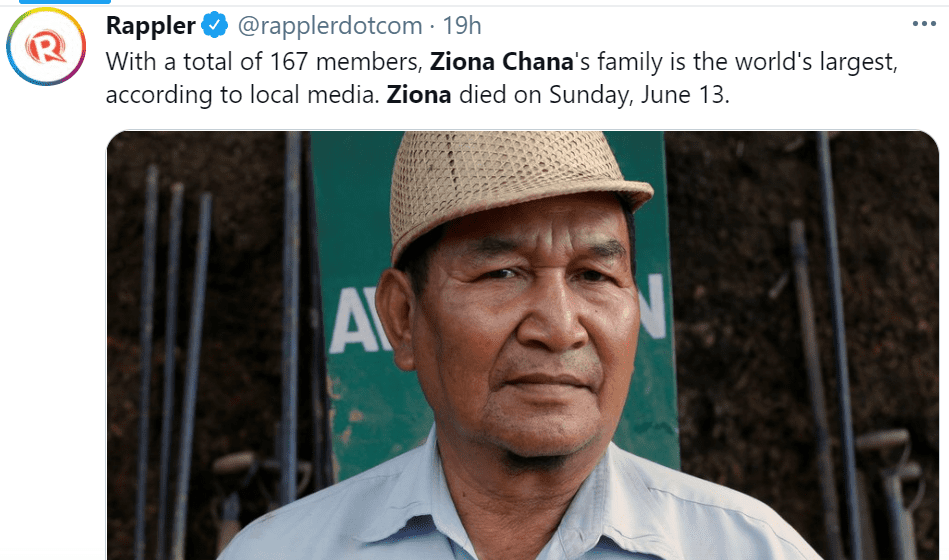 Doctors revealed that his condition worsened at home in his village. He was admitted to the hospital that Sunday evening, where he was declared deceased upon arrival.
The former construction worker, whose youngest child is only five years old, had family members of up to 181, and he regarded it as a blessing.
"I consider myself a lucky man to be the husband of 39 women and head of the world's largest family," he said. Chana's family lives in a 100 room a four-story house run with military precision.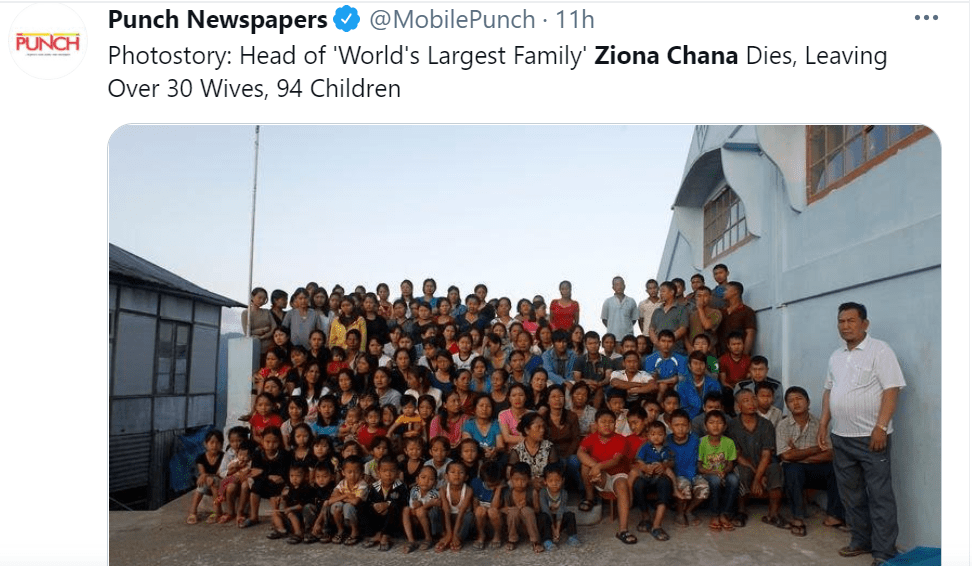 In 2011, the Daily Mail reported the family is organized with military discipline. Their votes also come in handy as Chana revealed in 2014 that his family is in demand for votes during every election.
Apart from Chana and his family, CBC once reported about Barry Stevens, who uncovered another man's identity whose sperm was used to conceive him. Stevens later discovered the same donor had sired some 600 children.