Biggie Smalls Wed Faith Evans after 8 Days and Had Many Affairs during Marriage — Inside Their Love Story
Although he lived a short life, the late rapper Notorious B.I.G. left a great legacy after his death. One of the beautiful aspects of his life was his marriage to Faith Evans.
It has been over two decades since rapper Biggie Smalls, also known as the Notorious B.I.G., died. However, his name and memory remain etched in the hearts of those who bore witness to his lyrical genius.
Though Biggie Smalls lived a short life, he achieved so much with his music and exploits while he was alive. One of the most remarkable things about his life was his marriage to R&B singer Faith Evans.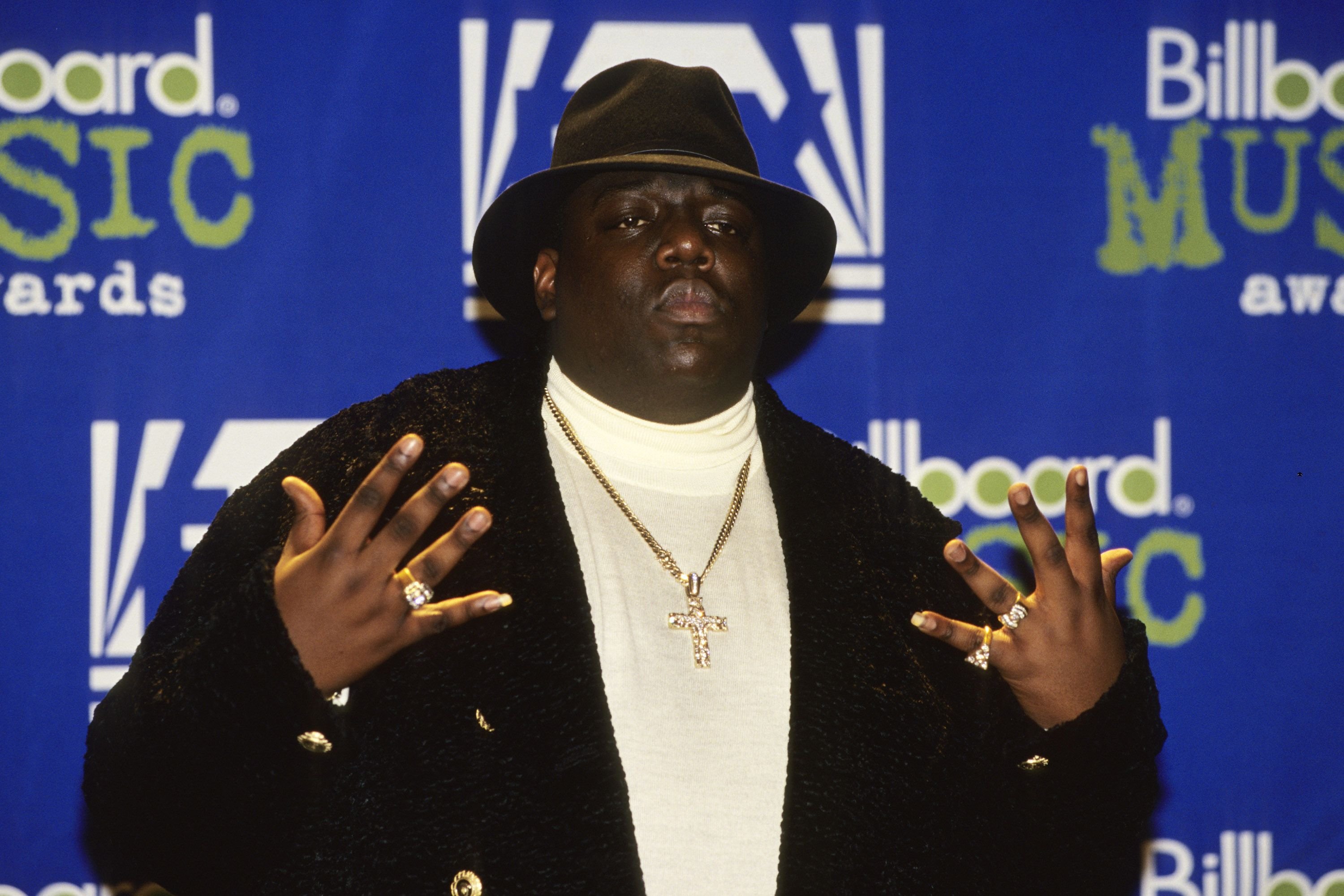 Biggie Smalls and Evans got married in 1994. They separated before his death in 1997 following his multiple affairs. 
MARRIAGE TO BIGGIE SMALLS
In a Vibe Magazine article, "Chronicle Of A Death Foretold," Cheo Hodari Coker narrated Biggie's views about his marriage to Evans. 
The late rapper revealed how he hung around with different women when he started his music hustle. However, Evans was different from all the girls he met and talked to him in a way no one else did. 
He was also smitten by her eyes when they met. There and then, he told her she was the type of woman he would marry. She answered, "Why don't you?" They married on August 4, 1994, eight days after their first meeting. 
TROUBLES IN THEIR MARRIAGE
Coker revealed he met Biggie almost three years after his marriage to Evans. At the time, they were having issues; they had been involved in a messy separation that became public knowledge through the press. 
In addition to that, there were rumors that Evans had slept with Tupac Shakur, Biggie's supposed rap rival from the West Coast. Biggie was also having an affair with Lil Kim. Hence, there was so much for the press to feed on. 
BIGGIE CLEARED THE AIR
Biggie cleared up all the rumors and misinformation in his chat with Coker. He reflected on his marriage with Evans and admitted that they were spontaneous and should have gotten to know each other better before marrying. 
However, Biggie said they would always be friends and that he loved her. At the time, he and Evans had already welcomed their son, C.J. Wallace, and the late rapper said they would always love him. He also expressed hope of them getting back in the future. 
Biggie further shed light on the rumors that Faith and Tupac slept with each other. He said he asked her about it, and she denied it. He explained that he could not ask Tupac about it but had to be a grown-up about the situation. 
Biggie also said that if she did such a thing, she would never do so again, and he could not hate on anybody for something like that as that was not his nature.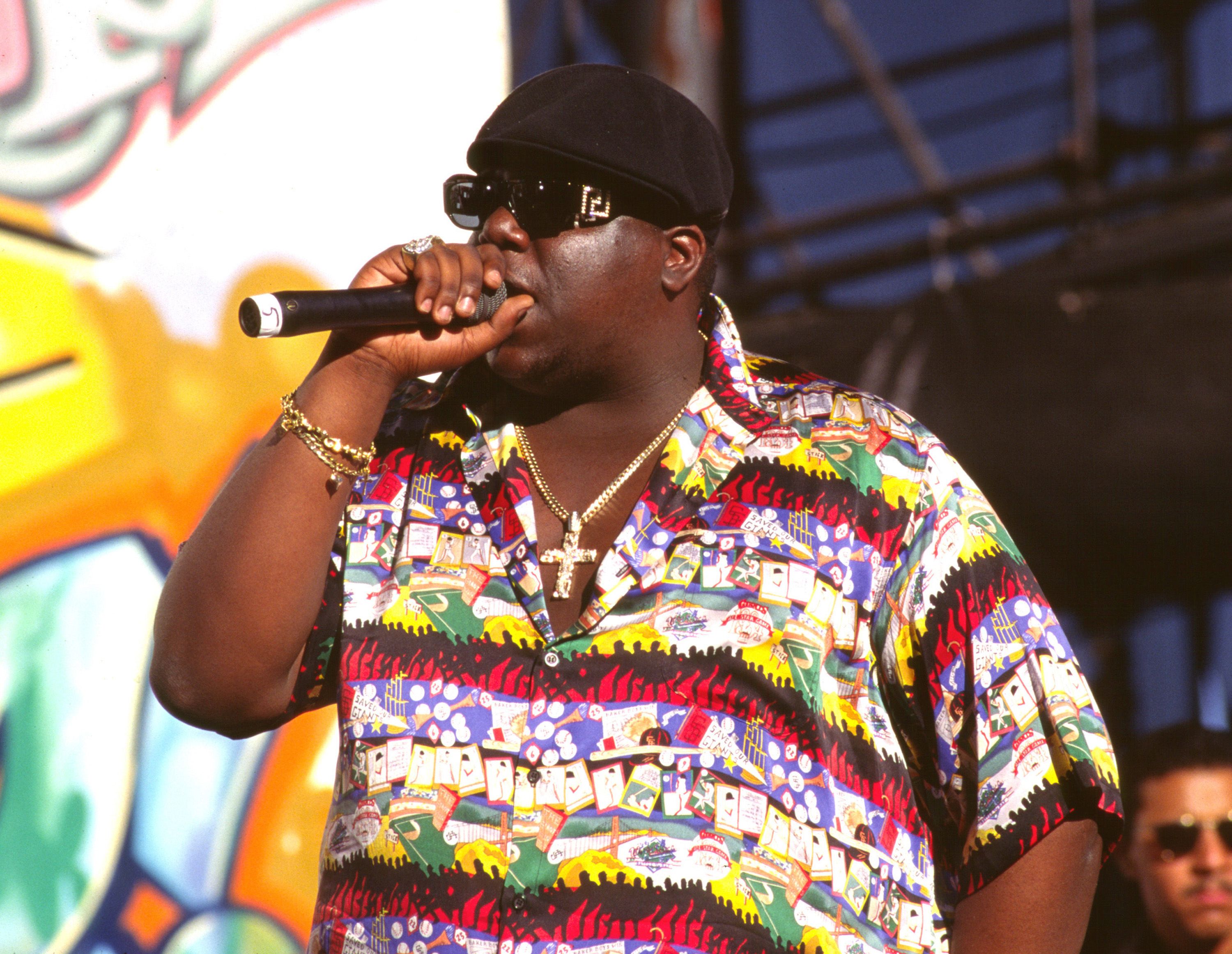 LIL KIM AND BIGGIE'S AFFAIR
In 2014, Evans sat down with VladTV and spoke about her marriage to Biggie. She also spoke about his affair with Lil Kim; Evans revealed that her late husband and the latter had their affair for at least a year and a half without her noticing. 
She explained that she was not focused on Lil Kim but had issues with Biggie's affairs with women in general. Evans claimed she was shocked about the affair; however, Lil Kim was not the first person Biggie was messing around with. 
BIGGIE SMALLS' DEATH
Biggie was present at the 11th Annual Soul Train Music Awards on March 8, 1997. That night, he presented an award to Toni Braxton. Following the awards, he attended an after-party Vibe and Qwest Records hosted at the Petersen Automotive Museum. 
In a 1999 Ebony interview, Evans said she was trying to live her life after Biggie's death and could not get caught up in the past.
Many celebrities attended the party. However, the party was cut short after the fire department shut it down due to overcrowding. Biggie left the venue with his entourage. 
They left in two GMC Suburbans and were heading to his hotel. Biggie sat in the front passenger seat along with his associates. At about 12:45 am on March 9, 1997, his vehicle stopped at a red light a few yards from the party venue. 
A black Chevy Impala pulled up alongside their vehicle. The Impala's driver pulled out a gun and shot Biggie multiple times. He was rushed to Cedars-Sinai Medical Center, where he died at about 1:15 am. 
While chatting with T.V. One, Evans recalled the last time she saw Biggie and their interaction on the night he died. She said she was at the party, and he said hi to her before leaving. 
She recalled how she reacted after hearing about his death and rushed to the hospital, wanting to see him despite being told he was dead. 
To date, there are questions about the identity of Biggie's murderer or those behind it. Theories suggest he was killed by West Coast gangs in retaliation for Tupac's death. However, evidence proving the multiple theories surrounding his killers remain elusive. 
In a reported interview in 2017, two decades after his untimely demise, Evans remembered Biggie's memory and said she and her late husband's mom sort of feel like they know what happened regarding his death. 
BIGGIE'S LEGACY
Faith Evans and Biggie might not have enjoyed the best of times in their marriage, but it led to the birth of the late rapper's only son, C.J. Biggie also had a daughter, T'yanna Wallace, who he welcomed in 1993 and shared with his longtime girlfriend Jan Jackson. 
Biggie Smalls' kids have strived to keep their father's legacy burning and own multiple businesses. In a chat with Variety, C.J., who portrayed a younger version of his father in the biopic "Notorious," spoke about his father's induction into the Rock and Roll Hall of Fame. 
He said Biggie should have been inducted the same year as Tupac, as it would have been crazy if that had happened. He further said his father's induction cemented his place in music history.
Biggie's family is also doing well to manage his legacy after his death. His mom, Violetta Wallace, is keen on not doing anything to tarnish his image. Together with her team, which also includes Evans, they continue to make moves that ensure Biggie's name never dies. 
LIL KIM AND EVANS' RELATIONSHIP 
Due to their connection with Biggie, rumors were rife that Evans and Lil Kim were not on good terms with each other. However, both women seem to have put the past behind them and moved on with their lives. 
In September 2019, they met during the Notorious B.I.G.'s "Ready to Die" album mural unveiling in New York and seemed united as they hugged and spoke to each other. 
Evans further shocked the audience when she announced she and Lil Kim would be doing a tour together. That announcement pleased many fans, who were happy to see them on good terms. 
Lil Kim and Faith Evans squash Biggie beef for Bad Boy Reunion Tour https://t.co/rdZKrJ1Db0 pic.twitter.com/z9CiAIph3x

— XXL Magazine (@XXL) May 18, 2016
Lil Kim and Evans' characters have also featured in several films and documentary series about Biggie. However, some of those portrayals have not pleased them. 
In August 2020, Lil Kim expressed her displeasure about her portrayal in "Notorious" and said she hated the movie because it was like a spoof.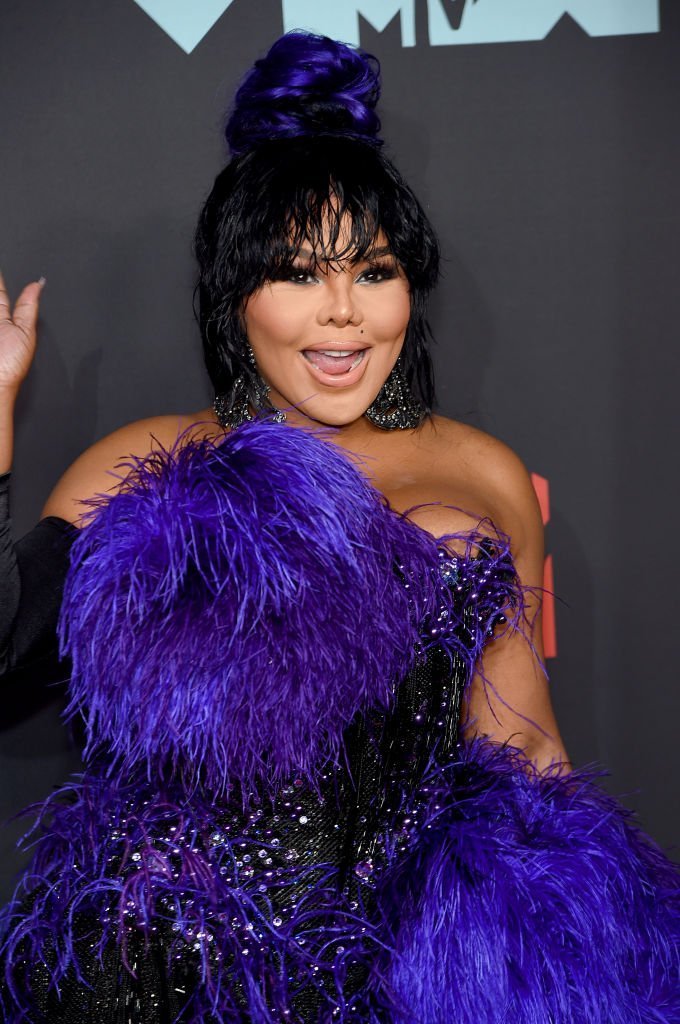 Evans also spoke to Page Six about an upcoming Lifetime documentary about her relationship with Biggie. She revealed she was duped into participating in the documentary. She also said: 
"I feel upset that I'm attached to it. I was told that it would be a positive piece with a little more of my personal background."
Evans further added that she was beyond the past. She added that there was no need to open old wounds, damage repaired relationships, or soil her late husband's legacy.
AFTER BIGGIE'S DEATH
Before Biggie's death, Evans was hanging out with record company executive Todd Russaw. After she and Biggie separated, she started dating Russaw and became pregnant after her late husband's death. 
Russaw and Evans had their first son Joshua on June 10, 1998. They also tied the knot in the summer of 1998 and welcomed their second son Ryder on March 22, 2007. 
Like Biggie, Evans also has a daughter, Chyna Tahjere Griffin, who she gave birth to on April 1, 1993, and shares with music producer Kiyamma Griffin. Hence Faith Evans' kids are sons, C.J., Joshua, and Ryder, and daughter, Chyna.
In a 1999 Ebony interview, Evans said she was trying to live her life after Biggie's death and could not get caught up in the past.
She said her life did not stop with the end of her and Biggie's relationship but that he would always be a part of her life. The singer further said that she had to live her life for the present and the future. 
Evans' marriage with Russaw ended in divorce in 2011. Stevie J, an American D.J. and record producer, became Faith Evans' spouse in 2018 after they tied the knot.