Whitney Rose Is Already a Grandmother at 34 — Everything to Know about the RHOSLC Star
Although "Real Housewives of Salt Lake City" star Whitney Rose is in her mid-30s, she's already a grandmother. Her relationship with her husband was frowned upon but is one of a kind.
Whitney, born into the Mormon Church and self-described as part of "Mormon royalty," is currently married to Justin Rose, her former boss at Nu Skin Enterprises. 
They met in 2009 when she began working in the company. It is important to point out that she was 23 years old, and he was 41 when they first met.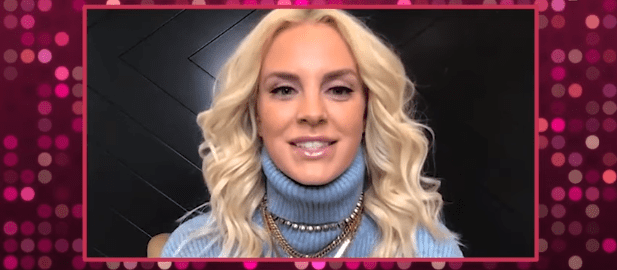 Given the circumstances, most people would have avoided any romantic relationship, especially because Whitney and Justin were married to other people. Still, they began an affair. 
Shortly after Justin and Whitney began dating, they left their respective spouses. Nothing much is known about Whitney Rose's ex-husband, but nothing ties them together as they didn't have children.
When Whitney discovered she was expecting her first child with Justin, they tied the knot. Unfortunately, their relationship was frowned upon by the Mormons, which made her leave the Church of her own will – she was "unofficially excommunicated." 
If that wasn't enough, her family didn't like that she threw away their legacy in the Mormon Church for love, so Whitney and Justin's marriage negatively impacted her relationship with her family.
Whitney Rose and her husband tied the knot over a decade ago. Since then, she has already made amends with some members of her family.
[Whitney] described her grandkids as "the cutest things."
She admitted to being "resentful and happy" about her family's will to reconnect with her but also wondered why it took them so long. She doesn't regret her decision, though.
At the moment, Justin and Whitney Rose have two kids, daughter Bobbi and son Brooks. The TV personality once said her daughter likes to appear on "RHOSLC" as she thinks she's the star. On the other hand, Brooks "hates everything about it." 
Apart from Bobbi and Brooks, Whitney has three more step-children from Justin's previous relationship. In December 2020, Whitney revealed she'd just become a step-grandmother at just 34 years old. 
She explained that her stepson married the mother of twin boys and even described her grandkids as "the cutest things." Whitney Rose also said she wished "RHOSLC" fans could see more of her family in future seasons.