HGTV Star Erin Napier Shares Sweet Pic of Sleeping Husband Ben Napier Snuggling Up Daughter Mae
Actress Erin Napier recently took to her Instagram to share an adorable picture of her sleeping husband Ben Napier cuddling their newborn daughter Mae, and they looked cute!
"Home Town" hosts Ben and Erin Napier recently welcomed their second daughter, Mae, and are enjoying some time at home with their newborn and three-year-old daughter, Helen.
Proud mom Erin shared a lovely photo of a sleeping Ben on daddy duties as he snuggled up to their daughter Mae. she captioned the post, "Helen used to be this little."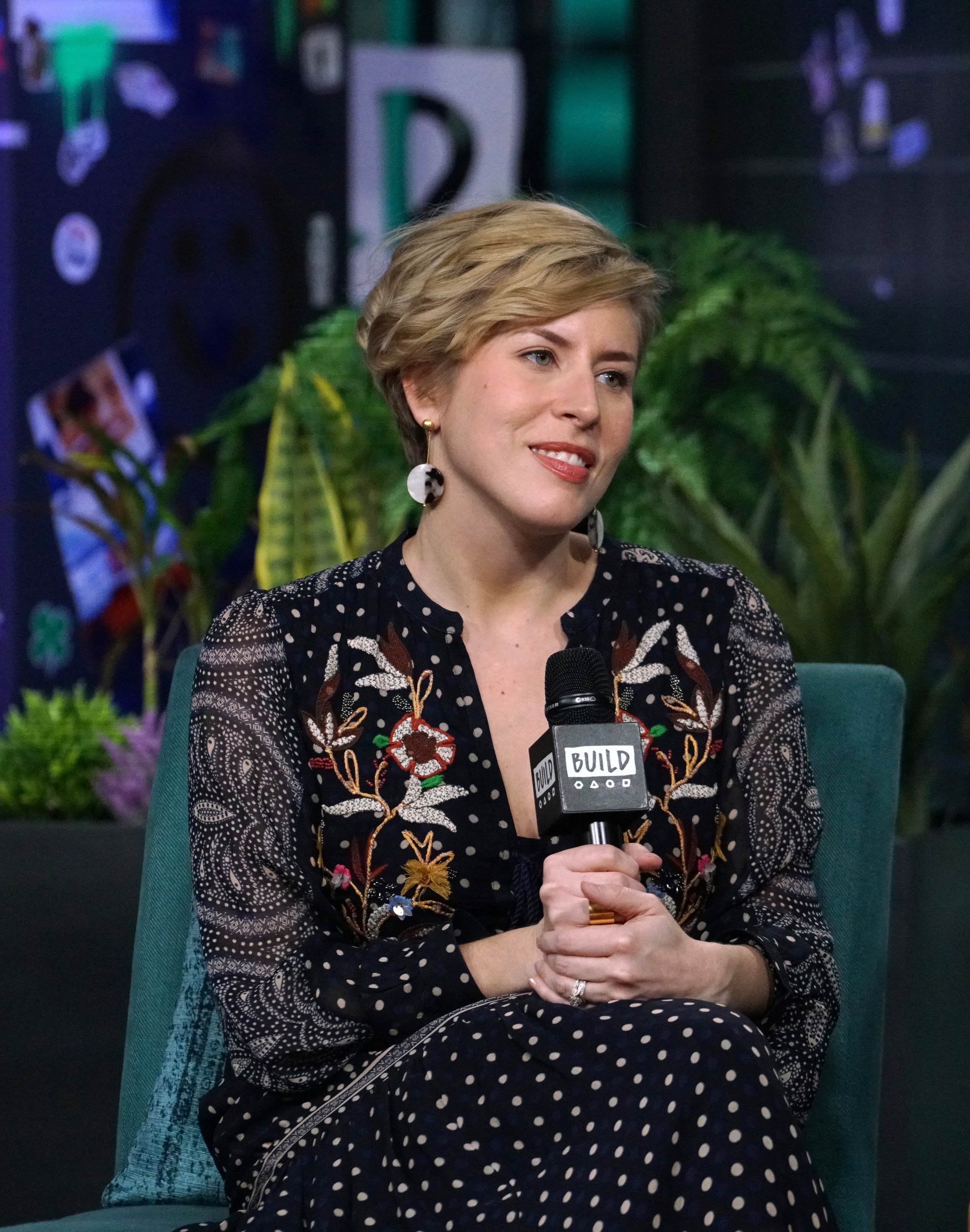 Ben is known for being a supportive dad and sharing a special bond with their first daughter Helen who they welcomed in 2018. The growing family seems to be enjoying their newfound fun in their home in Laurel, Mississippi.
In the post's comment section, Erin's fans were quick to chime in with their love for the doting dad and his excellent parenting skills. Over a thousand fans reacted to the post.
One fan sweetly gushed over the Napiers, calling them a beautiful family, while a second remarked that the picture was heartwarming, especially seeing Ben attentive to his little one.
Last month, the couple shared a series of lovely pictures on their Instagram to announce the birth of their daughter Mae. In their caption, the duo expressed their joy of seeing their two daughters share a close bond.
Erin was bold enough to show some imperfections.
Erin and Ben tied the knot in 2008 and have remained a close pair. Their home renovation show "Home Town" started in 2016 and has since become a hit among viewers.
The couple kept their pregnancy a secret and only revealed that they were expecting a newborn a few weeks before her arrival. In a post she wrote in April, Erin noted that she kept the news with close friends and family.
Most fans know Erin to be one of the few celebrities who love keeping it real and humble and look forward to seeing her share her life stories on her social media.
Last month, fans praised the mother of two for her honesty after Erin stunned them with a photo of her home. Despite being known for creating perfect homes, Erin was bold enough to show some imperfections.
Fans hailed Erin for her messiness rather than criticize her. Some noted that the picture showed how true she was, with one fan thanking her for her simplicity.
Erin and Ben run one of the most successful renovation shows, but the couple noted that they want their show to mirror more than their designs. They want it to reflect their love story.