Suge Knight's Granddaughter Shows Her Little Braids Posing in a Yellow T-Shirt in a Close-up Pic
Death Row Records Suge Knight has an adorable granddaughter from his son Suge Jacob, and in a recent picture shared by her father, the tot looked adorable in a yellow T-shirt.
The love between a parent and a child is something beautiful to witness, and even though there might be some issues down the line, it does not take away from the love.
Suge Knight's son, Suge Jacob, recently shared a picture of his daughter on his Instagram storytelling his fans and followers just how much she meant to him.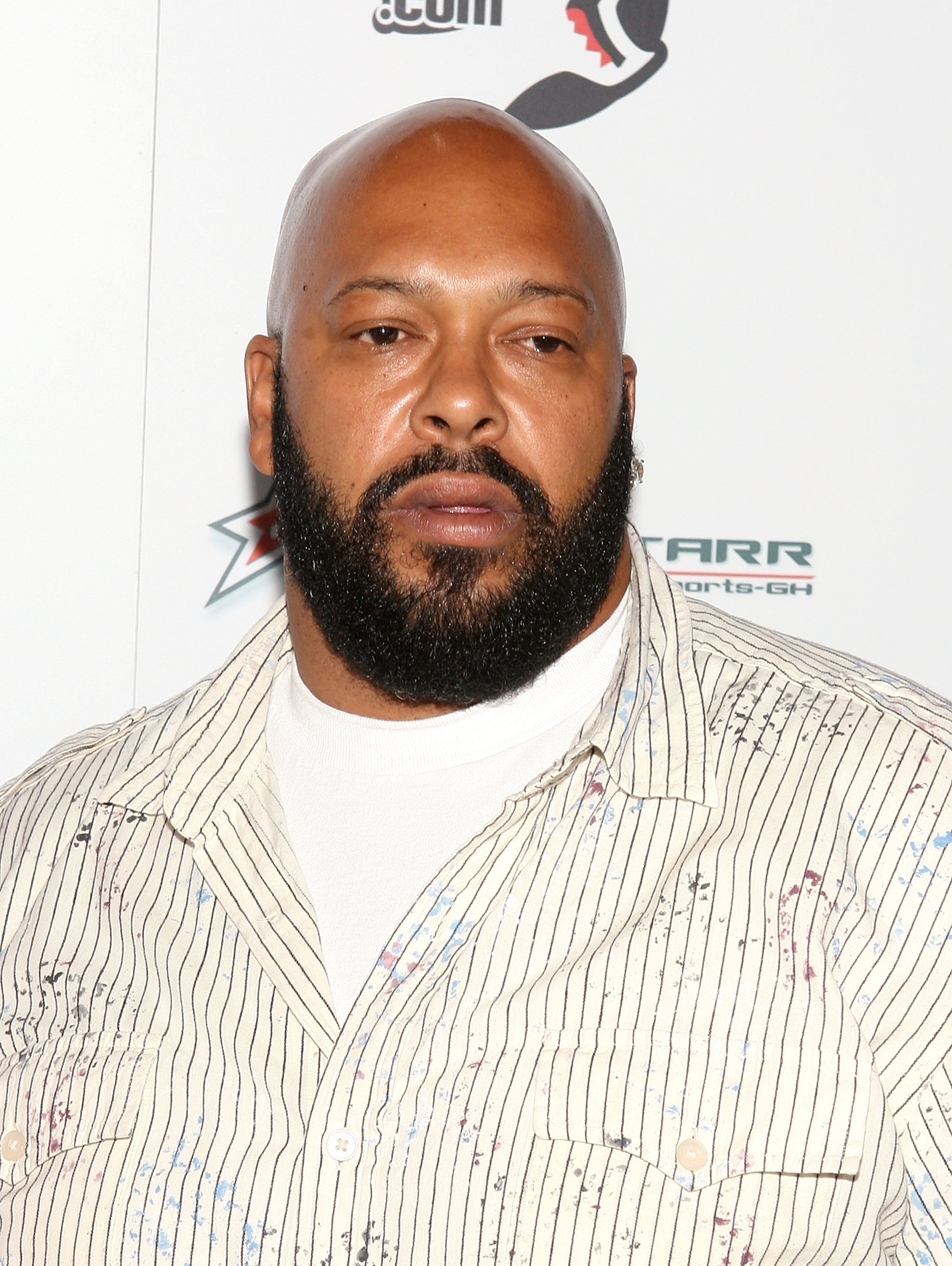 The image showed the tot wearing a yellow T-shirt that had a sunshine smiley drawn on it. She paired the top with what looked to be white trousers.
The shot, which was an up-close one, showed the little girl looking down at something as her dad took the picture from the side. Her little braids were sitting curly and pretty atop her head. On the picture, Suge Jacob wrote:
"My World."
Suge Jacob shared the picture with his over 220,000 followers, and this is not the first time she is gracing his social media feed as his page is littered with pictures of himself and his little girl hanging out and having a good time.
Although growing up, the relationship between Suge Jacob and his father was almost non-existent as Knight was not always around, in recent times, things have been better.
Suge Jacob is also close to his grandmother, who was sentenced to life in prison without the possibility of parole.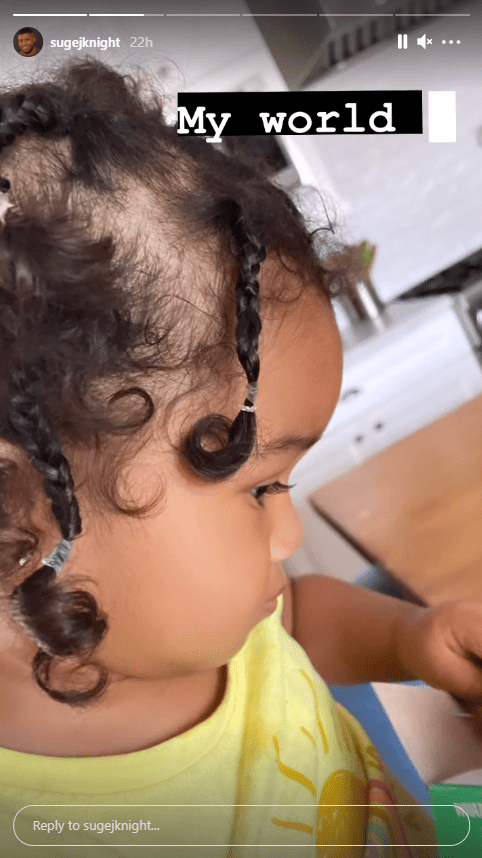 Unlike the complicated relationship he had with his dad, Suge Jacob is especially close to his mother, Stormey Ramdhan, who single-handedly raised him and his young brother, Sosa.
Ramdhan revealed that Knight was not always available for his children as he ran a record company and was busy being a hip-hop mogul, which did not afford him the required time.
Despite the estranged relationship growing up, Suge Jacob and his father have been able to work on their relationship such that despite Knight's incarceration, he and his son are now close.
Suge Jacob revealed how close he was to his dad when he featured on VH1's reality show "Love and Listing," which followed his journey into the world of real estate and his rise as a real estate agent.
In one of the episodes, Suge Jacob was on the phone with his father who was encouraging him to keep his head up and be the best real estate agent there could ever be by believing in himself.
The real estate agent admitted that although he and Knight had their differences, he had come to respect him and his strong business acumen as it has helped him.
Aside from his incarcerated father, Suge Jacob is also close to his grandmother, who was sentenced to life in prison without the possibility of parole for the death of her ex-husband. Through the years, she has maintained her innocence, and Suge Jacob stands firmly with her.