Los Angeles Man Accused of Stealing Rare Lemur from San Francisco Zoo
Maki, the ring-tailed lemur, went missing in October from the San Francisco Zoo and was found soon after disappearing. This month his kidnapper was charged for the theft. 
The FBI San Francisco Zoo shared on Twitter that Cory John McGilloway was charged for the theft of Maki, a 21-year-old lemur, who was taken from the San Francisco Zoo in October 2020.
According to the FBI's San Francisco office's tweet, McGilloway was arraigned on Monday for "a violation of the Endangered Species Act." He was charged with one misdemeanor count for the violation.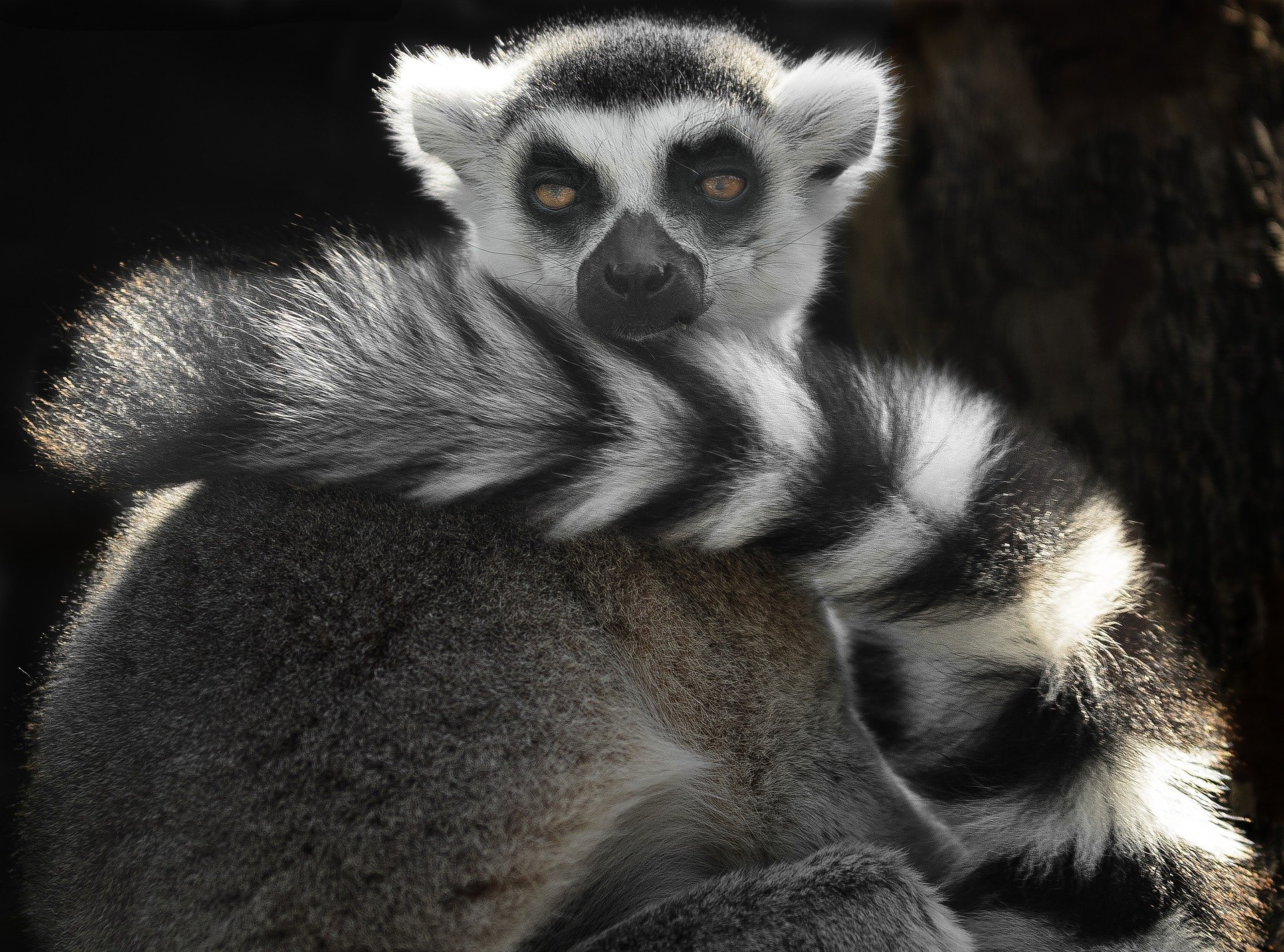 The US District Court for the Northern District of California office stated that if McGilloway was found guilty of stealing the animal, he could face up to a year in prison and $50,000 in fines.
Maki, the zoo's oldest lemur, was allegedly kidnapped on October 14, 2020. At the time, zoo officials were worried about his whereabouts as the animal is endangered and needs special care.
#New: @FBISanFrancisco charged Cory John McGilloway for theft of Maki the #lemur from the San Francisco Zoo in October 2020. McGilloway was arraigned today for a violation of the Endangered Species Act. pic.twitter.com/nHEzpYe2ws

— FBI SanFrancisco (@FBISanFrancisco) June 22, 2021
When officers arrived at Maki's enclosure to investigate his disappearance, they found evidence suggesting someone had forced entry into the enclosure. They then assumed he was stolen. 
The SF Zoo even offered a $2100 reward - $100 for each year of his life, for anyone with information that led to him being found. Fortunately, the zoo did not have to wait long as he was found on October 15, 2020.
The IUCN Red List of Threatened Species lists the animals as an endangered species.
A woman found Maki unattended on a church playground in Daly City. Although San Franciso Police Department stated that the animal was found in good health, zoo officials stated he was "hungry, dehydrated, and agitated" when he returned. 
The Daly City police shared that the poor lemur was found at a playground of the Hope Lutheran Church. Officer Haas posed with the lemur, who stayed with the department until zoo staff took him home.
We found Maki, the stolen lemur from @sfzoo!! Around 5pm, we got a report he was in the playground area of the Hope Lutheran Church. We contained him until staff from the zoo took him back home. Here is Officer Haas with Maki.

We are grateful Maki is home safely! pic.twitter.com/U5rB2RnIxC

— Daly City Police (@DalyCityPD) October 16, 2020
Later the SFDP acquired information that led to McGilloway. The suspect was arrested the same day by San Rafael Police Department on charges relating to shoplifting and theft of a truck.
His phone actually led officers in San Rafael to contract the San Franciso DP as it contained photos of the lemur. San Rafael police Lt. Dan Fink said they did not believe it was just a coincidence.
After his release from San Rafael custody, McGilloway was charged at the San Francisco County Jail with multiple violations, including burglary, grand theft of an animal, looting, and vandalism.
Ring-tailed lemurs are native to Madagascar. The IUCN Red List of Threatened Species lists the animals as an endangered species. It is illegal to own animals in California.