Halle Berry Embraces Her 'Inner Child' Playing on the Sand in a Black One-Piece Swimsuit
In a recent Instagram photo, Halle Berry showed off her famed physique in a one-piece swimsuit, but the actress has lamented that she wishes more people would see past her body and looks.
"Monster's Ball" trouper Halle Berry took to Instagram to share a wild photo of herself. She was frolicking in the sand in a black one-piece while encouraging followers to embrace their "inner child."
Berry looked like an unleashed tigress with a growling grin on her face. Her golden-striped hair flew amock as she stared intensely into the camera.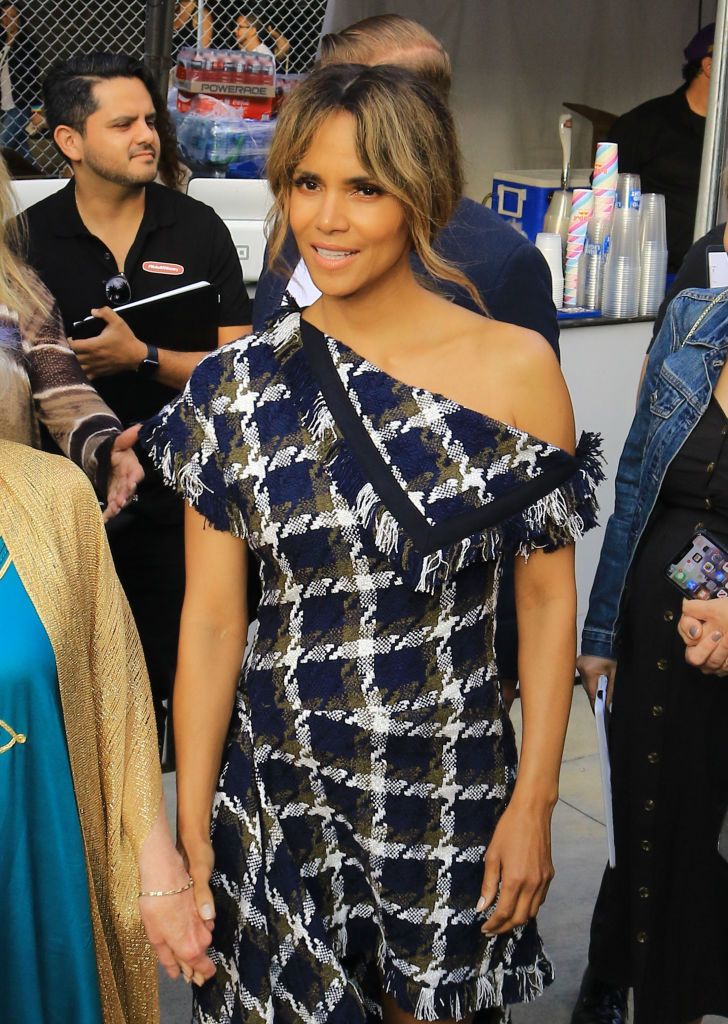 The actress almost stalked the camera as she crawled her way towards the lens, unapologetically showing off her toned physique. Taking to the caption, she wrote: 
"On this Fitness Friday, get your fit and your play on…embrace your inner child!"
The post screamed freedom as the sand covered her hands and body. Berry didn't appear to mind as she fully embodied the unleashed moment. 
The yellow and green shrubbery behind the performer enhanced the unconstrained feeling of the shot. She felt as beautifully untamed as the natural scenery. 
Berry sometimes feels her beauty is a double-edged sword.
Admirers of the icon flocked to the post to comment on how gorgeous she is. Her fitness coach Peter Lee Thomas let her know that he loved the photo and expressed that he misses her.

Berry also showcased her insane physique on Instagram in a tight burgundy and purple outfit. The actress was in full frontal fitness mode as she stood with her legs spread while holding a resistance band. 
Once again, she was by the sea, with her hair gushing in the wind. She looked strong and striking while exuding the force of an empowered, unrestrained woman. 
Earlier this year, the "Catwoman" actress announced that she and Thomas would be releasing the FitOn app. This is a free online platform they are using to release continuous workout series. 
Berry is addicted to martial arts, so it makes sense that many of these workouts will incorporate martial arts-inspired techniques. The entertainer said she loves the variety of exercises it includes. 
Although there is no denying that this award-winning actress's body and face are stunning, Berry sometimes feels her beauty is a double-edged sword. She expressed:
"[It's] a blessing and a curse."
Attractiveness definitely helps one succeed in the entertainment industry. Simultaneously, it boxes a person in, and they have to scream for people to see them as an actual artist, she lamented.