Glimpse into John Tortorella's Family, Including Son Dominick Who Is a Member of the Elite US Army
Coach John Tortorella's wife, Christine, is an author and songwriter very involved in their family foundation and charity work. Their son is in the elite US Army.
Although John is primarily known for his outstanding career and many achievements as an NHL head coach, he had a successful career as a player, too. 
Born in Boston in June 1958, John began playing at Salem State College. Eventually, he was transferred to the University of Maine, where he played with the Black Bears for three seasons.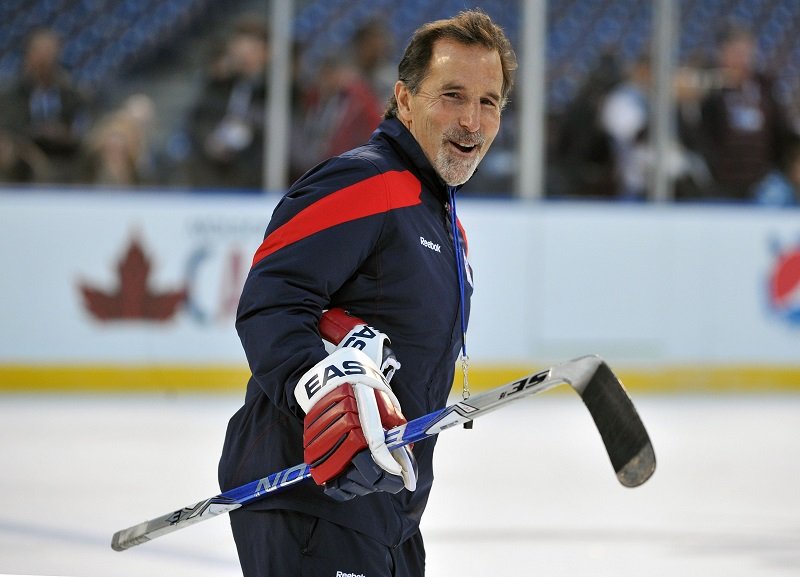 He was named an Eastern College Athletic Conference All-Star twice and moved to Sweden to continue his career as a player. John then played in the Atlantic Coast Hockey League with three teams.
John Tortorella's coaching career began in 1986 with the Virginia Lancers. Apart from leading them to a championship in his rookie season, he took home back-to-back Coach of the Year awards.
He kept polishing his skills and learning as much as possible with the New Haven Nighthawks, the Buffalo Sabres, and the Rochester Americans before working as an assistant with the Phoenix Coyotes.
John made history as the Tampa Bay Lightning head coach. He led them to its first Stanley Cup in 2004. He's also coached the Vancouver Canucks and the Columbus Blue Jackets.
In 2016, he became the head coach of Team USA for the World Cup of Hockey, but he eventually returned to the Blue Jackets. In May 2021, the coach left the team after six seasons and 227 wins. 
Through their foundation, [Christine] has provided "a vehicle for values" for kids.
Although John's career has been quite impressive, his priority is his family. John has been married to Christine Tortorella for over three decades, and they share two children, son Dominick and daughter Brittany.
Speaking of John Tortorella's son, he didn't follow in his dad's footsteps. Instead, he is part of the elite US Army 75th Ranger Regiment, also known as one of the world's most skilled spec ops strike forces. About his son, John said: 
"Nick wanted to make a difference. He wanted to help, and he wanted to serve. That's what he was determined to do."
As per Brittany, she has a Master's in Childhood Education and worked as a teacher in New York. By 2012, she was already developing a writing and reading program for The John and Christine Tortorella Family Foundation. 
Christine, a children's book author, has also been pivotal in their family. She has provided "a vehicle for values" for kids through their foundation and has also donated her books to children in the Hillsborough County Schools. What a talented family!