Officer Chases a Protester but Gets Reprimanded by Sergeant for Having No Reason to Arrest Him
A protestor who was well within his rights recently came face to face with an angry cop. The policeman can be heard reprimanding him, but he met his match when a fellow sergeant noticed what was happening.
What started as a simple conversation soon turned into a full-on taser chase. An officer of the law was not happy with a passing protestor, so he decided to go full throttle and unleashed his power. 
The man who was protesting was unarmed and held a banner in his hands. The video showed that the altercation ensued almost immediately, and the cop acted without any warning. He darted off after the protestor without offering him a chance to explain himself.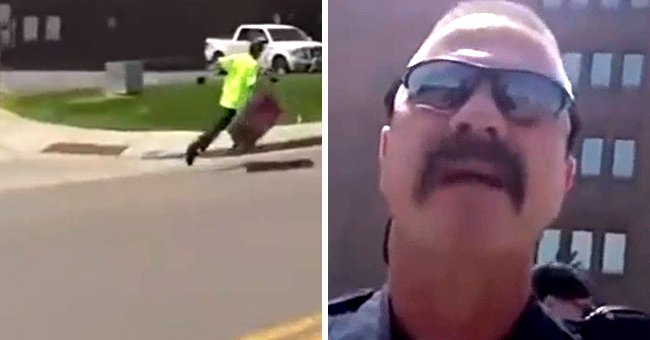 THE CHASE 
In a matter of seconds, the video clearly revealed how the officer tried to chase down the protester. During the commotion, his taser is fired twice! Fortunately, the protestor managed to flee from the scene unharmed, but the officer did not come off that easily.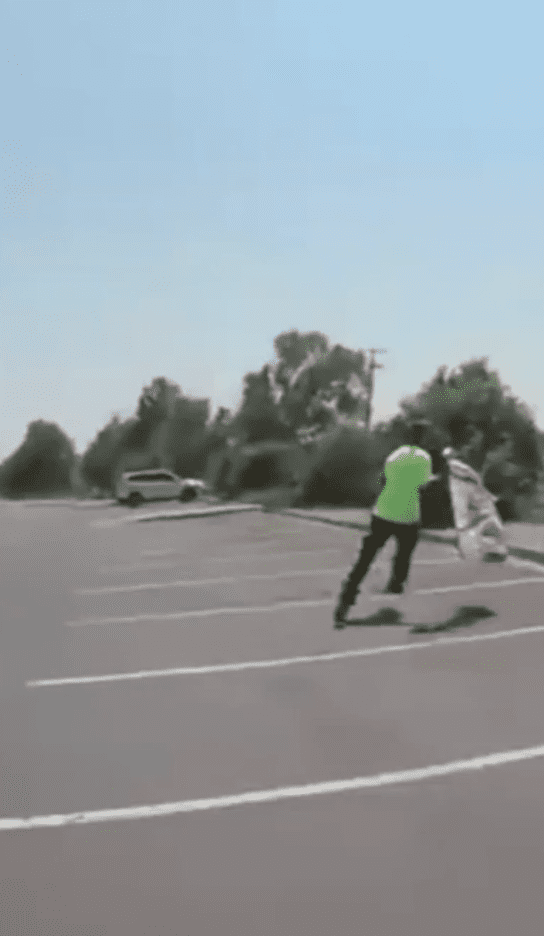 MET HIS MATCH 
A sergeant noticed what was happening and decided to step in. He immediately questioned the officer about the chase and then reacted unexpectedly. Instead of siding with his colleague, he reprimanded him and pointed out that the protestor was on public property, thus innocent. 
The officer attempted to explain his actions, but the sergeant refused all of his baseless replies. His stern words eventually silenced the arrogant officer and showed him that he should be more careful when undertaking his duties.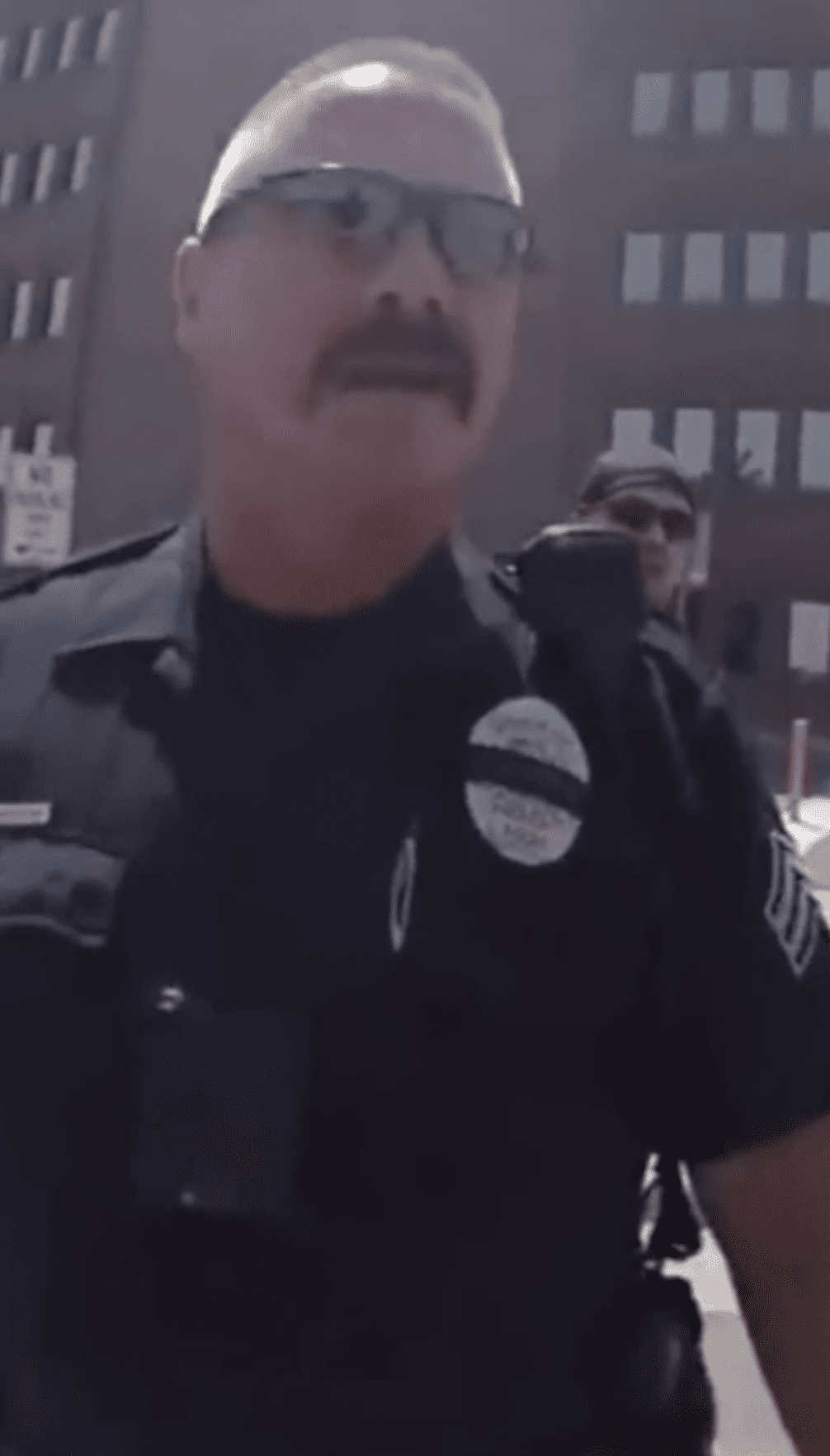 COMMENTING ON COPS 
Reddit users were vocal about how they viewed this video. Many of them were outraged and expressed it clearly in the comment section. Users indicated that there should be a stricter list of requirements before becoming a police officer. 
One user shared:
"The barrier to becoming a cop in the first place needs to be higher. They should be in school at least 2 years before they're allowed to even ride along. They're ruining people's lives."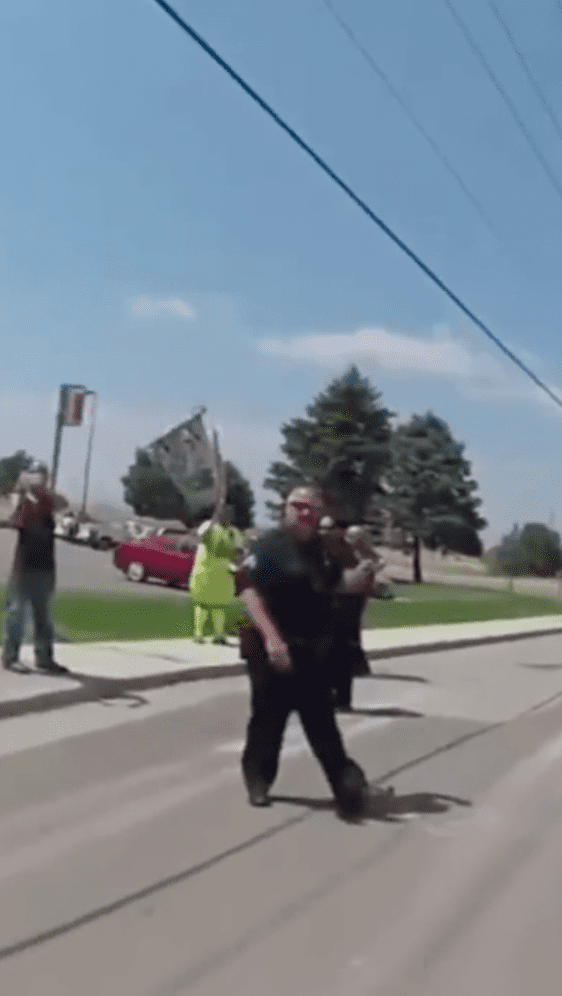 PRAISE FOR THE SERGEANT 
In between their fury, commentators also offered praise for the sergeant. Many were impressed by how he handled the difficult situation. Additionally, they said he deserved to be the chief policeman. One user expressed that it is imperative for "Good cops [to check] bad cops."
COPS ARE ALSO UNDER FIRE
Cops have a bad reputation, and this video demonstrated exactly why. However, police officers also face their own struggles. Unfortunately, police officers are often the victims, and many have ended up in the hospital fighting for their lives.
Both perpetrators and police officers find themselves in unwelcome altercations regularly. Gradually the lines between good and evil have blurred. This is why it is vital to consider all sides, or better yet, record the incident so everyone can decide for themselves.