Exes Brian Austin Green and Megan Fox Defend Their Son Wearing Dresses - Inside Their Co-parenting Approach
Former lovers Brian Austin Green and Megan Fox, who separated in 2020, defended their son Noah's choice to wear dresses. Here's a look at their co-parenting style.
Megan Fox and Brian Austin Green wed in June 2010. In 2012, they became parents to son Noah, followed by son Bodhi in 2014, and Journey in 2016. Green also shares son Kassius with Vanessa Marcil. 
Fox and Green split up in 2020 and have been co-parenting their kids since then. While they usually keep their children away from the limelight, they occasionally share pictures of their family on social media.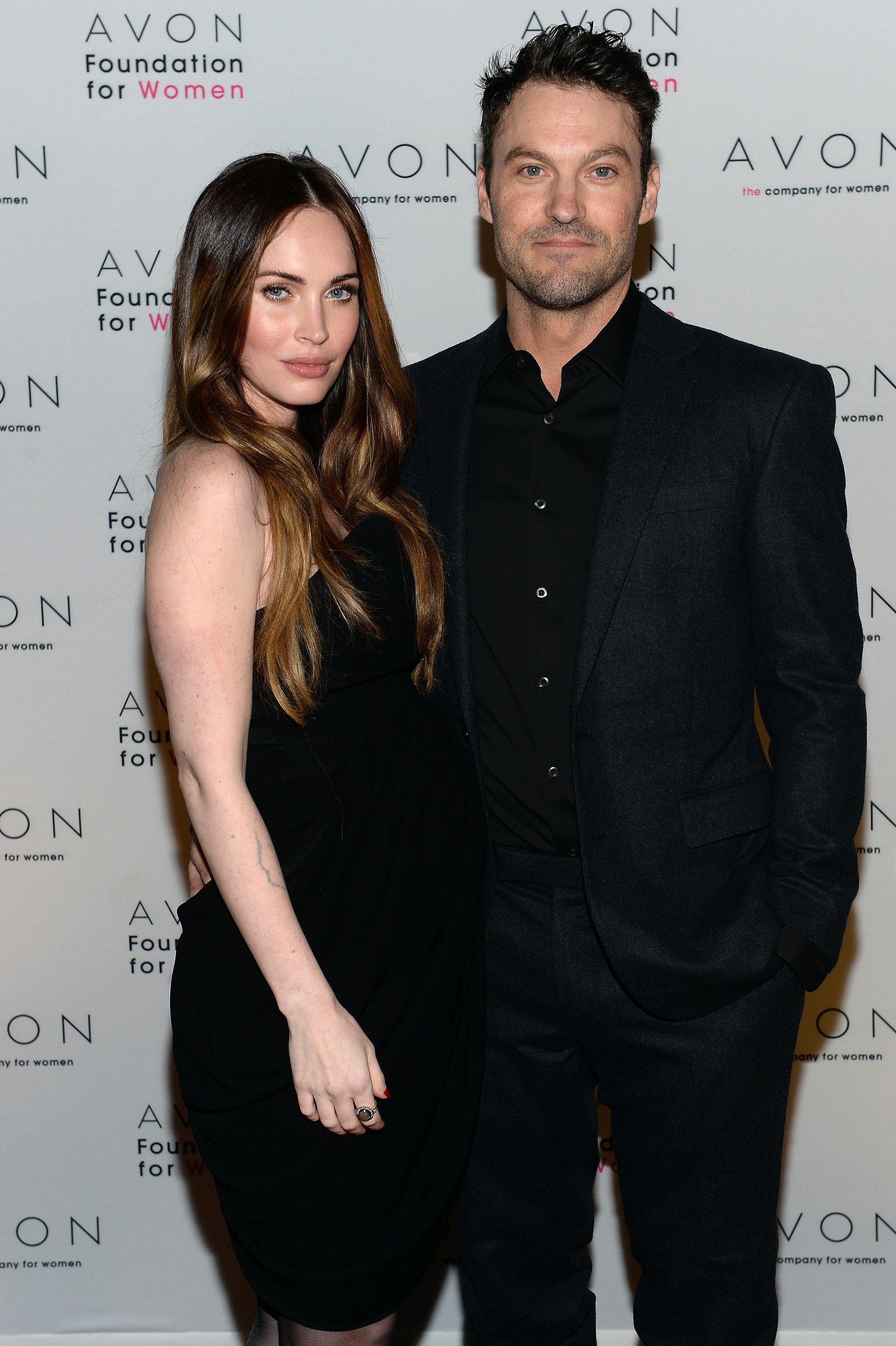 NOAH'S DECISION TO WEAR DRESSES
As her son Noah confronted the world, Fox encouraged him to be as himself as possible. In a 2019 interview, the actress mentioned that Noah was very interested in fashion and often wore a dress to school.
When Noah's classmates mocked him, Fox taught him to be confident regardless of what anyone thinks. As for Green, the actor likewise supported his son's decision to wear dresses.
"I've heard from some people that they don't agree with him wearing dresses. To them I say, I don't care," the "Beverly Hills, 90210" alum said in an interview. He added that Noah could wear whatever he wants.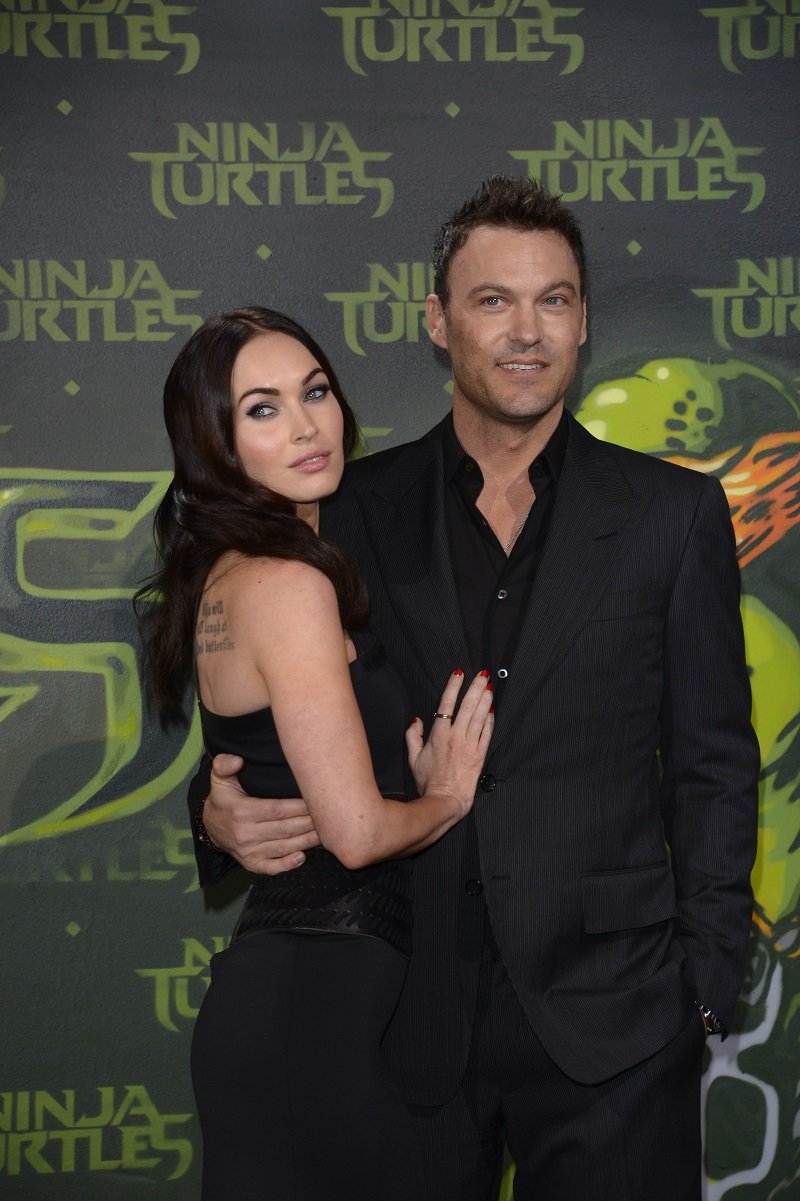 MEGHAN FOX SONS' LONG HAIR
Fox knew people hate it when her sons wear dresses and have long hair, but she does not care. She articulated her stance on letting her boys do what they want in 2018 when she said it's not her task to tell them how to live.
It seemed surprising to the actress that her sons' hair and clothing choices could be a conversation starter. As she put it, she believed it was wrong to shame parents or kids for what they wear.
Green was applauded by his current girlfriend, Sharna Burgess, for his ability to co-parent with Fox.
EFFECTS OF SOCIAL MEDIA
In a 2021 interview, Green expressed concern that he wasn't sure what to do to keep his children safe. Social media has dramatically changed the world, according to the actor.
As a father, he thought it was best to make sure his kids had a sense of right and wrong, what made them happy and what did not, and to let them off the leash as much as possible.
Furthermore, Green stated that he does not believe it is his place to decide where his children's future may lie. He pointed out that the creation of their experience and story is not his responsibility.
FLOUTING TRADITIONAL GENDER NORMS
In 2017, Fox shared a picture on Instagram of her son Noah wearing a dress from the movie "Frozen," and many people decided it was their place to shame the star for defying traditional gender roles.
Meanwhile, at the time, Green, known for playing David Silver on "Beverly Hills, 90210," responded to criticism by defending his son's dress-wearing style.
Green was applauded by his current girlfriend, Sharna Burgess, for his ability to co-parent with Fox. In March 2021, Burgess appeared on "The Morning Show," where she praised their parenting skills.
STANDING UP FOR HIS KIDS
A photo of Green's children out on a target run in September 2020 sparked negative comments about their long hair. In the photo, Green is seen driving the car while his sons pose in the back.
"The fact is my boys have and like long hair," the actor said. "In my opinion, they are beautiful and will still be and possibly be mistaken for girls if they wore matching short and t-shirt combos and had short hair."
THE CONNECTION
As soon as Noah arrived, Fox said she was stunned by how connected she felt with him. Following the birth of her child, the actress chose to put her career on hold so that she could concentrate on being a mother.
Meanwhile, Fox found a new love in Machine Gun Kelly. In March 2021, the "Transformer" star and her rap rocker boyfriend went on a double date with Avril Lavigne and Mod Sun in West Hollywood.