Brian Austin Green Visits Disney World with His Gender Neutral Kids & Girlfriend Sharna Burgess
Brian Austin Green is not only enjoying the summer sun at home. He and his family took a trip to the happiest place in the world and are having so much fun.
Brian Austin Green,47, together with his girlfriend Sharna Burgess,36, and his sons Noah Shannon,8, Bodhi Ransom, 7, and Journey River,4, visited the famous Disneyland for a little summer fun.
Green and Burgess shared beautiful photos of the family having fun and enjoying the family outing at the renowned adventure franchise. Burgess went to her Insta stories to share clips of Green enjoying the scenery with his sons.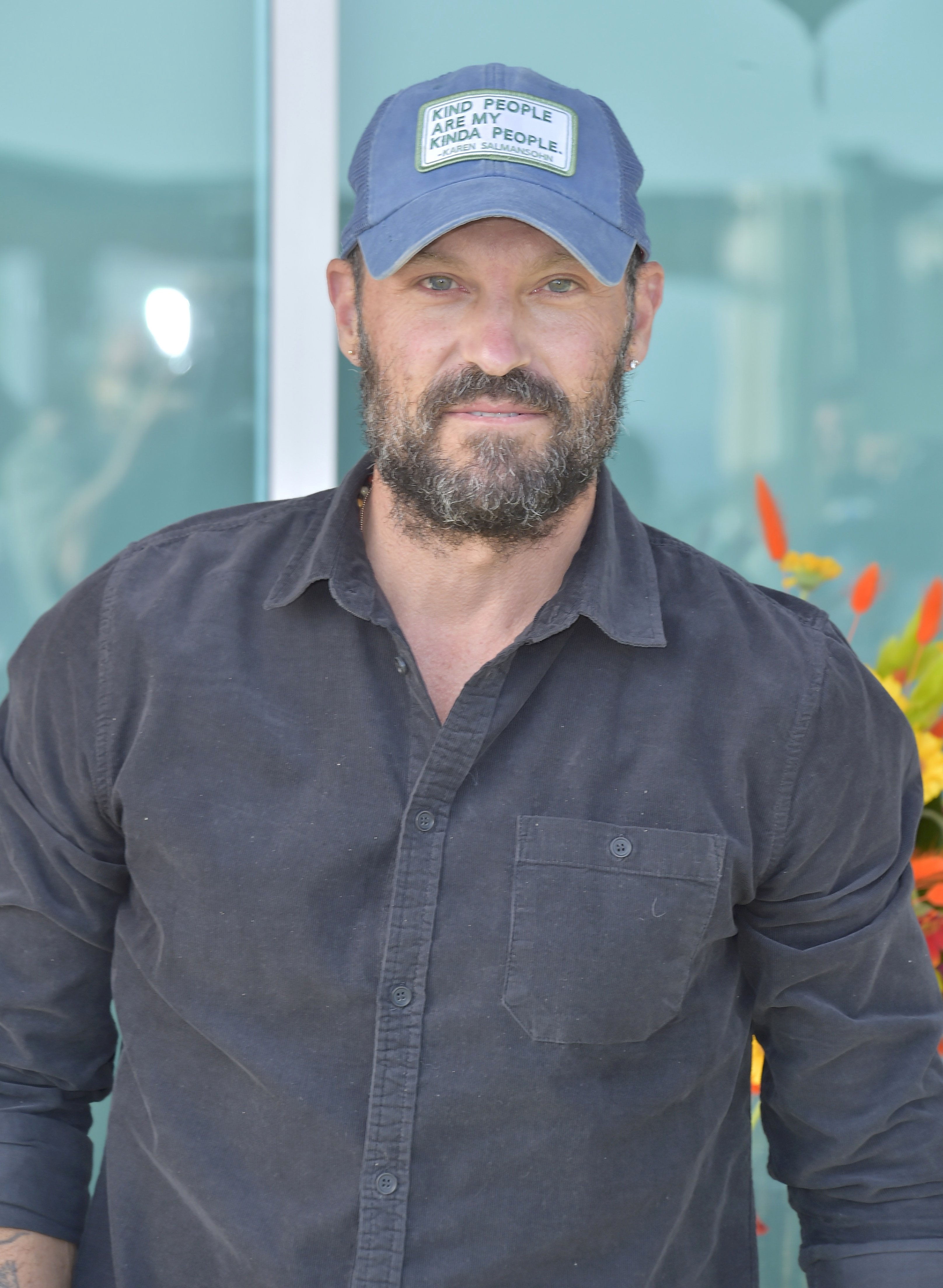 Green also took photos and videos of the family walking around the park and enjoying the Avatar-themed section of Disney land, as well as the Pandora.
One of the Instagram photos posted by Green showed the couple standing closely and kissing, with a sweet caption that melted their fans' hearts. He said:
"It's been a really long time since I've been with someone I can truly share life with."
The family is not new to having good times, as they also uniquely celebrated Father's Day last month. Green posted a photo of himself with his four kids, including his eldest son, whom he shares with Vanessa Marcil.
The actor then captioned the photo sweetly, wishing everyone a Happy Father's Day and thanking Burgess for taking the cute photo, to which Burgess replied, wishing Green a Happy Father's Day.
He also praised Burgess's ability to make a real connection with his sons.
Green and his ex-wife Megan Fox have faced criticism for choosing to raise their sons differently. Fox said that her son Noah loves wearing dresses and that as parents, they chose to raise their gender-neutral sons to be confident in themselves despite people's opinions.
Fox also described Bodhi as a clown, a unicorn, and a stunner. However, their marriage that lasted ten years came to an end following their split in May of 2020, but they continue to co-parent their children. Burgess praises Fox for raising three beautiful kids.
Burgess has created a bond with the kids, and they can often be spotted together having plenty of fun. On one such occasion, Green posted a pic of his dancer girlfriend in the pool with his kids captioning it:
"Pool days."
Burgess and Green met in a coffee shop 10 months ago, after being set up by a friend, and that was the beginning of their love story. They went on a few dates then got locked in a house together due to the pandemic. Burgess says it was a blessing in disguise as they got to bond over the pandemic.
The two would then start being spotted together, before becoming Instagram official after their 2020 Hawaiian vacation, which was filled with public displays of affection. In January, Green referred to Burgess as a wonderful woman, saying that she is fun to be around and is super sweet.
The in-love couple celebrated Valentine's Day with Green praising Burgess some more, saying that she is a kind, loving and considerate person. He also praised Burgess's ability to make a real connection with his sons.
Burgess mirrored Green's sentiments when he said that he was in a really great space in his life, with her by his side. She continued to say that he is one of the best dads she's ever come across and adds that the kids are amazing and it's really not difficult spending time with them.
The two could not stop heaping praises on each other as the dancer praised her partner's parenting skills saying how well he interacts with his kids, adding that he is indeed an amazing dad and an overall incredible person.