'I Was Humiliated': Woman Is Kicked Out of Nail Salon Because of Her Weight
A woman by the name of Ashley Cheffen was shocked when she went for a pedicure in Columbia, South Carolina, and was turned down for being too heavy.
According to Cheffen, she moved to the area back in 2018 and has been going to the POSH Nail Spa II since then without any issues prior to the incident.
Cheffen recalled that she walked in on a Friday night and sat down for about 15 to 20 minutes, which was quite common considering that it was a busy weekday.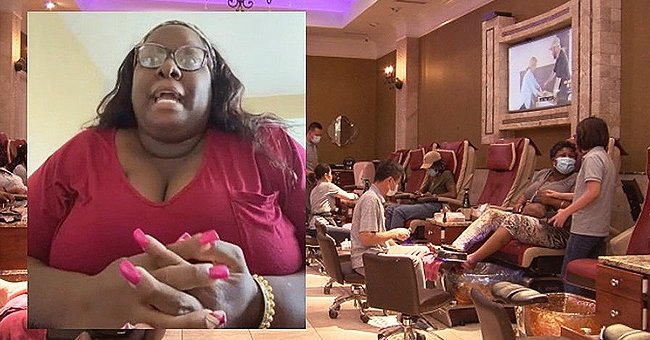 AN UNEXPECTED TURN OF EVENTS
After patiently waiting for her turn, Cheffen was taken to a spa chair by a nail technician, who then started preparing her toes for the pedicure. However, that was as far as the woman went.
Cheffen shared that after watching the nail technician walk away from her, the POSH Nail Spa II receptionist walked over to her and explained the situation:
"[T]he nail technician is not going to be able to continue your service. We're not going to be able to finish your pedicure because of the weight limit of the chair.'"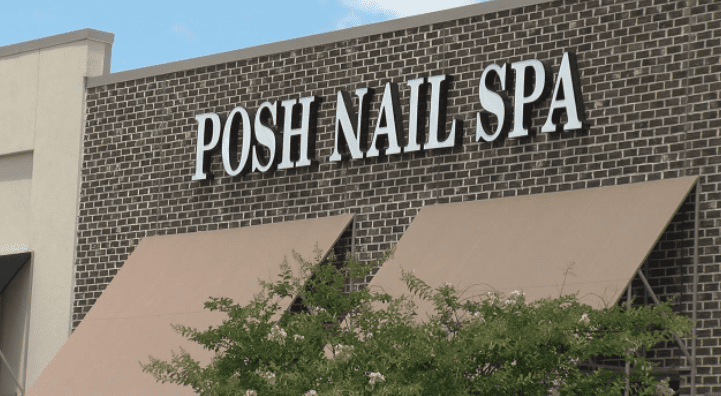 After the incident, Cheffen recalled that she just left the building, went back to her car, and started crying because she felt horrible, embarrassed, and humiliated.
Despite what happened, Joseph Nyugen, a spokesperson for the POSH Nail Spa's owners, claimed that the business wants to "make everybody feel welcome."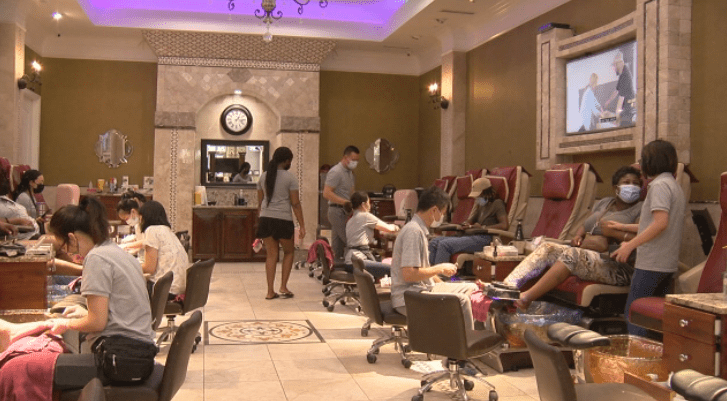 SAFETY CONCERNS
Nyugen also stated that the weight limit established for the chairs exists to ensure the safety of the customers and nothing more; that there was no discrimination involved. He added:
"As managers, we will be going around and making sure that everyone feels comfortable and welcome, and make sure what they get is actually what they really want."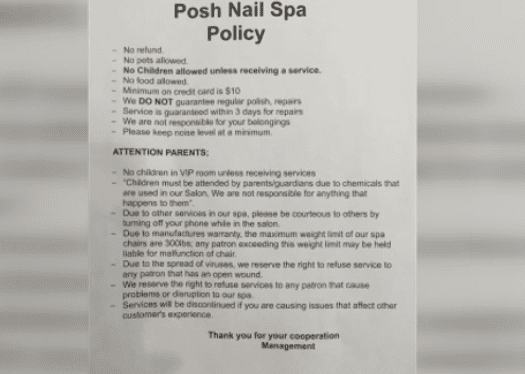 According to the nail salon's policy, a customer that weighs over 300 pounds may be held responsible if the chair they were sitting on malfunctions or breaks.
When asked about the receptionist who denied Cheffen service, the POSH Nail Spa owners said that she was no longer working at the location. But Cheffen wasn't the only one going through such a bad experience.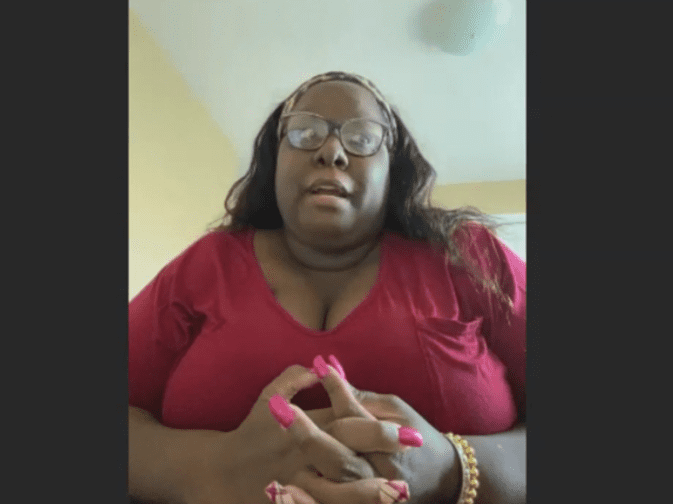 NIGHTMARE GYM
Recently, a 26-year-old woman named Shelby Rodriguez was reduced to tears after she was asked to leave the gym she was at because her belly was showing.
The mother-of-one used TikTok to share her story and recalled how she was fat-shamed by the receptionist and then by a program coordinator.
Rodriguez was told by the receptionist that her outfit, a sports bra and high-waisted leggings that showed one inch of her stomach, violated the gym's dress code. Nevertheless, she was allowed to go in.
After 15 minutes on the treadmill, the 26-year-old was forced to leave and, like Cheffen, broken down inside her car, which was when she decided to share the humiliating experience with her followers.