Nicole Murphy Looks Ageless in Tiny White Dress Showing Plunging Cleavage While Swinging
Nicole Murphy is the epitome of grace and beauty as she rocks her youthful physique in a flimsy white dress. The treasured image left no tell-tale sign of her grandmother status.
Eddie Murphy's ex-wife Nicole Murphy knows how to tap into her spring of youthfulness, with her eye-catchy beauty, charming outfit choices, and jaw-dropping curves. Little wonder she always makes the headlines.
Since crossing paths with the legendary actor, Eddie Murphy, the former model's life has been an open book. So far, the world has followed her through her failed marriage, motherhood, post-divorce drama, fitness journey, and entrepreneurial ventures.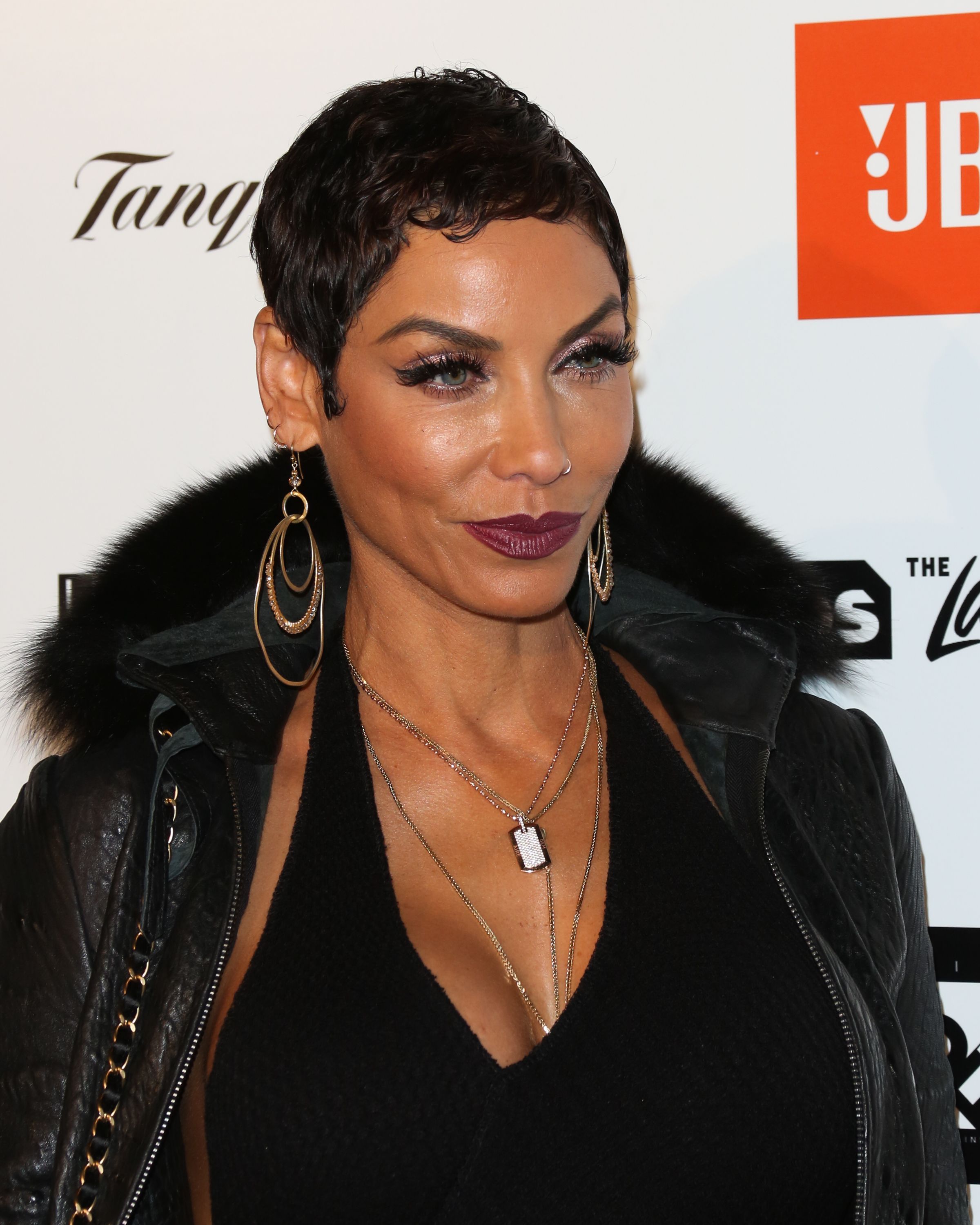 A GLIMPSE INTO NICOLE MURPHY'S LIFE
Nicole Murphy came into the world on January 5, 1968. The Sacramento-born model met Eddie Murphy in 1988, at the NAACP Image Awards show and the duo eventually became an item.
In 1993, after co-habiting for two years, the pair tied the knot in the Grand Ballroom in New York City's Plaza Hotel. Nicole welcomed five children, Bria, Myles, Shane, Zola, and Bella, before their divorce in 2006.
After moving on from Eddie, Nicole, who was conned out of her divorce settlement, became engaged to NFL star Michael Strahan. They called off the engagement five years later.
Nicole became a grandmother after her son, Miles Murphy, welcomed a daughter, Evie, with his girlfriend. Career-wise, Nicole has made some impressive strides.
Aside from acting and modeling, the star is a fitness fanatic that runs the company Nicole Murphy Fitness. Additionally, she owns a hand-made jewelry company and a beauty-care company.
53 AND AGELESS
Nicole has made headlines on occasions for her youthful aura, making her a role model to many. In one of her latest Instagram shots, the television personality took her charms to new levels, posing in a little white dress.
The black and white pics showed the mother of five, seated on a wooden swing, with her voluptuous cleavage protruding from the low, V-neck dress. The beauty queen combined the outfit with a pair of wedge shoes, a shiny necklace, and a sunshade strapped across her head.
Nicole's smile gave off an irresistible charm, making her appear ageless at 53. She accompanied the post with a beautiful message to her fans, which read:
"Be such a beautiful soul that people crave your vibes."
NICOLE MURPHY'S FITNESS JOURNEY
Although Nicole has always been a beauty with an outstanding figure, maintaining that perfect body after five kids did not come by accident.
Nicole began her fitness journey after welcoming her third child. She decided to hit the gym after noticing some flabs that didn't feel right.
Despite having a genetic makeup that favored the recovery of her post-baby body, working out to stay in shape proved challenging. Eventually, she got the hang of it, and embraced fitness wholeheartedly, a decision that has obviously paid off.
NICOLE IS BODY GOALS
The entrepreneur never shies away from showing off her curves and fit body on social media. In one of her pictures, the icon looked like a beauty goddess as she sat on a rock, in a tiny-strapped crop top that showed off her cleavage and toned abs, worn over black shorts.
In another shot, the actress showed off her toned abs while rocking her FLP body chain in style. Another picture featured the model dressed in a white crop top and shorts, while seated on a workout ball.
She could easily pass for a teenage supermodel as she oozed confidence with her glowing skin, hot legs, and flat abs.
NICOLE'S KEY TO BODY CONFIDENCE
Nicole, who deems motherhood the greatest gift of all appreciates her body. Speaking on building her body confidence, the star gave out three helpful tips, including loving herself, never letting fear hold her back, and exercising.
She also dished on her ideal man, and all the qualities she wanted in a romantic partner. According to her, a potential partner must have his stuff together, be smart, enjoy traveling, like having fun, and, somewhat good-looking.
Given the works, this sexy mom-of-five and grandmother of one has put into maintaining the perfect figure and ageless look, she deserves nothing less.