'The Bernie Mac Show' Star Reginald Ballard's Wife Saved His Life by Giving Him a Kidney - Meet the Mother of His 2 Children
American actor Reginald Ballard is happily married to a beautiful wife. They are a perfect match in more ways than one, and she is also the reason he still breathes. 
When couples tie the knot, they make their vows in front of a priest, promising to be together for better or worse, richer or poorer, in sickness and health, until death does them part.
Not all couples spend the rest of their lives together, as there are many divorce cases and split marriages. However, those that do always have beautiful stories to tell.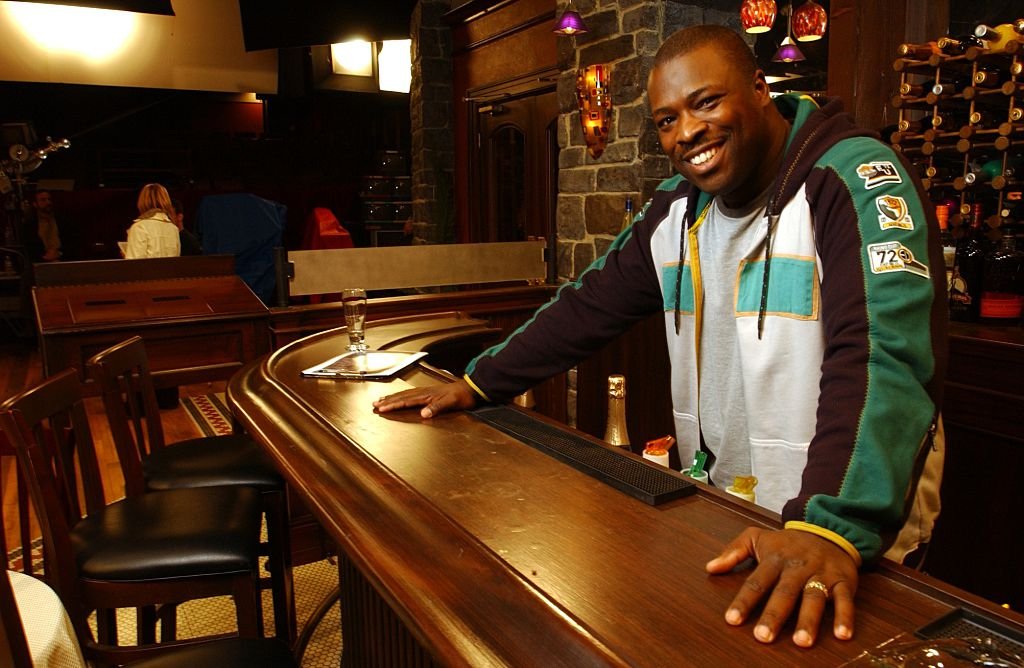 American actor Reginald Ballard has been married to his wife for over three decades, and they are still going strong to this day. Unsurprisingly, they have many beautiful stories to tell from their relationship. 
A BEAUTIFUL LOVE STORY
One of the beautiful things about Ballard's marriage is that they are parents to two children, a son and a daughter. Quite fittingly, their daughter, who goes by the name Maleehah on her Instagram bio, shared details of their love story on her Instagram page on January 19, 2020. 
The date happened to be her parent's 33rd wedding anniversary, and she saw no other way to celebrate the day than to share the story of their love. 
Accompanying the post was a picture of Ballard and his wife on their wedding day. He wore a white suit over a white shirt, white tie and paired it with matching white pants. 
The beautiful couple looked delighted as they exchanged vows in front of family, friends, and well-wishers. In the post's caption, Maleehah wrote: 
"My parents got married in Galveston Texas 33 years ago today, and today marks 155 years since the emancipation of ALL slaves."
She narrated how Texas became the last state to receive news of their freedom from bondage on June 19, 1985, making the Juneteenth holiday meaningful. 
She explained that her family always celebrated Juneteenth and her parents' wedding anniversary. Hence, she was always aware of the importance of the day. However, she never knew that not everyone was aware of the history. 
The proud daughter further said her parents educated her and her brother on the importance of Juneteenth. She further said her parents inspire her in so many ways, and it has been a blessing to see their love flourish throughout the years. 
A LIFE-SAVING SACRIFICE
In the concluding part of her caption, Maleehah explained that she usually keeps things to herself but revealed her father had been sick and had to undergo open-heart surgery. After the operation, they discovered he needed a new kidney. 
As soon as her mother found out, she did not hesitate to volunteer her kidney. Maleehah described the gesture as Black love at its finest and advised everyone to take Juneteenth as a day to love each other and celebrate American history. 
He revealed they were always speaking to each other on the set and narrated a funny true story involving the late actor. 
Ballard also shared details of his wife's life-saving sacrifice for him with his fans on social media. On December 11, 2020, he shared a picture of him and his lovely wife clad in scrubs and lying on hospital beds. 
The actor's wife made a peace sign in the snapshot while he smiled and held the camera. In the post's caption, Ballard wrote: 
"THE GOOD NEWS THAT I PROMISED ON DECEMBER 11th MY WIFE AND I BOTH SURVIVED SURGERY YESTERDAY! SHE GAVE HER KIDNEY FOR ME!" 
The excited husband further said he and his wife had been together for 36 years and wondered how people still think Black love is not real. He said they love each other with all their fingers and toes. 
On April 2, 2021, Ballard updated his fans on his and his wife's wellbeing after the kidney transplant. He shared a picture of them having fun outdoors and captioned it: 
"MY BEAUTIFUL WIFE GAVE HER KIDNEY FOR ME ON DECEMBER 10TH 2020! TODAY 100% POST SURGERY!!! ALL PRAISE DO TO THE CREATOR OF ALL THINGS!"
Besides social media, Ballard has sung his wife's praises wherever and whenever he can. He gave details of the kidney transplant and their relationship during an appearance on "The Lone Star Plate Podcast."
He said they had known each other since 8th grade. However, they did not like each other until their 12th grade, when they started dating before getting married in 1987. He also revealed that when he needed a kidney, his wife was a perfect match for him. 
However, because she was smaller than him, they performed a kidney swap with her giving her kidney to someone else while he received another person's kidney. 
ROUGH BEGINNINGS
Today, Ballard is famous for his starring role as Bruh-Man in the sitcom "Martin" and W.B on "The Bernie Mac Show." However, before he found fame, he had to endure some difficulties. 
While chatting with Vlad TV, he revealed how he only excelled in theater class while at Southern Methodist University but did not do well in other subjects. Just before his senior year, he left SMU, where he was a theater major, and transferred to the University of Missouri. 
He also narrated how he and his wife moved to Hollywood broke and had to stay with an aunt for a week before gradually finding their feet. He expressed delight that he and his wife now own multiple homes and do well despite their difficult past. 
BALLARD'S RELATIONSHIP WITH BERNIE MAC
Ballard had a close friendship with the late Bernie Mac. While speaking to Vlad TV, he revealed they were always speaking to each other on the set and narrated a funny true story involving the late actor. 
He also said that after he left "The Bernie Mac Show," he kept in contact with Bernie and played golf with him on several occasions. Unfortunately, Bernie Mac died of complications from pneumonia on August 9, 2008.