Vanessa Williams Looks Timeless Showing Hourglass Figure in White Swimsuit at Beach
After being married three times, Vanessa Williams continues to look timeless. Recently she shared a mouth-watering snapshot on Instagram leaving her fans and followers lovestruck. 
American singer and actress Vanessa Williams is one stunning woman, and she knows it. Time and again, she has proven that age is no limitation when it comes to looking chic.
Being a fashion designer and having a thriving career in the modeling industry, Williams sure knows how to win her fans over by looking exceptional in the simplest of outfits. Recently, the raving beauty reminded her social media lovers how incredible she is.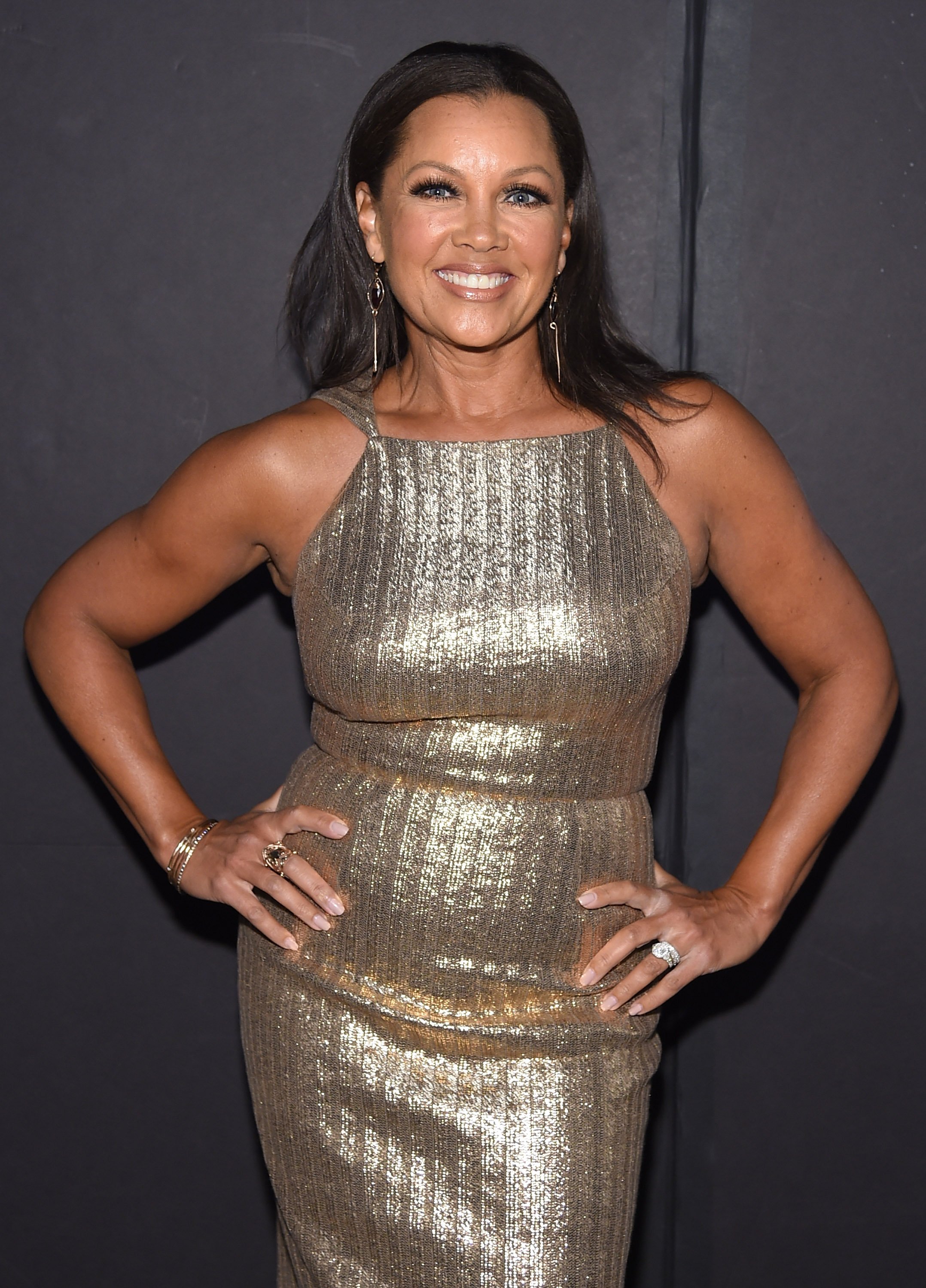 Taking to Instagram, Williams shared a never-before-seen photo that showed her looking age-defying in white swimwear while striking a pose on the sand. The mom of four flaunted her toned abs and curvy upper body, looking away from the camera.
Even though Williams did not wear makeup, her lovely brown hair and gold earrings sufficed for her good looks. The talented singer accompanied the post with a caption that read:
"Are we doing bikini shots in our early 50s? OK 🌊."
Celebrity friends, fans, and admirers were in awe of Williams' seemingly timeless photo and dropped their thoughts in the comments section.
Her former "Ugly Betty" co-star Michael Uriel wrote, "OH OKAY THEN," and another fan wondered why Williams was the most gorgeous person ever.
A respondent said the star was an absolutely top-notch human being, inside and out, and another follower explained that she had been Williams' fan from way back, urging her to keep killing the game. 
Williams' jaw-dropping picture is only a testament to how hard she is working to keep her body fit even at 58. Over the years, the "Dance With Me" actress has spoken candidly about how she maintains her stunning physique.
In a 2014 interview with ABC News, Williams advised people to eat as clean as possible whenever they have a goal to achieve. According to her, whenever she intends to drop some pounds for any event, she would cut out sugar, carbs, and alcohol.
While many women would opt for a beautiful white wedding dress, Williams chose to appear in an elaborate yellow dress.
Williams also revealed that fruit juice, hot water, and lemon were great cleansers used in keeping the body hydrated. The fashion designer further mentioned that she always tried to do something every day, like walking on a treadmill or doing yoga.
The singer's love for fitness is no surprise, as it has been part of her lifestyle since her glory days as a beauty queen. Williams made history in 1983 when she became the first African American to be crowned Miss America.
However, her reign as queen was short-lived, following the release of her nude photos on the pages of Penthouse Magazine, which eventually sank her modeling career.
Years later, Williams finally received the recognition she deserved after the CEO of Miss America, Sam Haskell made a public apology to the singer.
During the 2015 Miss America contest, Haskell took to the stage to apologize to Williams, and her mother, Helen, for the wrong things said and done after the scandal.
Williams has moved past those challenging moments and has achieved success in her music career and family life. She is a doting mother to four children— Melanie Hervey, Jillian Hervey, Devin Hervey, and Sasha Fox from her two previous marriages.
The fashionista is also currently married to her third husband— Jim Skrip. Williams and Skrip walked down the aisle on July 4, 2015, at her mother's hometown of Buffalo, New York.
While many women would opt for a beautiful white wedding dress, Williams chose to appear in an elaborate yellow dress.
On the other hand, the groom looked dapper in a gray suit and red tie. Even though Williams and Skrip have no children together, they share an enviable and unbreakable bond.