'General Hospital' Jay Pickett Suddenly Passes at 60 — Celebs and Fans Bid Farewell to Beloved Star
The veteran soap star Jay Pickett suddenly passed away at the age of sixty. The actor's peers have taken to their social media accounts to express their shock and grief at the terrible news of his passing. 
"General Hospital" star Jay Pickett has passed away unexpectedly at sixty years old. The actor is best known for his roles on soap operas such as "Days Of Our Lives," "Port Charles," and "General Hospital." 
The news of Jay Pickett's passing broke two days after the incident, which happened on a film set. Several of the actor's fans and peers have been taken by surprise by his untimely death that a colleague confirmed.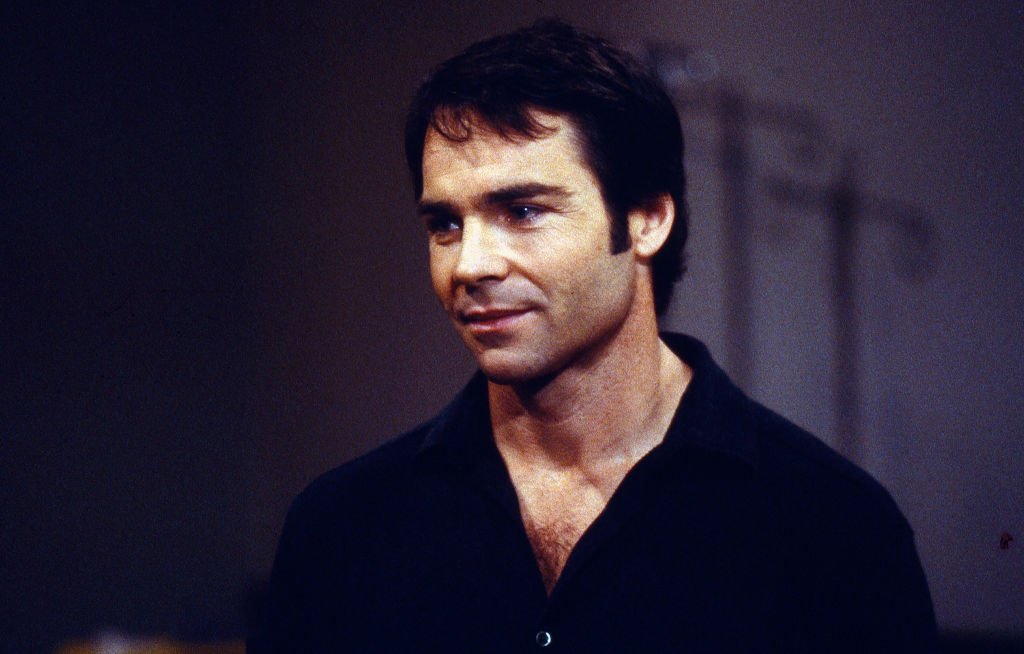 Director and producer Travis Mills took to his upcoming film's Facebook Page to announce Pickett's passing. Mills revealed that Pickett, a lead, writer, and producer for the film, passed away on the movie set. 
The film "Treasure Valley" is a project that Pickett created and was set to star in as the leading man. Unfortunately, as Mills reveals, the actor suddenly passed away while preparing to film a scene for the film. 
While details on Pickett's passing have not been made clear yet, Mills shares that the assumption is that he suffered a heart attack. Mills also revealed that everyone present on set tried their best to keep the actor alive. 
Upon hearing the tragic news, many people who have worked with the soap opera veteran sent their condolences his way. His good friend and "General Hospital" co-star, Kin Shriner, shared his memories of Pickett in a tweet. 
The sudden passing of my pal Jay Pickett Is very sad . He loved acting and Westerns , and when we got together we laughed a lot . R.I.P. Jay . @GeneralHospital #Portcharles pic.twitter.com/rgVkbkFcSY

— Kin Shriner (@kinshriner) August 1, 2021
The 67-year-old actor's tribute revealed that the two always had a time full of laughter when together. It also reveals that Pickett truly loved his career as an actor, which is what brought the two together as friends. 
The comments that followed Shriner's tweet demonstrated the national heartbreak over the former soap star's departure from earth. Many of the commenters even offered words of encouragement to the actor who had lost his friend. 
Wow, such a shock. I'm sorry to hear of your loss. Many heavy hearts, but you got to share a part of his life and will have treasured memories. Hang on to them and they will help you through your grief.

— Susan S (@Budmann) August 1, 2021
Another one of Pickett's former co-stars also shared a tribute on their Instagram account to honor the late actor. Actress Kelly Monaco, who was also on "General Hospital," bid the actor farewell with a Western-themed picture. 
The picture, which features imagery from Pickett's film "Soda Springs," shows the actor in cowboy attire. There is also some text included in the picture posted by Monaco, which reiterates the words on her caption that read:
"My heart goes out to the family and friends of Jay Pickett. If you knew him, you loved him. Words can't describe…" 
Monaco's Western-themed post seemed to correlate well with the unexpected place that Pickett suffered his alleged heart attack. Actor Jim Heffel wrote that Pickett actually passed away while sitting on a horse. 
Heffel, who was on the set of the film that Pickett was working on, expressed that he had lost a good friend in Pickett. However, his tribute took a positive light as he wrote that Pickett "rode off into the sunset," giving his departure some glory. 
Although Pickett is best known for his roles in soap operas, his tributes make it clear that the actor had an affinity for Westerns. Pickett's first big feature-length project, "Soda Springs," even captured reels of Idaho's beautiful Western scenery. 
In addition to "Soda Springs," Pickett also appeared on Mike Feifer's western, "Soldier's Heart," a project the actor was extremely excited about. He also featured in "Catch The Bullet" and "Heart Of The Gun," among many other cowboy films. 
Thankfully, the Idaho native managed to get credits on several other TV shows and films apart from Westerns after his time on soaps. Some of his most recent credits appear in titles such as "NCIS: Los Angeles," "Rosewood," and "Saving Grace." 
All of Pickett's fans are surely heartbroken by the actor's passing which came way too soon. Pickett is survived by his wife, Elena, their two adult daughters Meagan and Michaela, and their teenage son, Tyler.