Alfonso Ribeiro's Eldest Daughter Sienna Flaunts Hourglass Figure & Waist-Long Braids in Blue Two-Piece
Alfonso Ribeiro's daughter, Sienna Ribeiro, left her Instagram followers in awe with her hourglass figure. Here's what Alfonso said about Sienna's dream to be a successful actress.
"The Fresh Prince of Bel-Air" star Alfonso Ribeiro is currently raising four children. His eldest, Sienna Ribeiro, definitely inherited his good-looking genes.
On July 30, the 18-year-old social media personality treated her Instagram followers by posting a five-image slideshow on Instagram looking nothing short of gorgeous.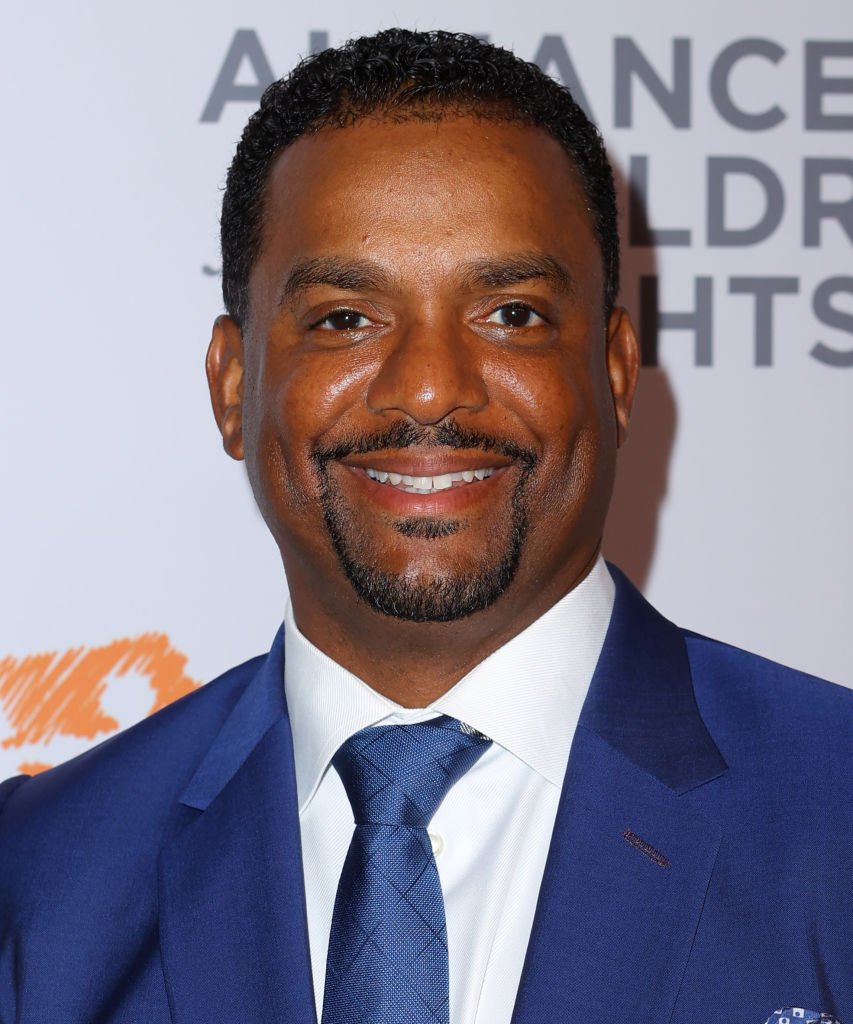 SIENNA'S HOURGLASS FIGURE
In all five photos, Sienna appeared wearing a bright blue two-piece bathing suit showing off her gorgeous hourglass physique. Apart from that, her waist-length braided hair attracted a lot of attention.
Shortly after her post hit the Internet, some of her followers praised her looks in the comment section. A netizen wrote that she was "so gorgeous," while another pointed out that Sienna looked "hot."
Sienna was born in October 2002 to Alfonso and his first wife, Robin Stapler. The former couple met in 1999 while working together in the TV show "In the House." 
Their love story was one of a kind, especially because they fell in love at first sight. While on set, Alfonso supposedly asked Stapler about her after-work plans and took her to dinner that same evening.
They tied the knot in 2002, but their relationship couldn't stand the test of time as Alfonso filed for divorce in August 2006. They shared joint custody of Sienna until she turned 18.
FOLLOWING IN ALFONSO'S FOOTSTEPS
While Sienna's post attracted much attention, it was not the first time she made headlines this year. In July, Alfonso revealed his daughter wanted to be in the entertainment industry, as well. 
He added that although Sienna had "the [acting] bug," she didn't want to be known just as Alfonso Ribeiro's kid, so she's been auditioning and perfecting her skills.
Luckily, Angela and Sienna have had a great relationship for years.
Alfonso admitted to being quite "hands-off" with his daughter's career. He has been supportive and "peeking in," but he ultimately decided to give her room to find her place and goals. He said: 
"It's so hard to be [the kid of] someone who has been successful, trying to do the same thing. Everything less than what I've been is a failure, and that's not true."
Even if Alfonso is letting Sienna pave her own Hollywood career, he confessed she could always count on him if she needed some help to "cross the finish line."
ALFONSO'S CURRENT PARTNER
At the moment, Alfonso is in a relationship with Angela Ribeiro. Luckily, Angela and Sienna have had a great affinity for years. In October 2013, when Sienna turned 11, Angela took to Twitter to congratulate her "amazingly caring" stepdaughter. 
Alfonso and Angela walked down the aisle in October 2012 and announced that they were expecting their first child together the following May.
Happy 11th birthday to my amazingly caring, beautiful, talented & charming stepdaughter, Sienna. #proudstepmom pic.twitter.com/yQelxvqk39

— Angela Ribeiro (@angiesue224) October 7, 2013
Alfonso might be a Hollywood star, but he proved he likes living an everyday life, too. In late 2013, when Angela was about to give birth, she and Alfonso were photographed going for a walk in Toluca Lake, California. 
Unlike most parents, they decided not to learn the gender of their kid until birth. Angela initially wanted to know because of her tendency to be prepared for things, but she eventually realized it was one of life's "greatest" surprises.
Alfonso Ribeiro Jr. was born later that 2013. Two years later, Anders joined the brood. The couple enlarged their family even more in May 2019 with the birth of Ava, their first daughter.
Nowadays, Alfonso and Angela probably wish they could stop time, especially because Alfonso Jr. and Anders just graduated from 1st grade and pre-kindergarten. Time flies!