Daily Cartoon: Dogs and Their Day-to-Day Business
Most people can agree that dogs are one of the most amazing animals on our planet. Dog owners everywhere have many hilarious and inspiring stories about their beloved pets!
Even magazines and online publications share awe-inspiring stories of amazing pups doing the most unbelievable things, such as saving their owners from a heart attack, alerting owners about dangerous situations, and saving other creatures.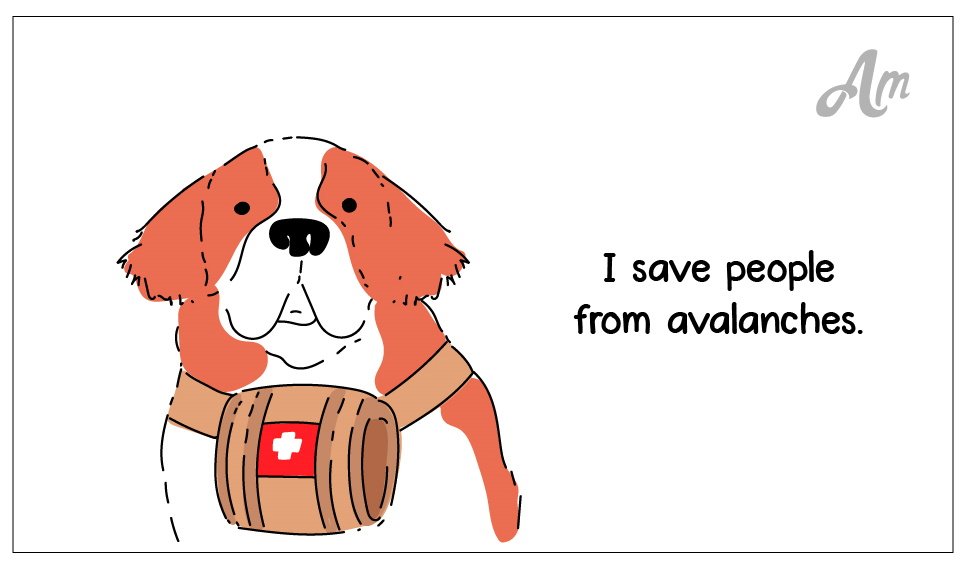 Of course, the internet is also filled with hilarious and adorable videos of dogs and puppies doing silly things such as making big messes, cuddling with a favorite stuffed animal, or snuggling next to their other fur siblings. 
Most dog owners are also totally and completely in love with their special pets and probably have hundreds of photos and videos on their phones of their furbabies looking adorable. 
Besides being amazing companions and loving family members, some dogs are so well-trained that they have essential jobs and even save lives! 
Of course, people will love any kind of dog, whether they hold impressive job titles.. or are just a silly little doggie. The cartoon below perfectly shows the vast range of dog's abilities!

Isn't that just the sweetest cartoon? If you loved it, why not share it with a fellow dog-lover? Or check out this amazing story about a special dog who saved a fawn from drowning!