Street Food Cart Worker Filmed Washing His Cloth in a Puddle of Rainwater
A video of a street food cart worker recently created some drama online after he was recorded washing his cloth in rainwater. Netizens were outraged by his unsanitary behavior. 
A video uploaded on TikTok and Reddit left people in disbelief. The user who goes by @g2bbie caught a food vendor as he dipped a rag in dirty rainwater. The appalling clip quickly caught the attention of the online community. 
Captioned: "Just another rainy day in NYC," the clip showed the worker as he bent down on the sidewalk and rinsed his cloth. According to the TikToker, this was the cloth he used to "wipe his food truck" down.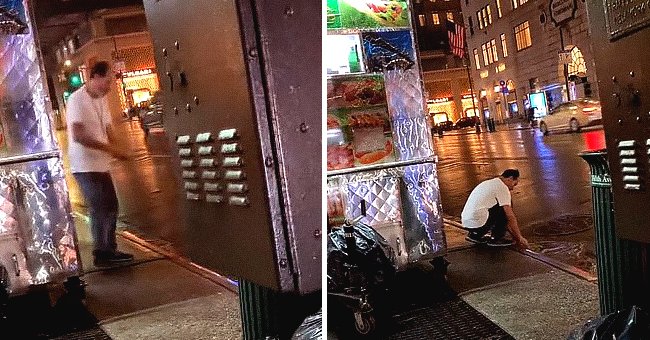 DISGUSTING BEHAVIOR 
The user proceeded to call the actions "disgusting" because it was unhygienic. Netizens were equally as shocked by the video. Many used this clip as a justification for why they never buy from food trucks. 
There were online users who defended street vendors and cautioned people from generalizing.
One person explained that their parents always warned them about food trucks. They used to be mad at them for this rule, but after seeing this video, they changed their mind.
AVOIDING STREET FOOD CARTS 
The user concluded their comment by expressing that they were "not mad" about the rule anymore. Another echoed this sentiment and shared their reason for avoiding roadside vendors. 
The netizen said: 
"My mom always told me never to eat from those carts. She was like, 'Where do they wash their hands???!'"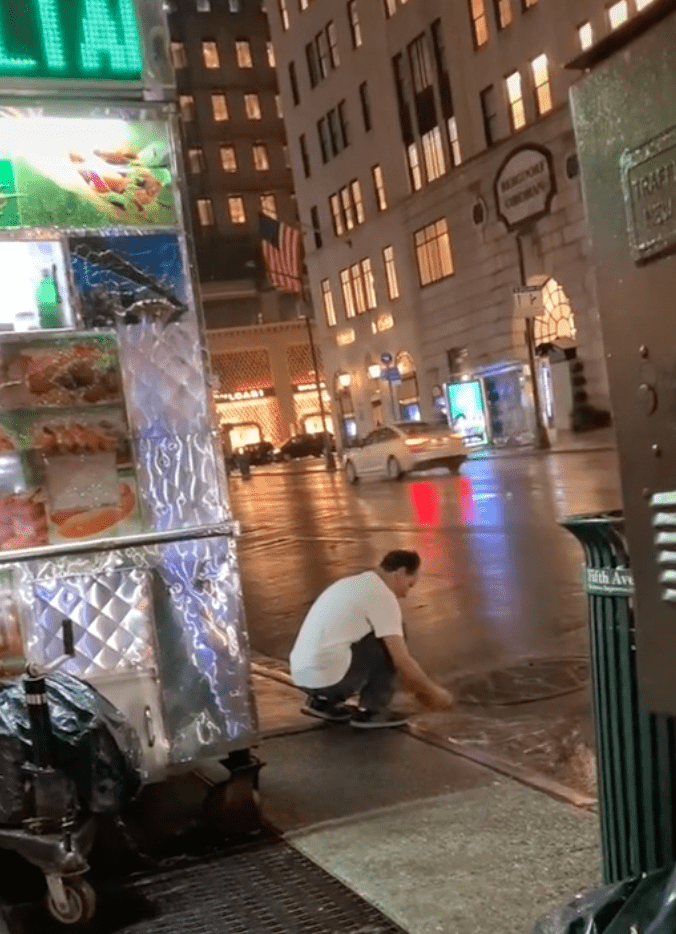 A BIG NO
Others stated that there was no excuse for his behavior. One netizen even said that if the worker was using the cloth to clean the outside of his truck, it was still "a big NOOO!" 
Some online users defended street vendors and cautioned people from generalizing. Someone stated that this is not how all vendors act and carry out their job.  

DON'T GENERALIZE 
The user shared: "Please don't generalize all food vendors because of one unsanitary man. It's super harmful when they're trying to make a living." However, studies have shown that hygiene in food trucks is a problem. 
A 2019 article published in NBC revealed that New York City's health commissioners often heard about food violations related to street vendors. These violations included traces of rats and food contamination.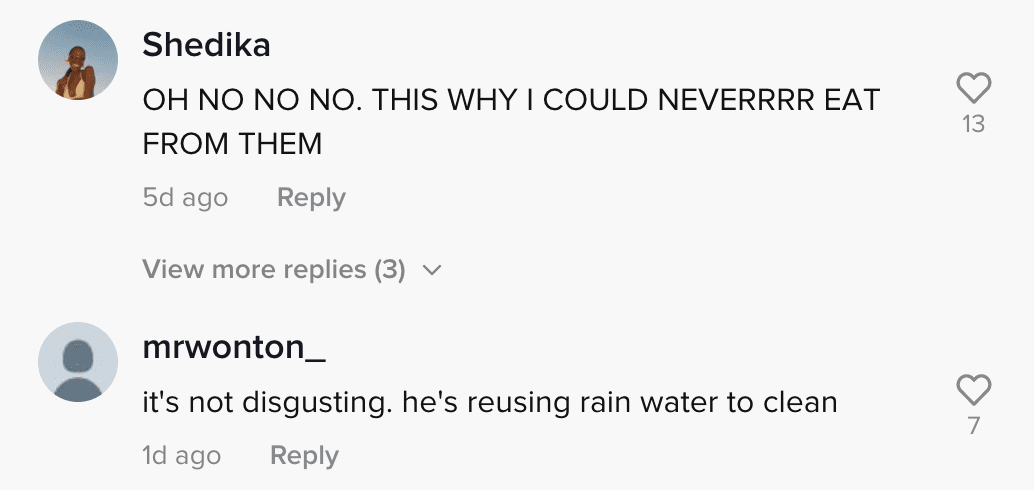 CONCERNS ABOUT CLEANLINESS 
It is purported that New York City alone has around 5,000 food carts. Despite health concerns, these carts remain active and a favorite of many citizens. Netizens were also quick to state that restaurants and their employees were not much better.
One user posed an interesting question. They asked: "And you think the restaurants are any cleaner?" The netizen then added that people concerned about cleanliness should rather stay home and make their own food in the future.