Barefoot Garcelle Beauvais Looks Ageless Showing Slim Legs in Fringed Printed Mini Dress in New Photos
Garcelle Beauvais displays her timeless beauty and fashion prowess in a new photoshoot. The former model flaunted her slim legs, rocking a printed mini dress with fringes in new photos.
Garcelle Beauvais is a lady of many talents and credits to her name. She is a former fashion model, author, TV personality, actress, doting mom, and grandparent.
Beauvais is also excellent at selecting the right threads that fit her skin tone and accentuate her build, giving her the best appearances at age 54.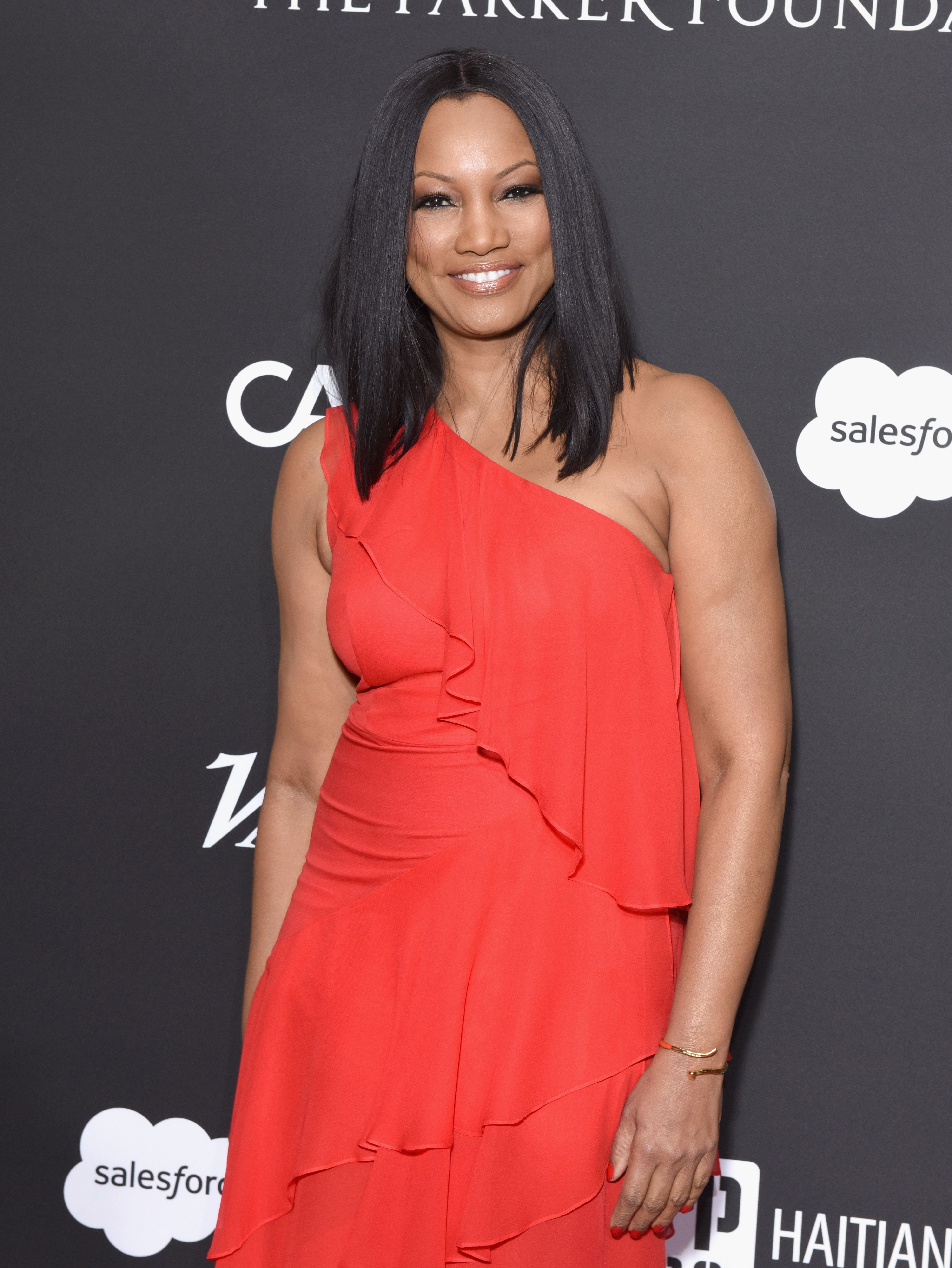 In an image shared three days ago, the TV personality posed in a colorfully printed bejeweled mini dress with a U-shaped neckline, fringed base, and sleeves. The post came with an inspiring message that read,
"Start each day with a grateful heart."
In the image, Beauvais who was barefoot's focus was away from the shutters as she crossed her leg in one pose and arched it in another. The actress's long black hair settled around one part of her shoulders, and she held a pair of pink pumps in one hand.
GARCELLE BEAUVAIS' FAMILY
At age 54, with a truckload of accomplishments in the fashion and entertainment world, an amazing bond with her kids, and becoming a grandmother, Beauvais has one of the best celebrity lifestyles.
The "Real Housewives of Beverly Hills" star recently became a grandmother and mother-in-law. Last year, her eldest son, Oliver Saunders, 29, exchanged marital vows with his fiancèe, Sam.
She shared the happy moments from the intimate wedding ceremony on Instagram, warmly welcoming the new Mrs. Saunders. Fans joined in congratulating the new couple.
A few months before the wedding post, the onscreen diva welcomed her first grandson, Oliver Junior, from the couple. Beauvais excitedly announced the baby's birth and later gave her followers a sneak peek of family bonding time with the little man.
The former model has two other sons, 12-year-old biracial twins, Jax Joseph and Jaid Thomas, who get lots of love online, following their mom's consistent praises. The boys are from her second marriage to Mike Nilon.
The mother of three has expressed that she loves her family dearly, and even though the boys are generations apart, they have a fantastic brotherly connection, which makes her proud.
HER LOVE LIFE
Beauvais has been married two times, first as a very young woman and then as an older adult. These days, she has chosen to rock her boat as a single woman, immersed in looking good, advancing her career, and enjoying her family.
Although she talked about having a crush on Brad Pitt, one of the celebrities who seems to have returned such emotions is Jamie Foxx. The pair acted as hotel employees and had genuine chemistry onscreen, which translated into a real friendship, but they never dated.
Last year, Foxx revealed that he often scolded himself for being too slow to ask her out while on set. He added that when she became committed to a relationship, he felt terrible knowing they should have been together.
Beauvais is keeping their relationship simple but great and hopes to work with the actor in the future. She is also placing more priority on herself and her family.