Daily Joke: Three Men Prepare for Their Execution
Three men were escorted to the execution grounds to proceed with their judgments. The first man was given a chance to choose how to be executed, and he picked the guillotine.
However, as he was about to be beheaded, the guillotine broke, and he was set free. He happily ran out of the premises, but not before he told the other men to pick the guillotine because it was broken.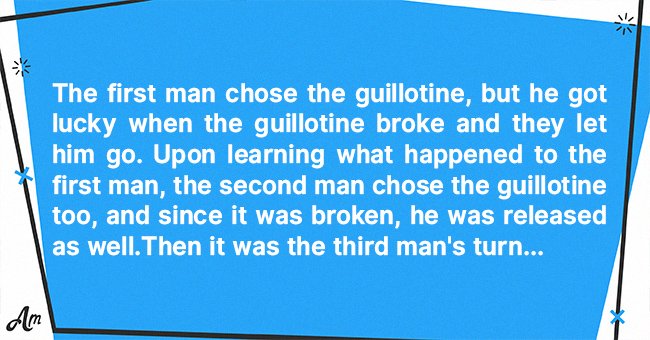 When it was the second man's turn, he decided to choose the guillotine knowing it was broken, and lucky for him too, the executors let him go. While the second man was taken away, the last candidate looked worried. He moved back and forth as he thought:
"Damn, the guillotine is broken. I better choose the electric chair!"
AN OFFENDER'S TRAGIC JOKE
A man was sentenced to death after killing his wife. On the day of his execution, the hangman asked if the offender had any last words, and the man said that he would like to tell a joke.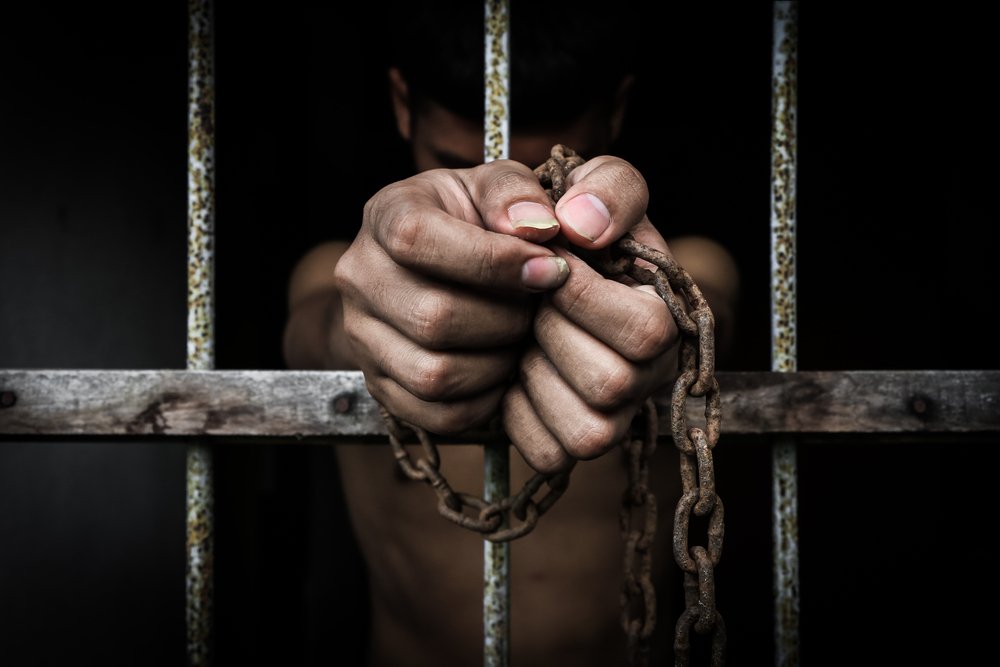 The man stated that he didn't take his bath for a week before the day he killed his wife. Instead, he bonded her with a rope and shouted that he would cut her into tiny pieces while she was still alive. The wife pleaded with the man to start with her nose because his stench was unbearable.
The crowd that had gathered to watch his execution all burst out laughing. Even the hangman couldn't control his laughter. Still smiling, he said:
"That joke was about something terrible! Why was it so funny?" 
The commotion amongst the crowd continued, so the hangman raised his massive hands, indicating for everyone to keep quiet. After controlling the audience, he turned to the offender, who replied:
"Well, I believe you can make a joke about any topic funny. After all, good comedy is all about execution."
If you enjoyed these jokes, you might also like these, about a man who went to prison for the first time and heard some strange numbers and about the differences between a prison and a job.
Source: Reddit.com: Upjoke.com