9-Year-Old Girl Wows Alicia Keys with Her Powerful Voice
On her way to the heights of stardom,  a dynamic young girl has taken the internet by storm. The legendary Alicia Keys noticed her one-of-a-kind gift, using her iconic voice to give the 9-year-old a huge shoutout.
9-year-old Megan Rakesh, from the city Bengaluru in India, caught the attention of songbird queen Alicia Keys with her powerful vocals. Rakesh took a note out of the soul singer celebrity's book, belting out her song "Fallin" in a TikTok video. 
This chain of events occurred after TikToker Danny B organized a talent show on their platform to which the 9-year-old submitted footage of her singing. The clip went viral, with Keys eventually praising the young girl via an Instagram story.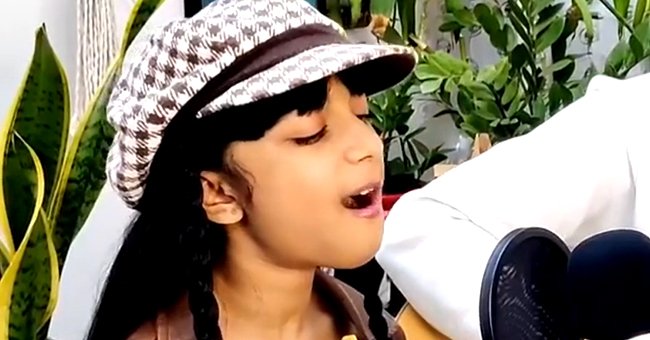 The "If I Ain't Got You" singer included the original TikTok clip in her story; this was re-shared as a post on an Instagram account that Rakesh's parents created called @megandthemiracles. Part of the description read: 
"ALICIA KEYS SHARED IT😳😳😳😳💗💗💗.. STILL CANT BELIEVE THIS IS HAPPENING."
It also read that their daughter's dream had now come to life and thanked Keys for the beautiful music she brings into the world. The parents let the prolific songstress know that she is inspiring. 
The comment section was also electrified, with many complimenting Rakesh on her vocals and emphasizing their belief that she will be a star someday. One individual remarked: 
"This 9-year-old has me believe she really did fall in love. 😮 👏"
So far, it has received just under 10,000 likes. The young girl also appeared in a follow-up clip on the Instagram page, thanking Keys again and doing another cover of one of her famous songs, "No One."
This 9-year-old has been singing along to the strumming of her dad's guitar since she was reportedly only 2 years old. She was 5 years old when her mother and father decided to share her talent with the world, creating a YouTube channel. 
This brave 7-year-old also doesn't shy away from complex topics like racism and even mental health.
She has already amassed more than 37,000 followers on Instagram. Her popularity extends beyond the online world, with Rakesh having traveled all over her city to perform in venues. 
MUSICALLY GIFTED
While discovering such young talent from a TikTok video isn't unheard of, if any platform has a reputation for finding budding songbirds, it's "America's Got Talent." The star this time was 9-year-old Victory Brinker.
The young girl stunned the judges with her angelic operatic voice. Although she may have been deserving, all the judges Simon Cowell, Heidi Klum, Sofia Vergara, Howie Mandel, and Terry Crews, had used their Golden Buzzers. 
However, in a never-seen and never-done-before instance, Cowell managed to arrange a spectacular moment. All at once, the judges pressed their Golden Buzzers; gleaming glitter rained down.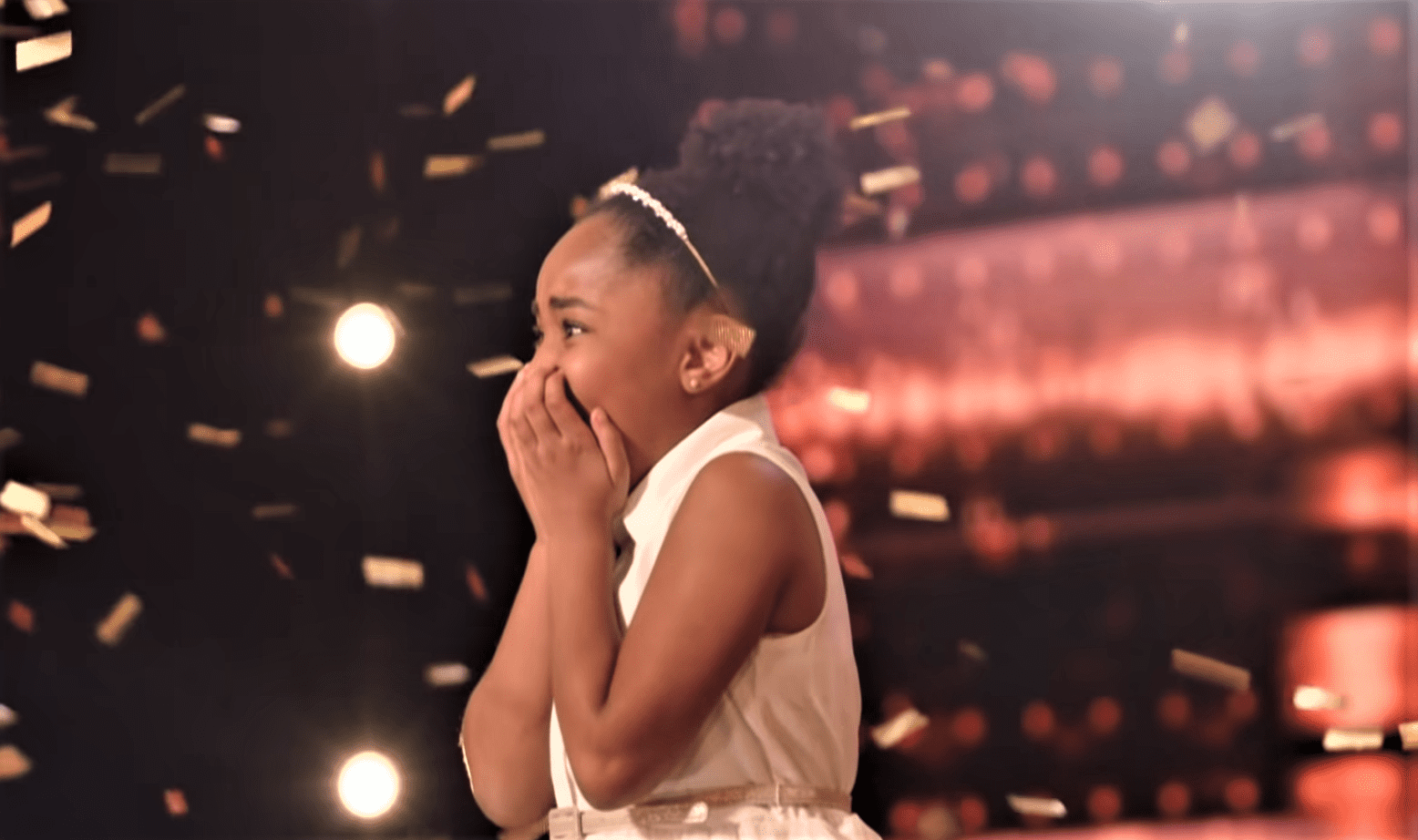 A STAR IN THE MAKING
It looks like 9 is the new age for up-and-coming child stars. Recently, Third-grader D'Corey Johnson's Facebook video of him singing the American national anthem also went viral.
The young boy did so during the morning announcements at his school on April 23, 2021. Johnson's voice was so beautiful that it left all the teachers in tears. 
According to his mother, Nakia Johnson, this 9-year-old tends to make individuals cry with what she observes as a soothing tone. The mom expressed that he is obsessed with singing and acting. 
SPARKING CHANGE
A child doesn't necessarily have to use their singing voice to make an impact. A 7-Year-old boy who was bullied at school fought the problem by simply utilizing his compassionate words.
Rowyn Montgomery began to make inspirational clips online. He expressed his hopes that his videos would help other children who were being picked on or feel less alone by telling his story. 
This brave 7-year-old also doesn't shy away from complex topics like racism and even mental health. From musical gifts to hearts full of compassion, this generation certainly makes the future look brighter.