Matt Roloff Blows the Lid off the Big News Following His Girlfriend's New Addition to the Family
American television host Matt Roloff promised his fans a piece of big news in the coming days, and recently, the 59-year-old shared the exciting news involving his girlfriend, Caryn Chandler.
TV personality Matt Roloff kept his fans at the edge of their seats after promising to share a piece of big news in the coming days. Fans can finally take a breath as the 59-year-old has let the cat out of the bag.
Roloff took to his Instagram Stories to share a piece of exciting news involving his girlfriend Caryn Chandler, who recently became a grandma. Roloff wrote in his post, "I promised big news this week.. Congratulations to the Chandler family. Caryn is a grandma."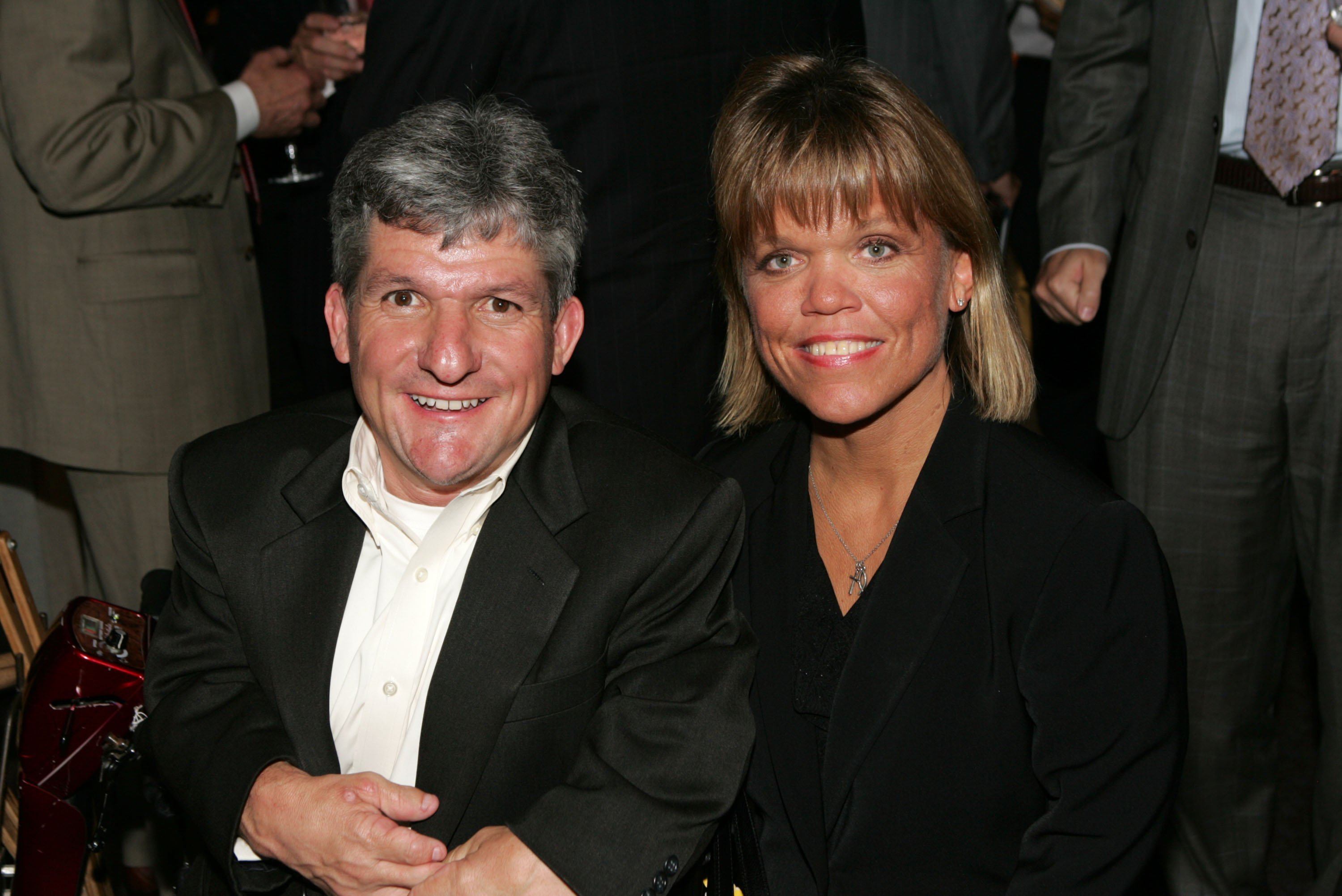 He shared the post alongside a picture of the sleeping cute newborn. Also, the new granny, Caryn, took to her Instagram page to share the big news, revealing her grandson's name. The excited granny wrote,
"I'm a Grandma ! Sweet baby Liam Joseph Chandler arrived Sunday August 22nd (2 weeks early). A bouncing 6lbs 12 oz of pure joy. My heart… is bursting !"
Her loyal boyfriend was among the first to drop a comment on the post, congratulating the family for their newest addition. Roloff commented, "congrats to mom and dad, and of course congrats to you too grandma."
"LITTLE PEOPLE, BIG WORLD"
"Little People, Big World" has been a hit since it aired, giving fans a glimpse of Roloff's life. The father of four divorced his wife Amy in 2014, and a few years later, Caryn became a regular by his side.
Last year, Conor got into trouble for harassing his mother, to which he pleaded not guilty.
Most fans suspect that things had not ended with Amy when Roloff and Caryn's relationship began making the former farm manager have a complicated relationship with the show's viewers when she first got in.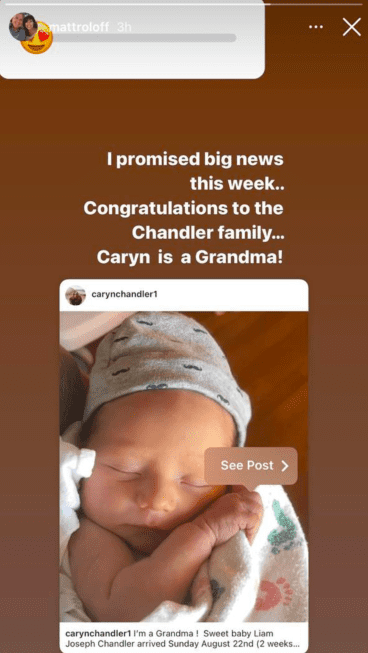 Also, her children Brittany and Connor from her roughly 20-year-old marriage to ex-husband Joseph Chandler, who had a criminal record, were not allowed on the show due to legal issues.
Reports revealed that Caryn's children are not allowed to appear on TV without Joseph's permission. Finally, in 2019, Brittany and Conor made a brief appearance on the show.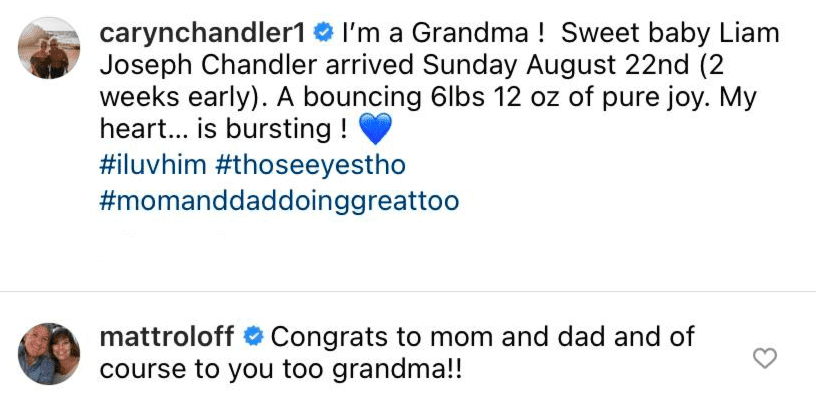 BLENDING THEIR FAMILIES
As their relationship progressed, Roloff and Caryn have tried to get their family closer. Roloff once remarked that it would be exciting to have their families relate better as they continue to plan a future together.
While her children are not often in the spotlight, the mother of two has had to battle Conor's addiction problems. The 22-year-old had addiction problems in the past and was also arrested for theft in 2016 and 2017.
Last year, Conor got into trouble for harassing his mother, to which he pleaded not guilty. In the end, he was ordered not to have contact with Caryn and her family and not to go within 100 feet of her.