Olivia Rodrigo Stuns Fans with Metallic Gray Ensemble and Orange Wig in Recent Instagram Post
Breakout pop star Olivia Rodrigo mesmerized millions of fans as she rocked an eye-catching ensemble and a colored wig. Scroll down to see the young singer's show-stopping look.
Olivia Rodrigo started developing a large fan base with her role in Disney Channel's "High School Musical: The Musical: The Series." Besides her exceptional acting and singing chops, she is admired for her impressive looks.
The 18-year-old pop singer and TV actress recently shared on Instagram a picture and a short video from a fun studio photoshoot. She rocked a stunning fashion ensemble with a fun twist.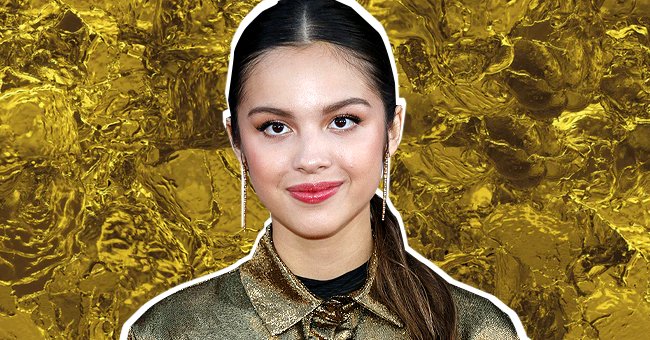 Rodrigo is part of Generation Z, but her captivating style seems to stem from an older generation. The first photo showed her dressed in a metallic gray top and flared pants. She wrote in the caption:
"enjoy ur youth [sic]."
The teen star's shiny top featured a zip-up style and a collar, while her pants came with a belt with a round buckle. She paired her seemingly vintage fashion with matching pointed shoes.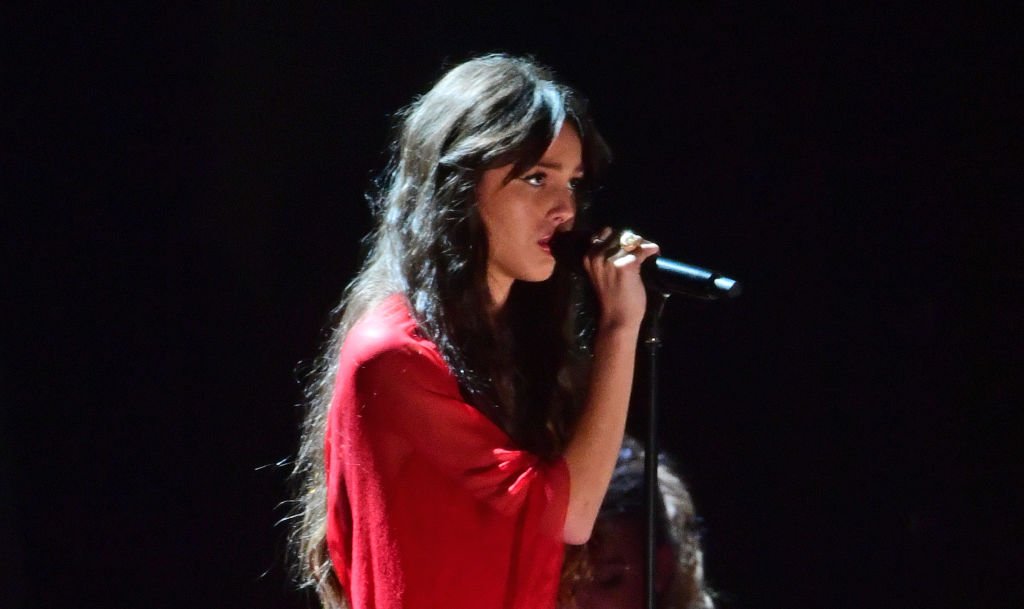 While holding a blue bottle, Rodrigo posed with her arm angled to the left and her head tilted sideways. The "Driver's License" singer donned an orange wig in the snap, catching fans' attention.
"Putting the LEG in legacy," a fan commented. Meanwhile, the teen musician displayed a sassy yet sweet facial expression with a fun pink filter around her eyes in a video.
Blown away by the TV star's looks, a follower remarked that Rodrigo looked like she was enjoying her moment while another likened her to art-pop singer Halsey, who also loved sporting bright colored hair.

Rodrigo consistently brings back fashionable trends from the '90s. Like her style, the Filipina-American pop star's music also incorporates familiar tunes from an older song of a famous rock band.
In 2018, the band announced they would retire "Misery Business" from their live sets.
Since releasing her new song "good 4 U," several fans raised their eyebrows after noticing that her track sounds the same as Paramore's famous 2007 song "Misery Business."
Addressing fans' curiosity, Rodrigo added the band's lead singer Hayley Williams and ex-guitarist Josh Farro to the song's writing credits. Williams is one of the young hitmaker's music influences.
Meanwhile, Paramore's publisher, Warner Chappel, congratulated Williams and Farro for Rodrigo's successful hit via Instagram Story. Williams also addressed Chappel's post, leaving an IG story comment, "Our publisher is wildin rn."
In 2018, the band announced they would retire "Misery Business" from their live sets. Williams previously stated she no longer felt a connection to its lyrics, which she wrote when she was a teenager.
"Good 4 u" is not the only song by Rodrigo with familiar references. She previously credited Taylor Swift and co-writers Jack Antonoff and St. Vincent in her song "Deja Vu."