Diane Keaton Reveals the 'Amazing' Singer She Would Love to Sing with at Least Once
Actress and fashion icon Diane Keaton recently professed her love for music icon Ariana Grande and admitted she would love to sing a duet with her.
Diane Keaton may be an impressive actress with a desirable taste in fashion, but she is also a kind-hearted human being willing to make others feel good at a moment's notice.
In August 2020, for example, she posted a couple of videos on Instagram donating clothes to Goodwill. During an interview with Ellen DeGeneres, Keaton described what she did as just a "strange woman doing something generous."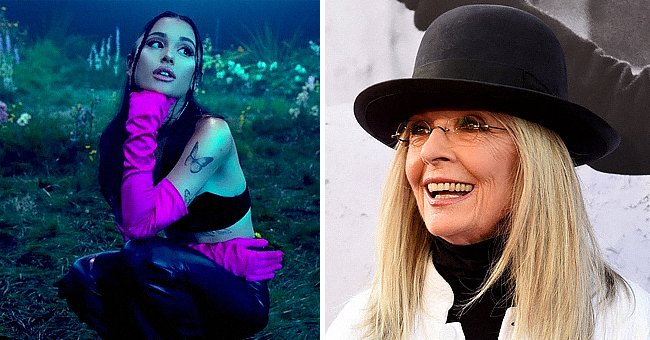 The actress admitted she realized she didn't need all the clothes she had, so the best thing to do would be to give them away for a good cause. 
Then, in August 2021, Keaton took to social media to praise and honor some of the "most wonderful actors" she has ever worked with.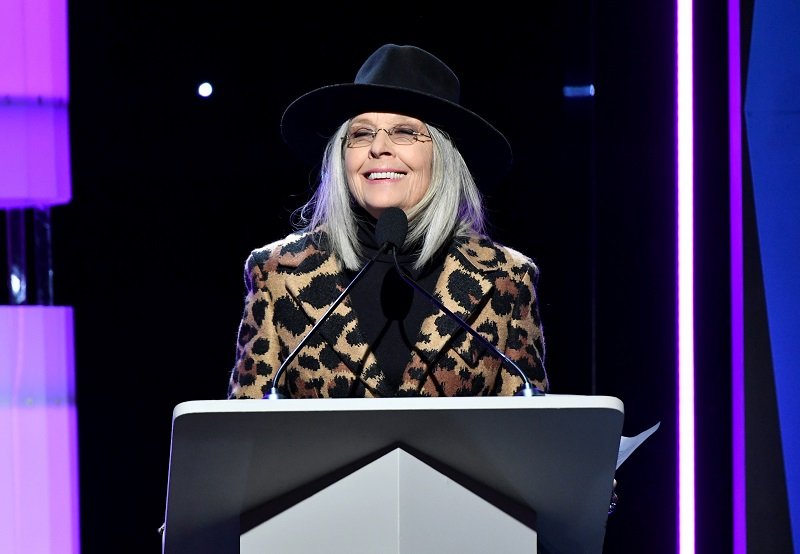 The short clip, titled "Good Men," showed black-and-white photos of Michael Douglas, Morgan Freeman, Harrison Ford, Jack Nicholson, Warren Beatty, and other actors while Keaton sang Rosemary Clooney's "You'll Never Know." 
Mel Gibson was also featured, and his inclusion surprised some people, given his past antisemitic remarks. Now, Keaton is making another person feel loved.
On September 1, the "Book Club" star posted another video with several images of Ariana Grande. While the photos changed, Keaton said that Grande was "amazing" and would love to sing along with her. 
[Keaton] admitted she didn't see herself as iconic – just a regular person.
After that, Grande's "Thank u, next" began playing in the background, and the actress sang offbeat. She wrote in the caption that she loved Grande and asked her followers if they thought Grande would sing a duet with her.
The music icon took to the comment sections and wrote that she loved Keaton and had an "out of body experience." It was not the first time Grande and Keaton have interacted, though.
In mid-2021, Keaton answered questions from famous friends and fans for an interview, and Grande asked what being so iconic felt like. 
Keaton's response was rather humble as she admitted she didn't see herself as iconic – just a regular person. Speaking of Grande, she married Dalton Gomez in May 2021, and their love story is one of a kind.