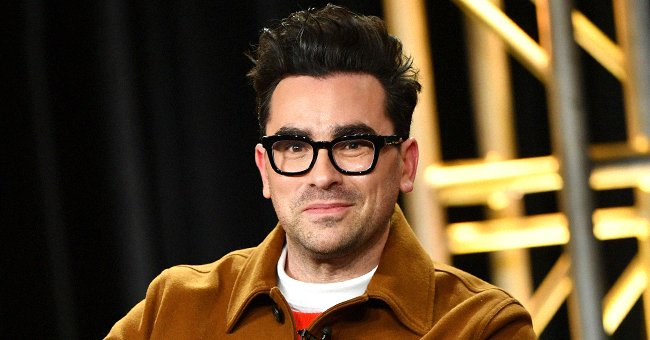 Getty Images
'Schitt's Creek' Star Dan Levy Reveals Meaning behind His Met Gala Ensemble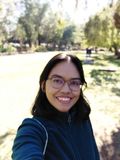 Canadian actor Dan Levy attended his first-ever 2021 Met Gala dressed in a striking ensemble. He recently revealed the meaning behind his outfit. Check out what he said.
Dan Levy gained fame after portraying Daniel Rose in the 2015 Canadian TV series "Schitt's Creek," where he starred alongside his father, Eugene Levy, who also played his on-screen dad Johnny Rose.
After captivating fans with his acting skills, Dan caught attention again with his striking presence at the 2021 Met Gala, where he paraded himself in an eccentric blue ensemble.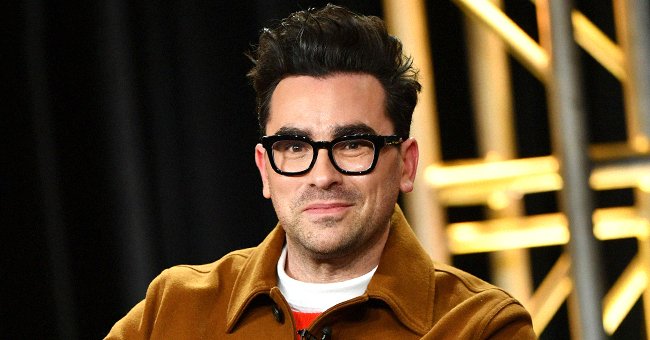 Dan Levy at Pop TV segment of the 2020 Winter TCA Press Tour in January 13, 2020 in Pasadena, California.| Photo: Getty Images
The sensational outfit was made by Jonathan Anderson of Loewe. Dan recently shared on Instagram a lengthy message explaining the reason behind his eye-catching outfit. His post read:
"We wanted to celebrate queer love and visibility."
The actor posted a picture of tiny blue beads sewn onto his ensemble. The image of two men in front of his outfit was from the late artist and LGBTQ+ activist David Wojnarovicz.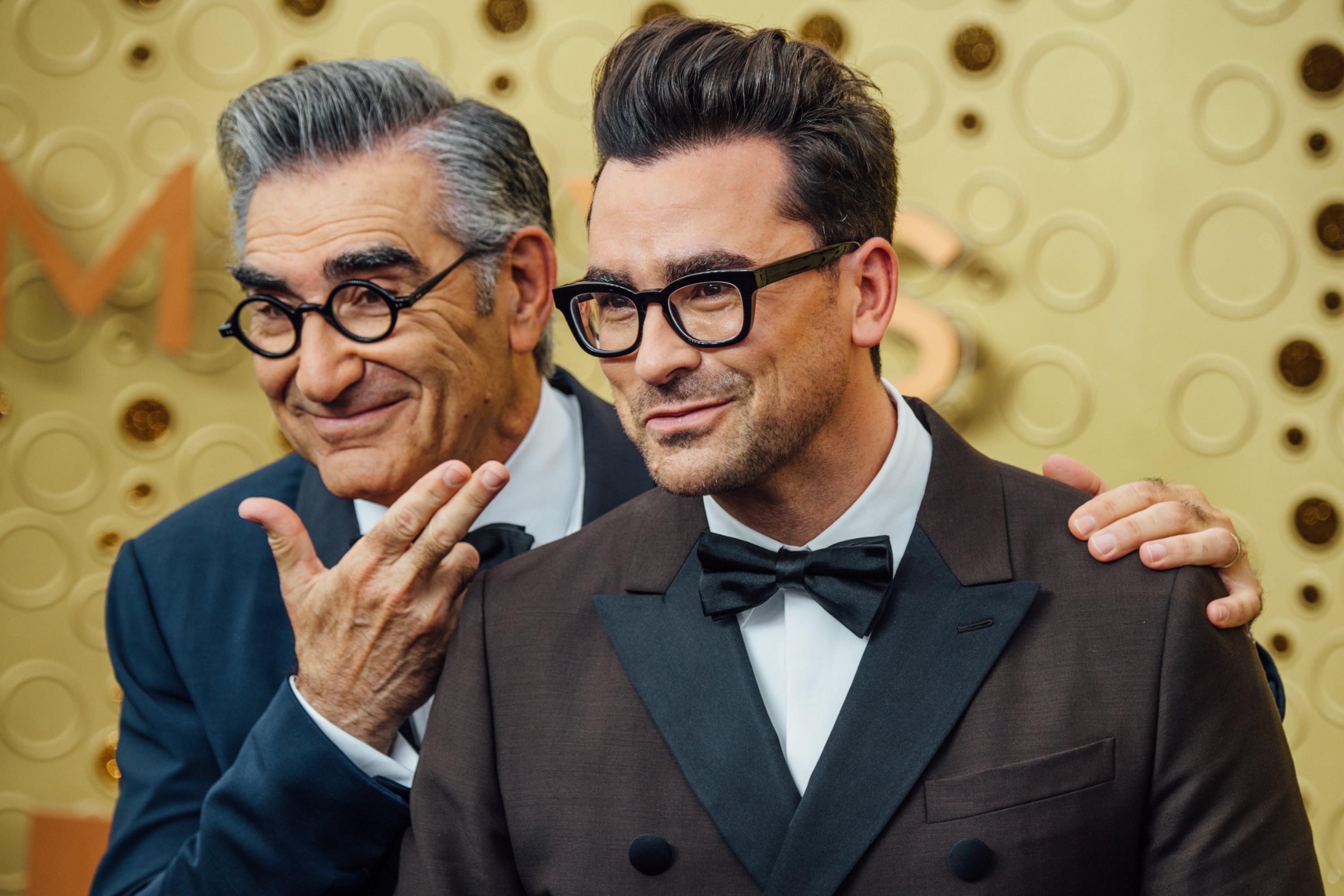 Eugene Levy and Dan Levy at the 71st Emmy Awards at Microsoft Theater in 2019 in Los Angeles. | Photo: Getty Images
Dan, who identifies himself as gay, emphasized in his lengthy post that he wanted to send a message of hope, resilience, love, and joy instead of feeding on hate.
The young actor and Eugene, known for their bushy eyebrows, are the father-son duo who created the award-winning series.
According to the 38-year-old actor, Loewe donated to Visual AIDS, a group that continues to raise HIV awareness and education. Wojnarovicz also supported this group when he was alive.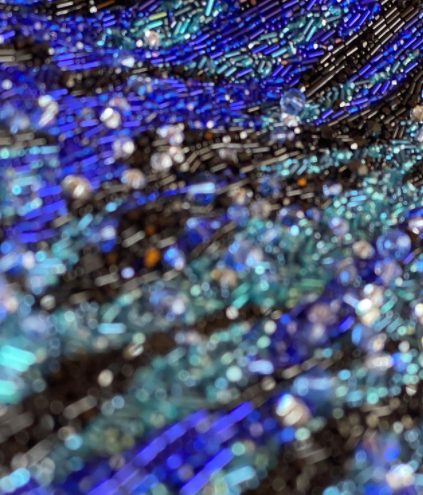 Dan Levy shows off the intricate design made out of blue beads for his 2021 Met Gala ensemble. | Photo: instagram.com/instadanjlevy
Before the Met Gala, Dan has been stunning fans with his non-traditional sense of style in "Schitt's Creek." In one of the sitcom's episodes, he paired his sweatshirt with a plaid skirt.
In a previous interview, he said one of the takeaways of making the series was the importance of fashion in storytelling. Besides that, the series earned him a prestigious award.
The young actor and Eugene, known for their bushy eyebrows, are the father-son duo who created the award-winning series, and Entertainment Weekly hailed them as "Entertainers of the Year."
The Canadian comedy series previously swept the majority of the awards in the 2020 Emmys amid the pandemic. Dan and Eugene won the writing and directing categories.
Eugene and Dan are admired for their creativity. On how they became a successful tandem, the young multi-hyphenate shared that his dad gave him space and allowed him to explore his talents.
Since the series' sixth and final season ended last year, reports surfaced about the sitcom being turned into a movie. While Dan would love to explore the idea, he said it won't happen anytime soon.
Please fill in your e-mail so we can share with you our top stories!