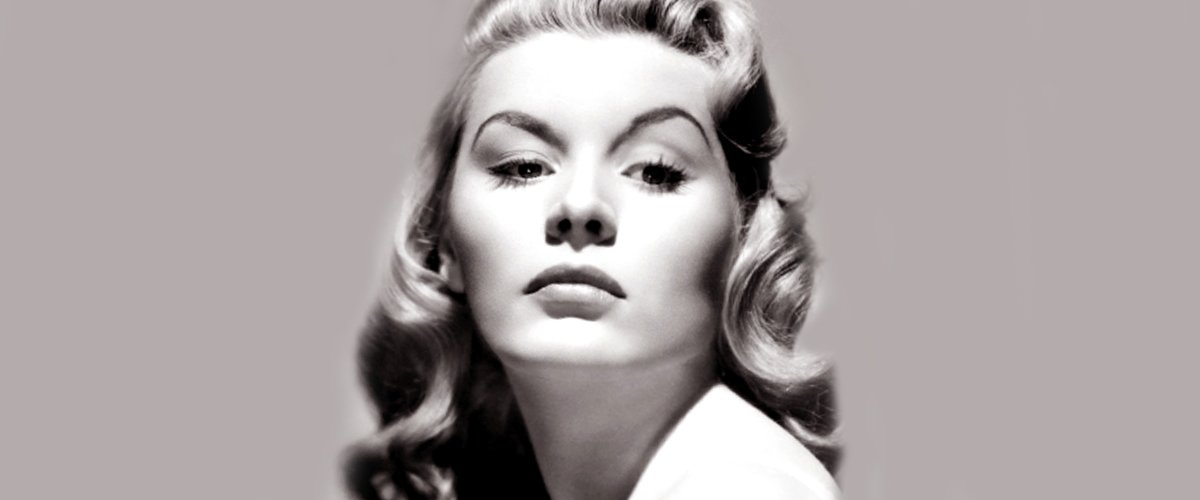 Getty Images
Barbara Payton Endured a Tragic Downfall – The Drastic Story of a Blazing Blonde Bombshell's Brief Hollywood Fame

Being in the spotlight is a pressure that not many people understand and has brought many young Hollywood starlets to their knees. For Barbara Payton, the glitz and glam of life in the spotlight were all too much.
Numerous affairs, dependency issues, and a quick rise to fame that came crashing down as quickly as it came all led to the untimely death of this beautiful starlet who was filled with potential.
Many stories and rumors about Barbara Payton contributed to her reputation being ruined and eventually led to her ultimate downfall.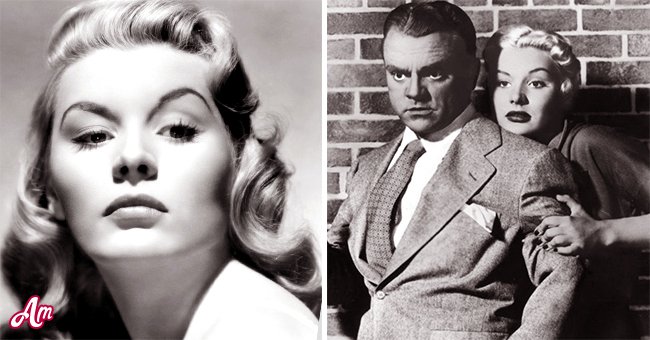 Barbara Payton (Left) and Barbara Payton and James Cagney in "Kiss Tomorrow Goodbye" (Right) | Photo: Getty Images
ABOUT BARBARA
Barbara was born on November 16, 1927, in Minnesota. She came from a typical blue-collar background but grew up to be a blonde bombshell. She ran away to elope with her boyfriend at 15, but her parents quickly found out and annulled that marriage.
However, by the time Barbara was 17, she met and married her second husband, 22-year-old Air Force Captain John Payton Jr. The two moved to California together, where they had a son. Within the next year, Barbara decided she wanted to pursue a career in Hollywood.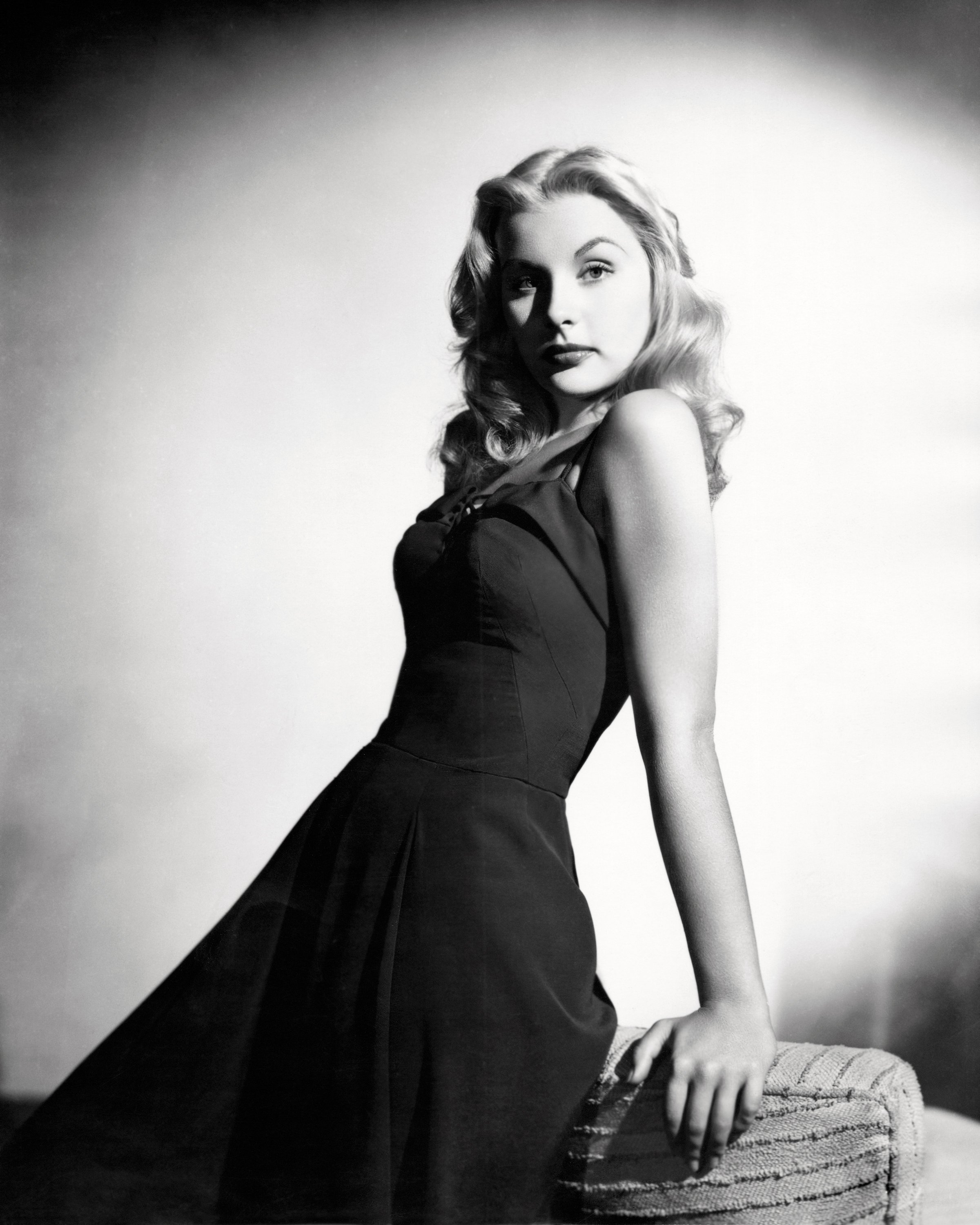 Studio shot of American actress Barbara Payton circa 1950 | Photo: Getty Images
Barbara divorced John and moved with their son to Hollywood, where she began pursuing a career in acting. As she burst onto the scene with her gorgeous looks and vibrant personality, she began attracting attention.
She was soon cast for many modeling jobs and was signed by Universal International, who placed her in a training program with other young stars with potentials. It was from here that she obtained most of her roles.
AFFAIRS
At this time in Hollywood, the "casting-couch" method of obtaining roles was popular. This was a practice whereby young starlets would sleep with casting directors, agents, producers, or anybody else who could leverage a production to secure a role.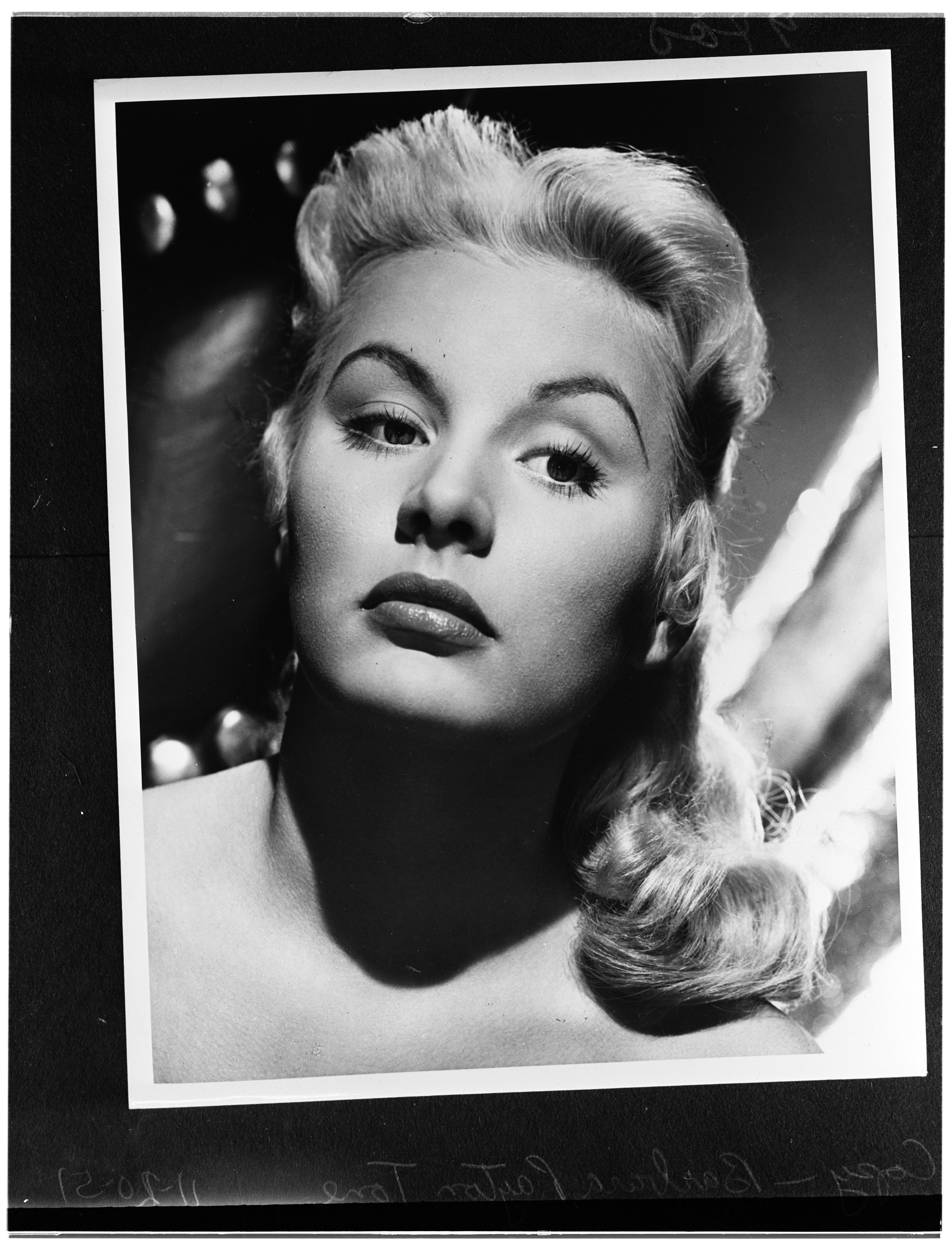 Copy negatives of Barbara Payton in 1951, Los Angeles | Photo: Getty Images
Being the dazzling beauty that she was, Barbara had many love affairs throughout her career, some innocent and some illicit. Her love affairs included that with Mickey Cohen, Howard Hughes, and John Ireland.
However, Barbara's affairs included those with married men and men who should not have been sleeping with her. These included an affair with William Cagney and Bob Hope. Hope was a married man, and his publicist believed that being tied to Barbara was bad for his reputation.
A lobbycard from the movie "Trapped" where Barbara Payton played the girlfriend to the lead actor, Lloyd Bridges, 1949 | Photo: Getty Images
Hope cut Barbara off completely after she followed him around for a year after their breakup, requesting that he give her money. After this, she landed a role in the movie "Trapped," which led to bigger things for the actress.
"KISS TOMORROW GOODBYE"
After having landed the role of the girlfriend to Lloyd Bridges in "Trapped," Barabra began to gain some attention. In fact, she had gained so much attention that she got a screen test for a movie called "Kiss Tomorrow Goodbye."
James Cagney was an actor and dancer, and the 1950 movie "Kiss Tomorrow Goodbye" was his own. However, he was not the one who interviewed Barbara for the role that she would play in the movie.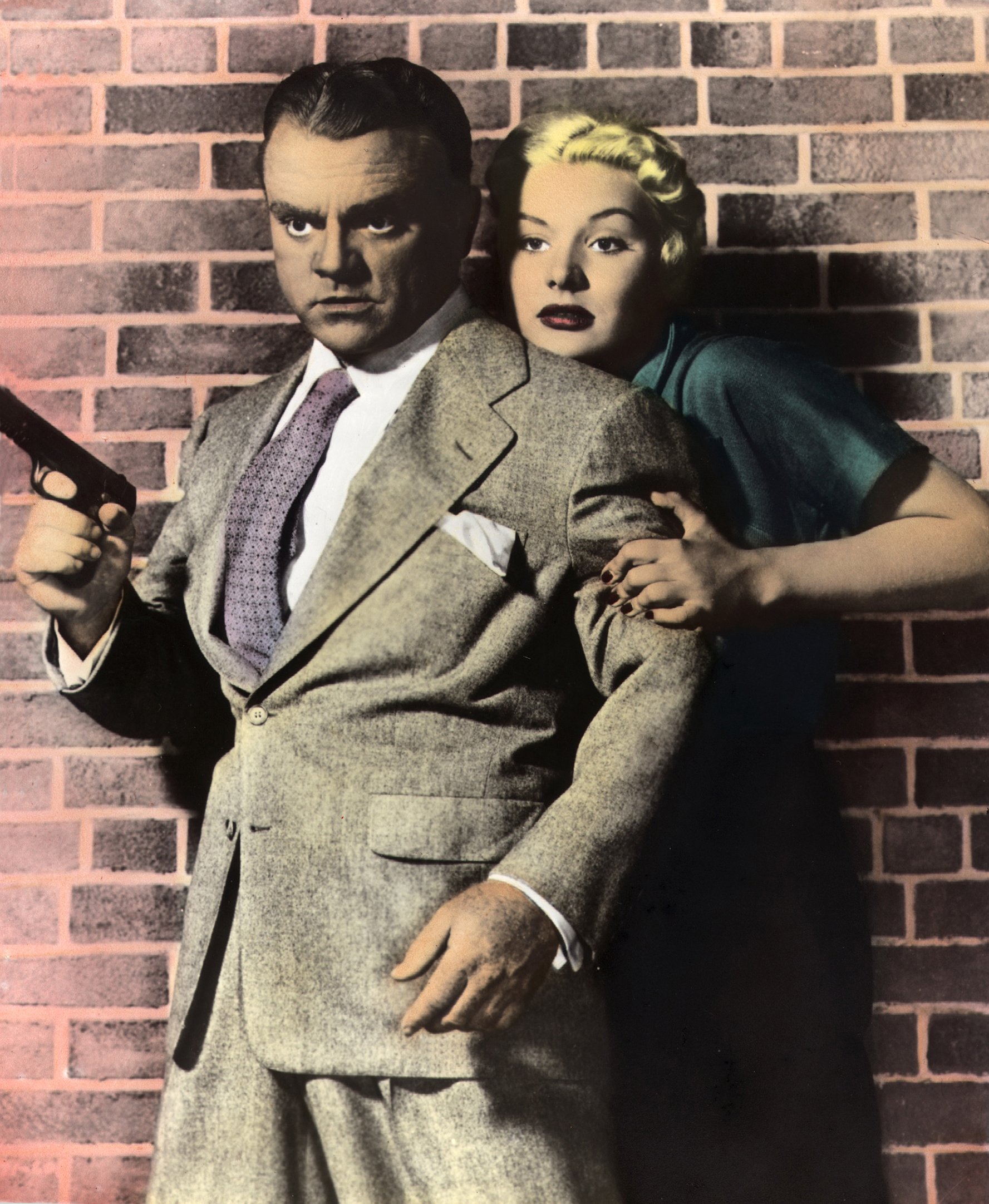 A sketch of a still from the movie "Kiss Tomorrow Goodbye" starring Barbara Payton and James Cagney, 1950. | Photo: Getty Images
It was James' brother William who interviewed the starlet for the role. It has been said that the two were involved in a love affair and that this is why Barbara was so prominently shown on the movie's promotional materials.
This is the movie that catapulted Barbara's fledgling career into something beyond her wildest dreams and perhaps beyond what she could cope with. Following this movie, she began to land bigger roles and bigger paychecks.
ADDICTIONS
After having starred in "Dallas" and "Only The Valiant," Barbara's paycheck had increased to a whopping $10,000 a week in 1951. A huge salary indeed for one woman and her son. However, the paychecks were not well used by the star.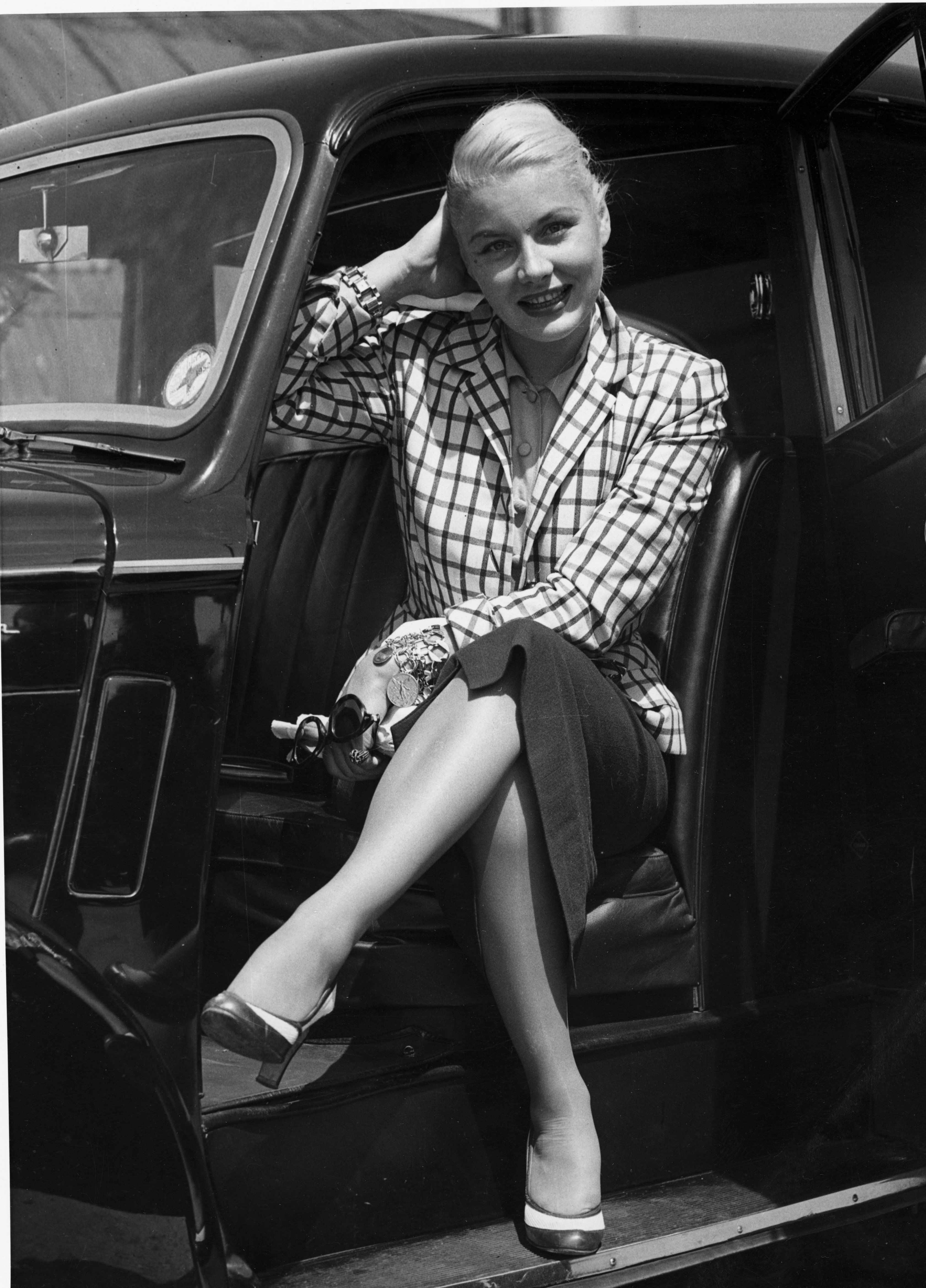 Barbara Payton posing in a car, July 1952. | Photo: Getty Images
It was quickly apparent that Barbara's career would come second to her love of nightclubs, partying, and having passionate affairs with married men. This would ultimately be her downfall.
The star was on the rise to fame and could have become an A-list celebrity had she not ruined her reputation by consistently partying and having affairs with men who had families, but the thrill of the nightlife was too tempting for the star.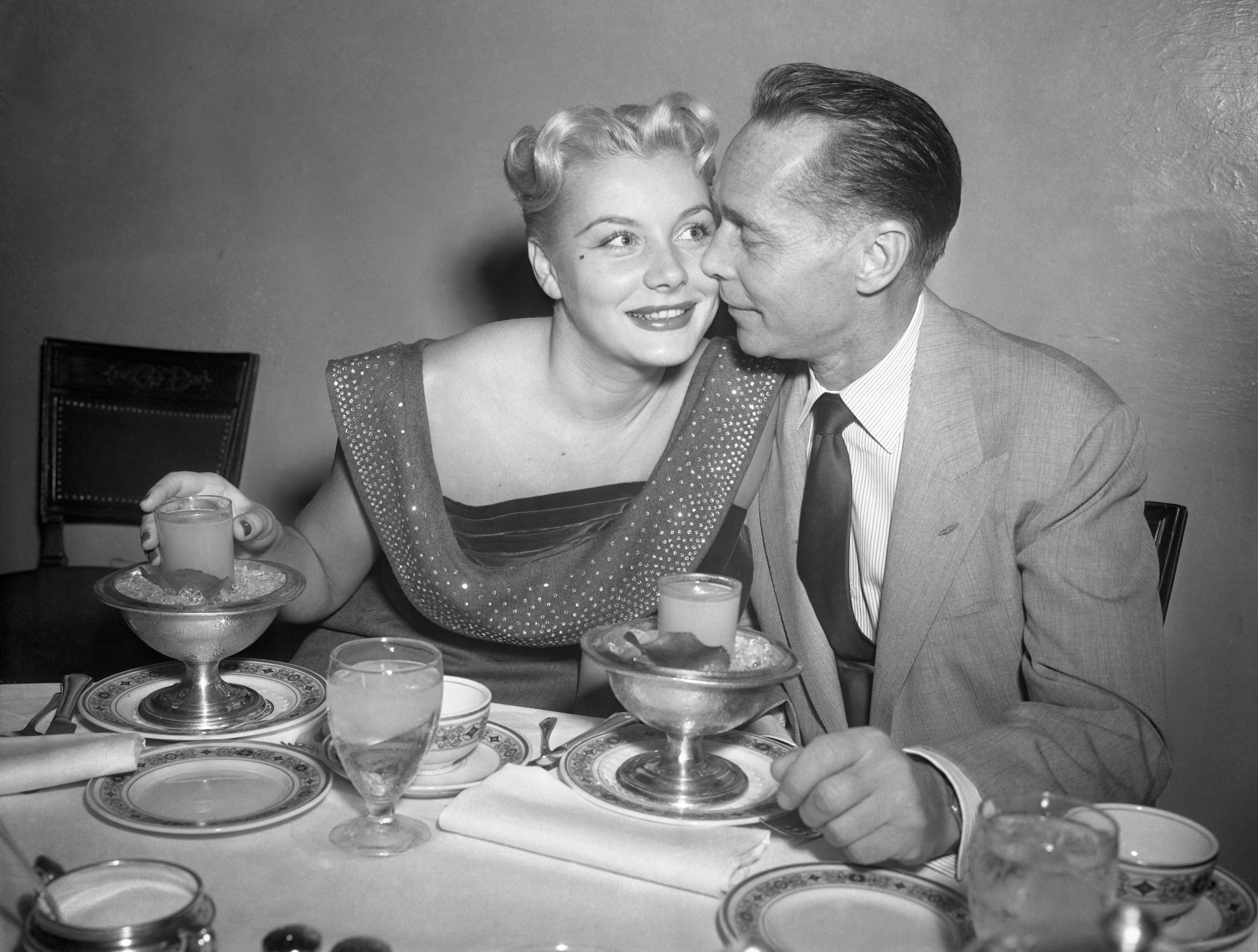 Barbara Payton and Franchot Tone at dinner together in LA, late 1951. | Photo: Getty Images
After having a rumored affair with William Cagney, Barbara got engaged to Franchot Tone but was soon involved with her co-star, Guy Madison. Tone and Madison reportedly got into a verbal altercation over Barbara.
Tone persisted in the relationship with Barbara, only to find her sleeping with another star that she met at Tom Neal's party. Barbara would tell friends that she was engaged to Neal until it all came to a violent end, with Neal putting Tone in a coma after a physical altercation.
LIFE AFTER HOLLYWOOD
Following the altercation that landed Tone in a coma, Barabara and Tone still got married in 1951. However, a few weeks later, the marriage fell apart, and Barbara returned to a relationship with Neal.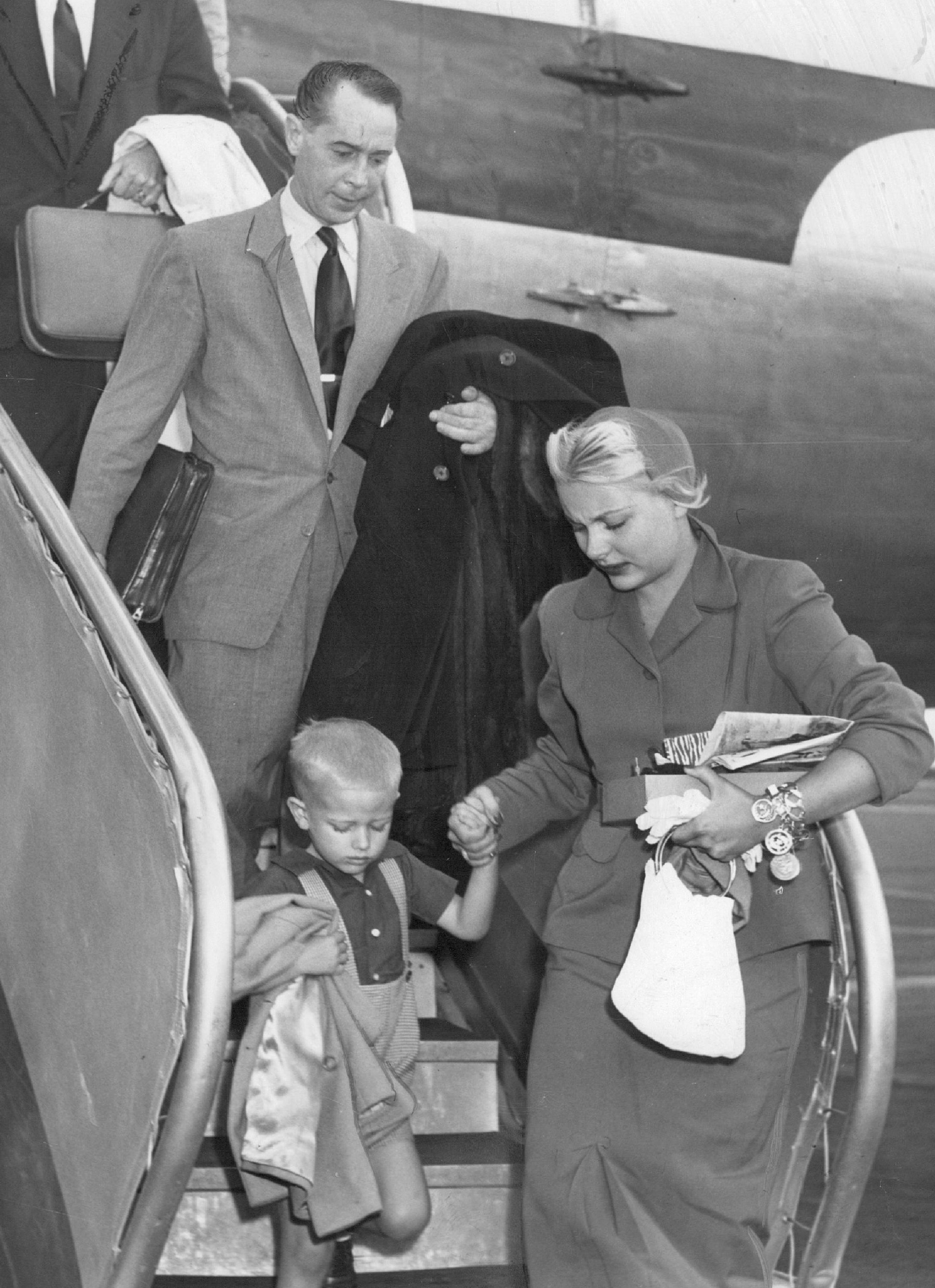 Franchot Tone, Barbara Payton, and her son Johnny Payton getting off a plane in October, 1951 | Photo: Getty Images
Barbara and Tone then reconciled for a brief period before Barbara overdosed on sleeping pills. She lived through the overdose, but she and Tone divorced in 1952. However, the management decided to give her one last chance with "The Bride of the Gorilla," which was a low-budget movie.
Shortly after landing the role in "Bride of the Gorilla," the management saw that Barbara's career ended and canceled her contract with them. This only intensified Barbara's downward spiral.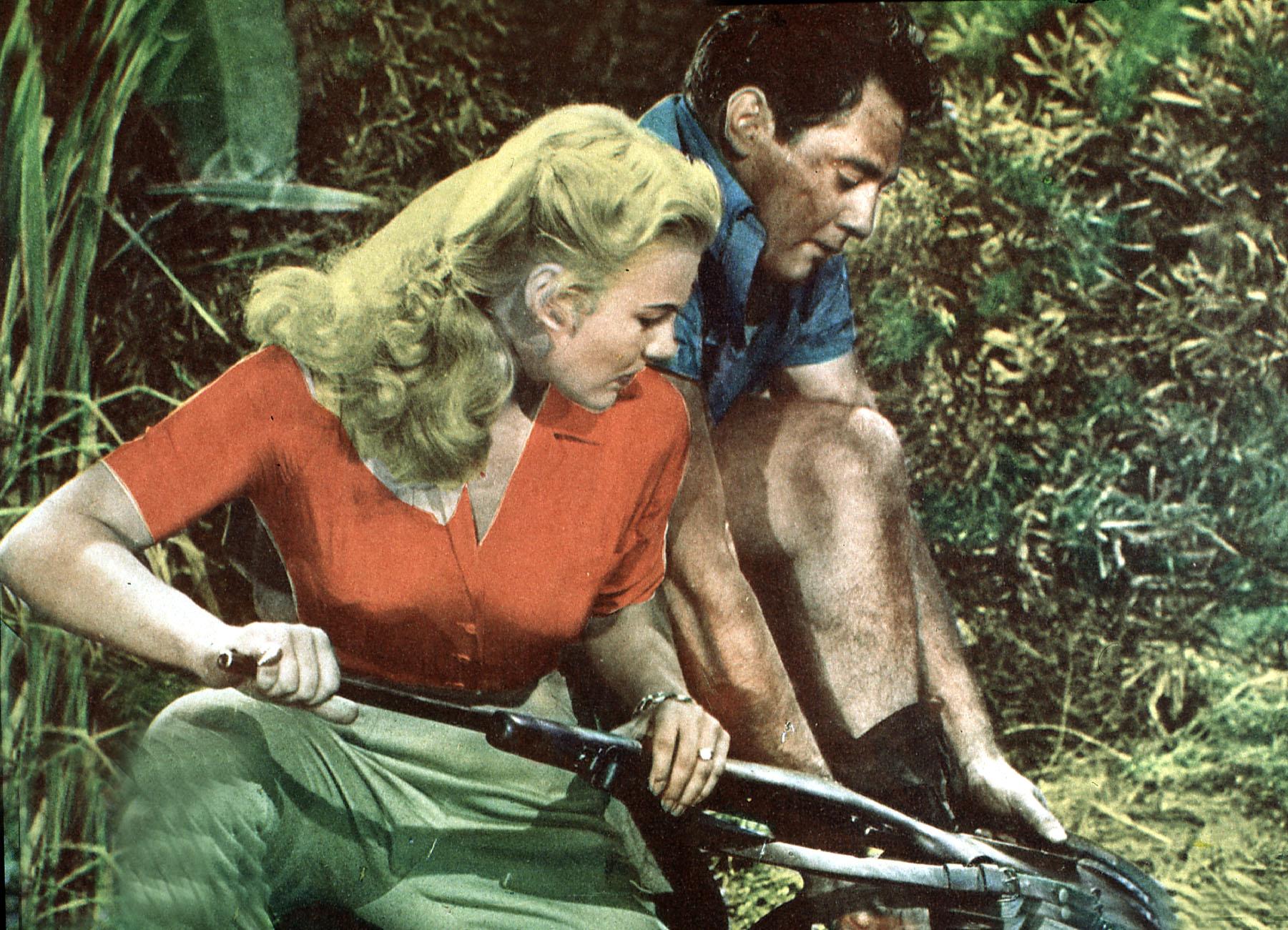 A sketch from a still taken from the movie "Bride of the Gorilla", 1951. | Photo: Getty Images
Barbara had no more income, and the funds she had were dwindling due to her excessive partying and drinking. Soon, her funds would run out, and she would be caught passing bad checks at the supermarket.
HEALTH STRUGGLES
One night, after an evening of heavy drinking and partying, Barbara collapsed in a pool of her own blood after suffering an ectopic pregnancy. She had no money to speak of and resorted to prostituting to pay for her drink and drugs.
By this time, Barbara had lost custody of her son and was frequenting seedy bars in the worst parts of L.A., where she would turn tricks to get some money for the evening so that she could buy herself alcohol and drugs.

Movie poster for the movie "Bad Blonde" in which Barbara Payton had a starring role, 1953 | Photo: Getty Images
She was found sleeping on a bus bench in 1962, bruised and battered where she was once beautiful and vibrant. She was stabbed by one of the other women on the street and needed 38 stitches to close the wound in 1963.
Barbara spent almost seven years on the streets before she collapsed on the bathroom floor of her parent's home and died in her mother's arms at the age of 39 years old.
Please fill in your e-mail so we can share with you our top stories!