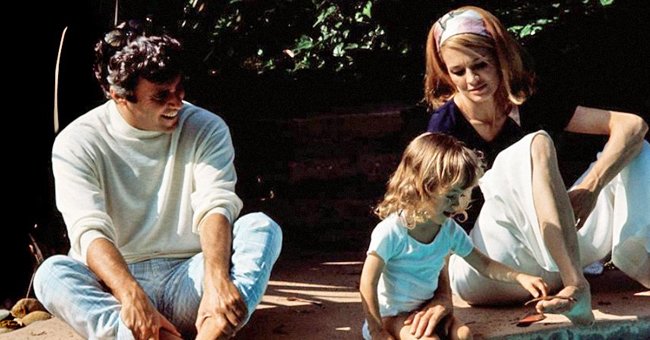 Getty Images
Angie Dickinson Rejected Roles to Care for Ill Child Whose Life Ended at 40 in 2007

Angie Dickinson and Burt Bacharach's daughter Nikki struggled throughout her whole life, since the day she was born. She lived 27 years without a real diagnosis and tragically ended her life in her 40s.
Nikki Bacharach was born in the summer of 1966 in the apex of her parents' career. Angie Dickinson was a stunning actress who had shared the screens with stars like Frank Sinatra and John Wayne.
Her father, Burt Bacharach was a talented composer who wrote hits for Dionne Warwick, Dusty Springfield, and Tom Jones, and he won two Oscars for his compositions.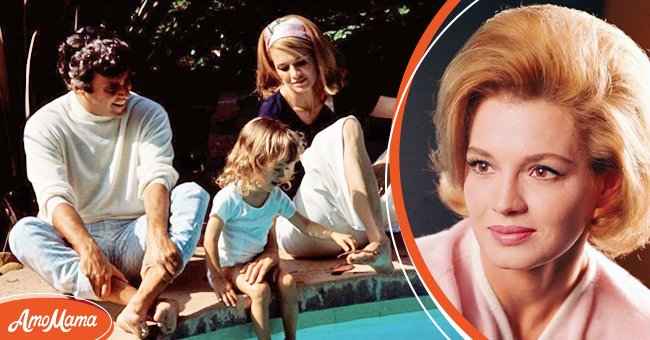 Burt Bacharach, wife Angie Dickinson, and daughter Lea Nikki, 2, on the grounds and around the swimming pool of their Hollywood home June 3, 1969. [left] Portrait of Angie Dickinson [right] | Source: Getty Images
Dickinson's water broke three months before it was supposed to. She had a risky pregnancy, so she's been recommended to have bed rest but the woman got an infection.
When she ran to the hospital, she thought the premature baby wouldn't make it alive. But she did. She was born an over fragile and tiny newborn baby with one pound and ten ounces.
Nikki had been put immediately into a preemie isolette, which is an enclosed incubator, and she lived there for nearly three months.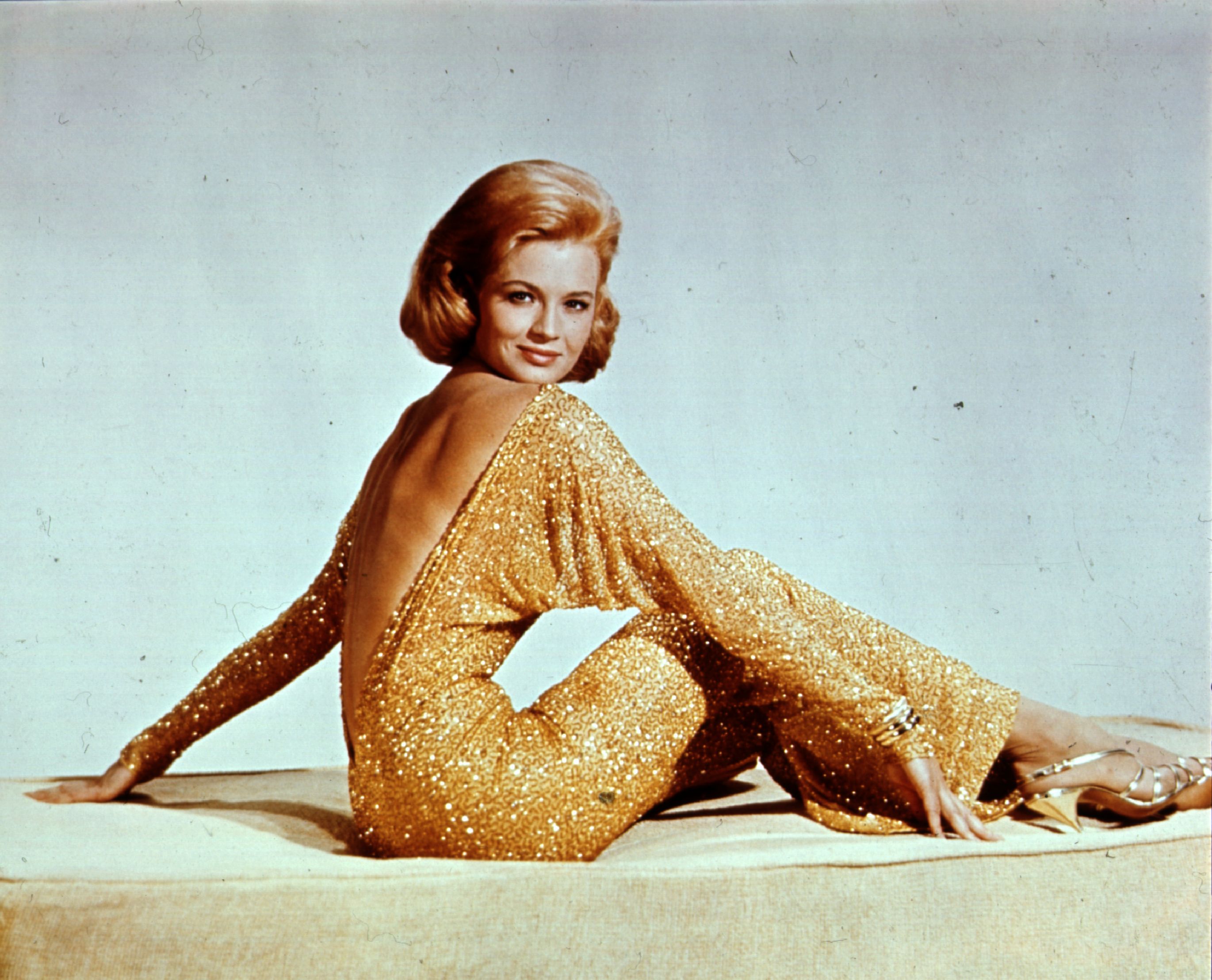 Angie Dickinson wearing a backless gold lame evening dress with batwing sleeves, circa 1965. | Source: Getty Images
The baby girl left the hospital weighing about five pounds, but as Angie Dickinson put on her essay in the LA Mag on her daughter's life, "she looked normal and contented."
Before she was a year old, though, the health issues began. In the essay, Angie reported that Nikki started to have difficulties with her eyes and she was diagnosed with strabismus.
The little girl didn't speak until she was three years old. But that, though, didn't affect Nikki's ability and development in other activities such as ballet, gymnastics, horseback, swimming and scuba diving.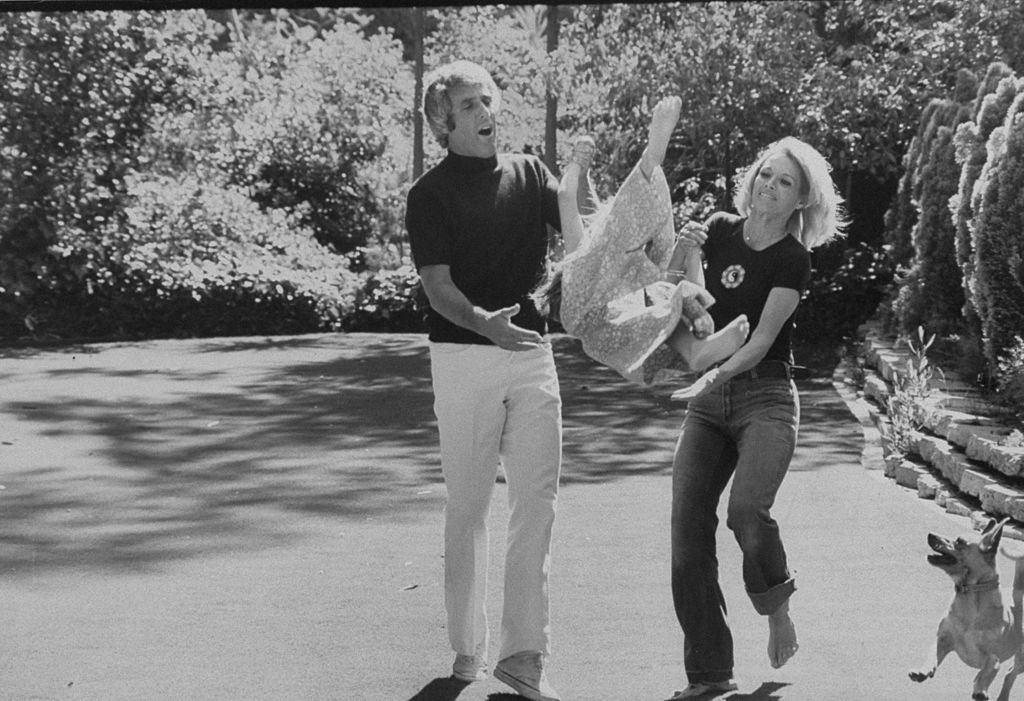 Composer Burt Bacharach Jr. (L) and his actress wife Angie Dickinson playing with their daughter, in Beverly Hills in 1974. | Source: Getty Images
She also played the piano like a prodigy, at just 4. Nikki was capable to make up songs, lyrics, and rhythms and rime them, which her talent for it might have come from her father, noted the "Police Woman" star about her child.
Most of Nikki's struggles were connected with her syndrome, Asperger's. The syndrome is a previously used diagnosis on the autism spectrum.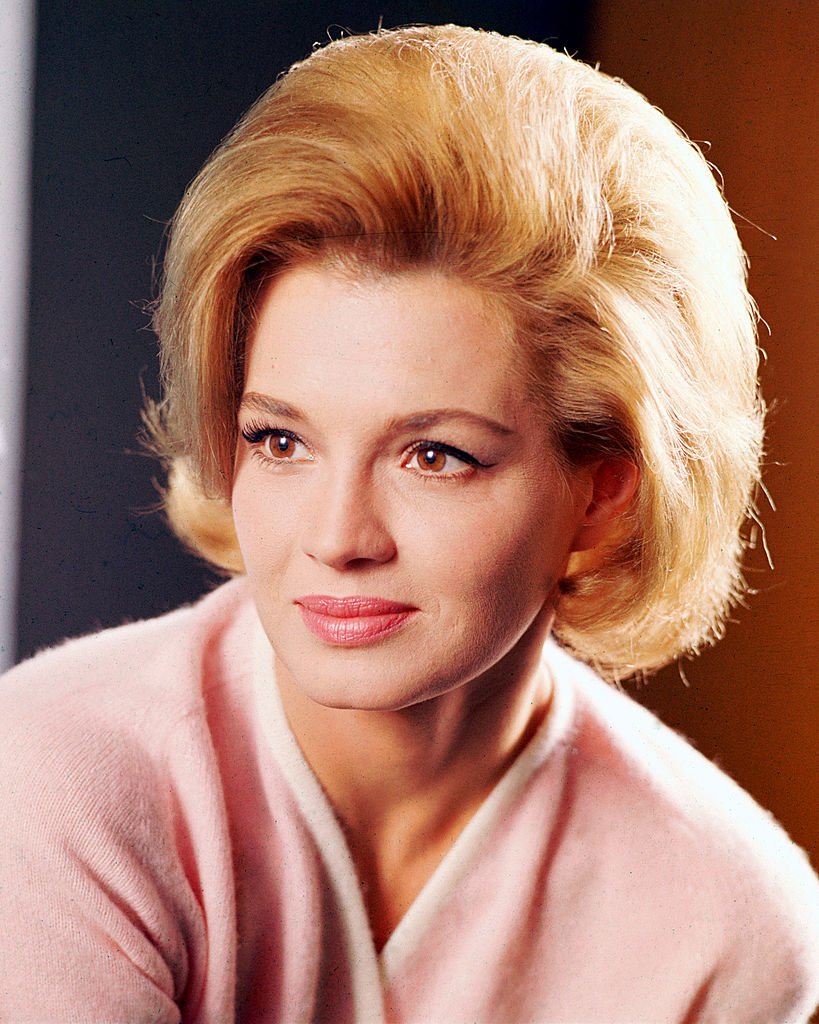 Headshot of Angie Dickinson, US actress, circa 1965. | Source: Getty Images
The main issue for Angie's daughter was coping mechanisms. Someone who is diagnosed with Asperger's isn't capable of coping with virtually anything. Angie shared about her daughter's "inability to cope":
"Any noise that bothers you, any disappointment, any fear, any pain, any strain, any sadness. Anxiety, frustration, abandonment. Loss, fear of loss. You have no way of blowing it off. It affects every breath you take."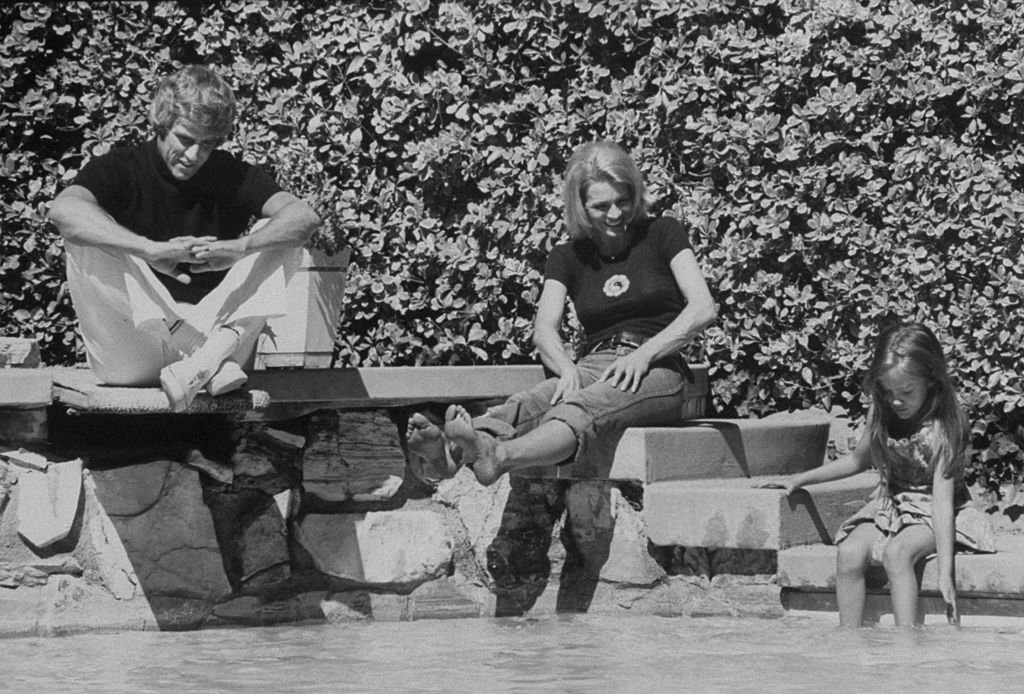 Composer Burt Bacharach Jr. (L) and his actress wife Angie Dickinson watching their daughter play in the water in Hollywood in 1974. | Source: Getty Images
Nikki's syndrome took its toll on her mother's personal and professional life. Angie decided to work less until her child was seven, so that she could give her daughter the special attention she needed while still acting.
The Hollywood actress addresses and connects her daughter's progress to her extra attention. She described:
"The total love and the total joining. I was continually keeping her connected, talking to her, hugging her, keeping her in a realm of comfort and familiarity."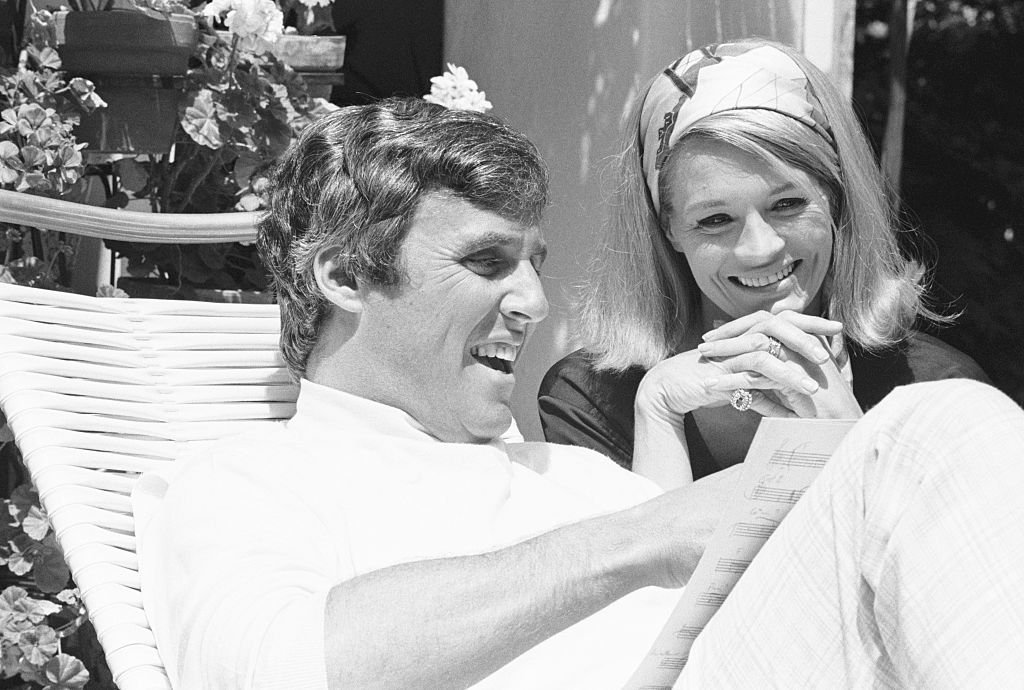 Composer Burt Bacharach and wife, actress Angie Dickinson, review some of Burt's new songs on the patio of their home. Los Angeles, California, in 1960. | Source: Getty Images
They decided to enroll her at the UCLA Lab School, an experimental elementary school for kids of all backgrounds, some of them disabled. The girl suffered from bullying and was constantly criticized but she still managed to make friends.
As Nikki got older, her mother described her as "excessive." Due to her lack of ability to deal and cope with much of regular things, she would often kick a wall or tear book pages out of sheer frustration.
The confusion to both Burt and Angie was that they couldn't fully comprehend how one can have mental retardation and still play the piano wonderfully, do well at school and make friends.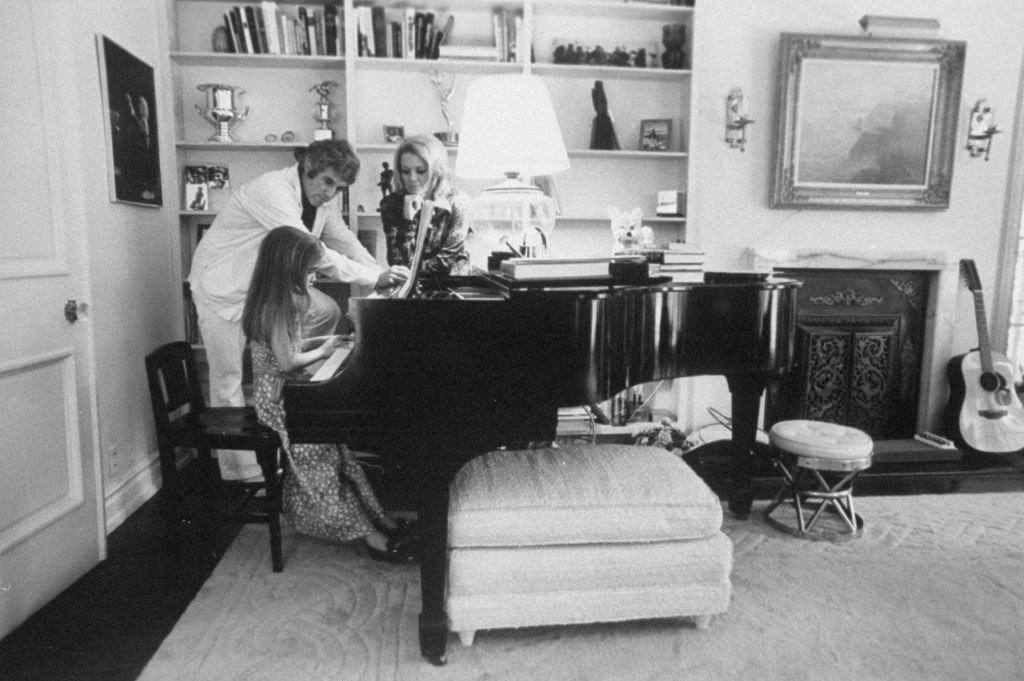 Composer Burt Bacharach Jr. (L) and his actress wife Angie Dickinson watching their daughter play the piano. | Source: Getty Images
Nikki started with therapy then Burt adverted to psychiatry. However, the psychiatrists couldn't understand her, thus had no answer to their daughter's issues.
As the problems would increase and the parents couldn't find ways to deal with her any longer, they sent her to a mental institution, the Constance Bultman Wilson Center in Faribault, Minnesota, in which she stayed for ten years.
According to Angie, Nikki still could make "amazingly well," despite the center's inability of helping her. In 2000, Angie came across an article about Asperger's and she finally knew what her daughter had.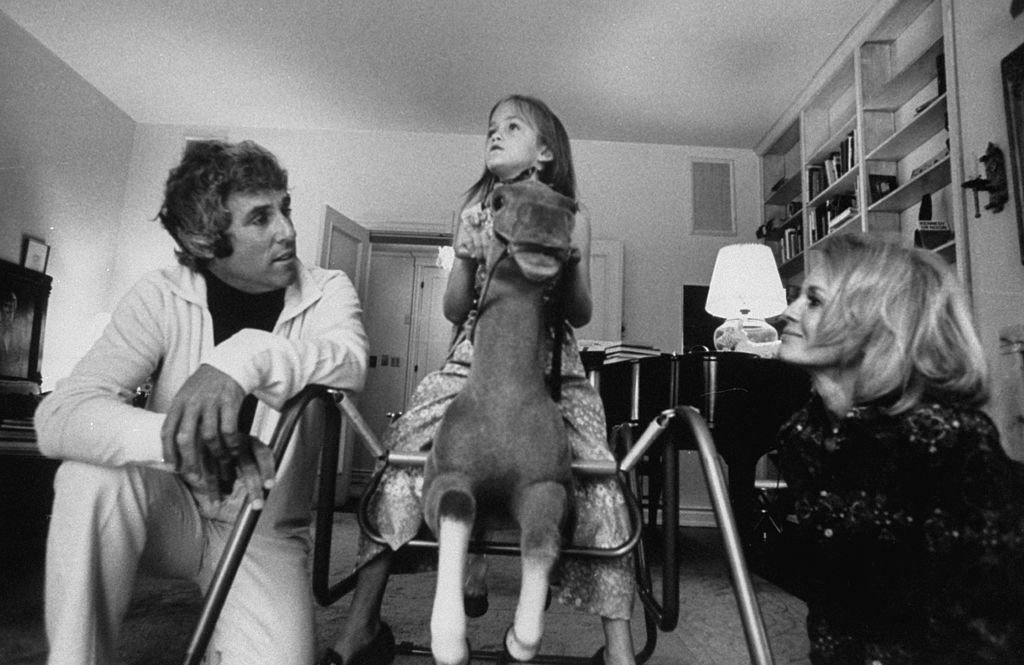 Composer Burt Bacharach Jr. (L) and his actress wife Angie Dickinson watching their daughter ride a rocking horse. | Source: Getty Images
People with Asperger's often have high intelligence and vast knowledge on narrow subjects but lack social skills, which made sense to Angie.
Nikki's syndrome escalated and worsen throughout the last ten years of her life. After trying everything, Angie could see only one way out: dedicate her life 100% to her daughter. She said it worked. Mother and daughter did everything together from that day on.
At 40-years-old, Nikkin took away her own life, in 2007. Her death took her parents by surprise and brought a lot of sorrow for both of them.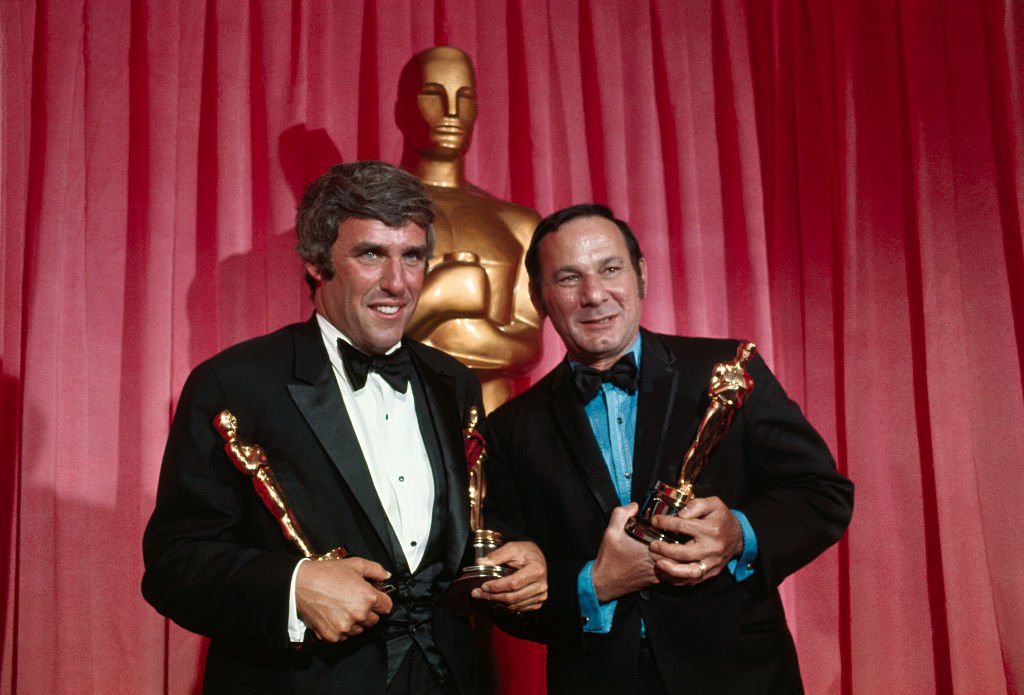 For "Best Song in a Movie" for 1969, composer Burt Bacharach (left) and lyricist Hal David hold Oscars they won for "Raindrops Keep Falling on my Head" from "Butch Cassidy and the Sundance Kid," at the Academy Awards. | Source: Getty Images
Right after her death, Burt came up with the idea to write a memoir for her. It took him more than 5 years until he release the biography "Anyone Who Had a Heart: My Life and Music."
Bacharach's memoir said that revisiting the memories of his daughter was very tough and emotional. Despite Nikki's open threats of committing suicide, because she got to a point she couldn't handle helicopters' noise, he said he never really thought she would do it. He shared with USA Today:
"You hear that enough and you know it's never gonna happen and then one day she just goes and kills herself."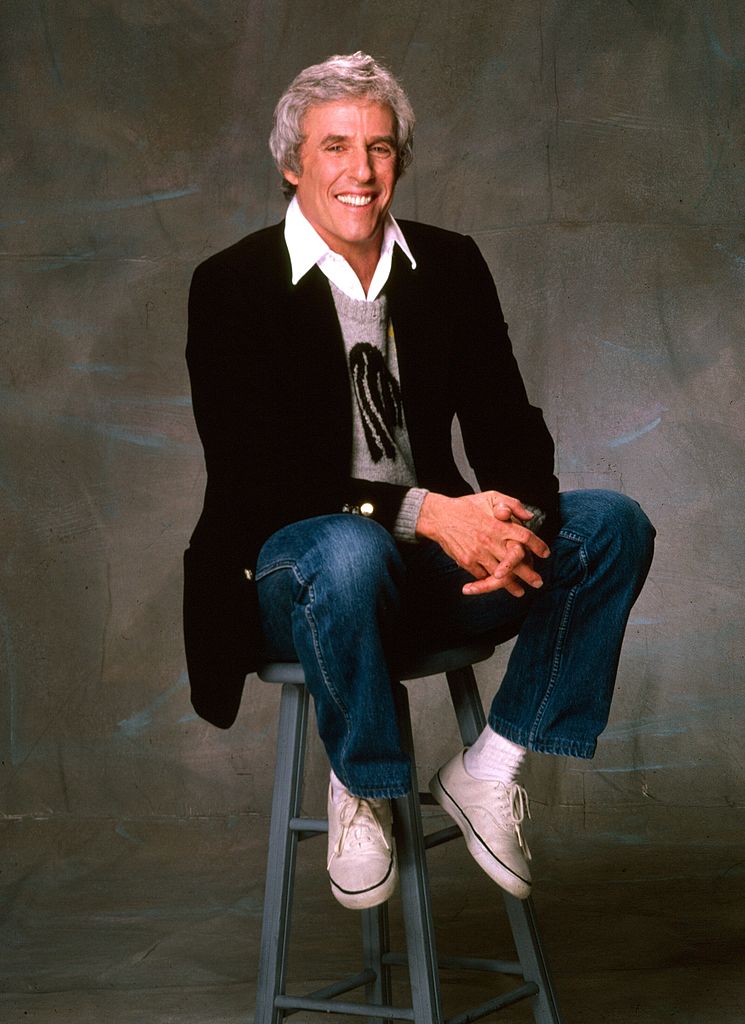 Composer and producer Burt Bacharach poses for a portrait in 1987 in Los Angeles, California. | Source: Getty Images
Bacharach and Dickinson got divorced when Nikki was young. Angie appeared in television shows and movies up until 2009. Her best-known performance was the '70s TV drama "Police Woman." Her other roles include appearances in "Ocean Eleven," "Sabrina," and "Dressed Too Kill."
The award-winning composer classics such as the Oscar-winning "Raindrops Keep Fallin' on My Head," "The Carpenters' (They Long to Be) Close to You," and "I'll Never Fall in Love Again," still continue to make music.
He is still, however, haunted by his daughter's death -- she left him a note when they found her body in her apartment. Bacharach said he never read the note because he knows what's in it.
If you or someone you know is considering suicide, please contact the National Suicide Prevention Lifeline at 1-800-273-TALK (8255), text "help" to the Crisis Text Line at 741-741, or go to suicidepreventionlifeline.org.
Please fill in your e-mail so we can share with you our top stories!
The information in this article is not intended or implied to be a substitute for professional medical advice, diagnosis or treatment. All content, including text, and images contained on news.AmoMama.com, or available through news.AmoMama.com is for general information purposes only. news.AmoMama.com does not take responsibility for any action taken as a result of reading this article. Before undertaking any course of treatment please consult with your healthcare provider.